Ham and Cheese Roll Delish Recipe!
My husband woke up early last Sunday to grant my request which is to eat these scrumptious ham and cheese rollups!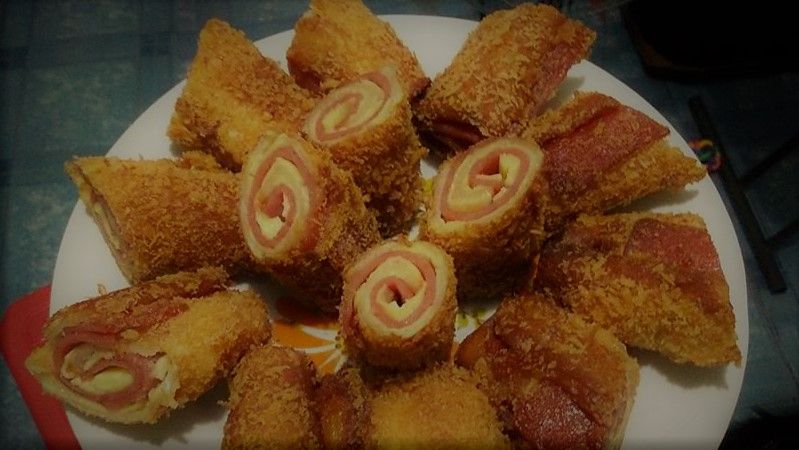 I have a colleague whose selling this yummy rolls and I cant get enough of it so I decided, we will just learn how to make them so here's the ingredients and how to do it for Beginners!
Ingredients:

Slice bread
Bread crumbs
Cooking Oil
Cheese
Ham
Eggs
Toothpick
Procedure:
Fry the ham
Flatten the bread using this rolling pin or you can also use bottle. There is a tendency that the bread with absorb the oil to avoid this, flatten the bread until its thin.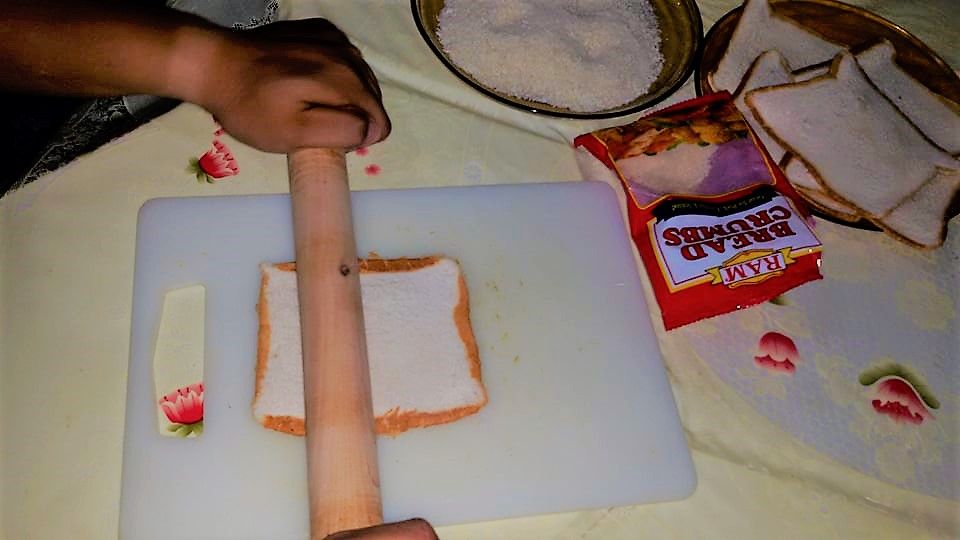 Lay the bread flat, arrange the ham and cheese on top
you may cut the ham and cheese in strips.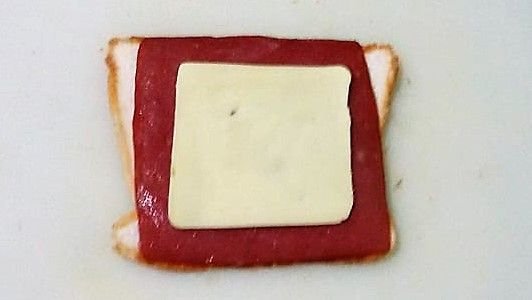 Roll the bread like a log until the filling is covered .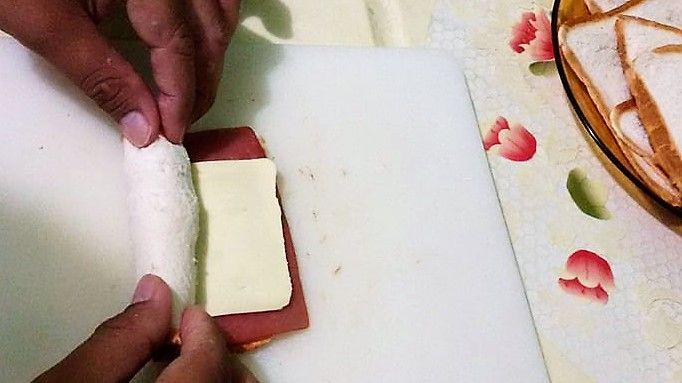 Press lightly the seams to complete the seal. You may secure the edges with toothpick.
don't forget to remove when its cooked.
(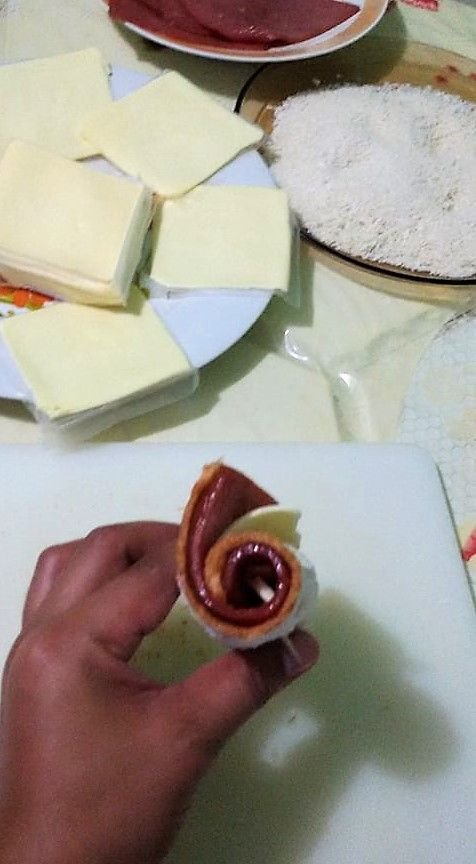 )
Dip the rolled bread into the well beaten egg and roll in bread crumbs until fully coated.
Fry in a hot pan with deep oil until golden brown turning on sides as needed.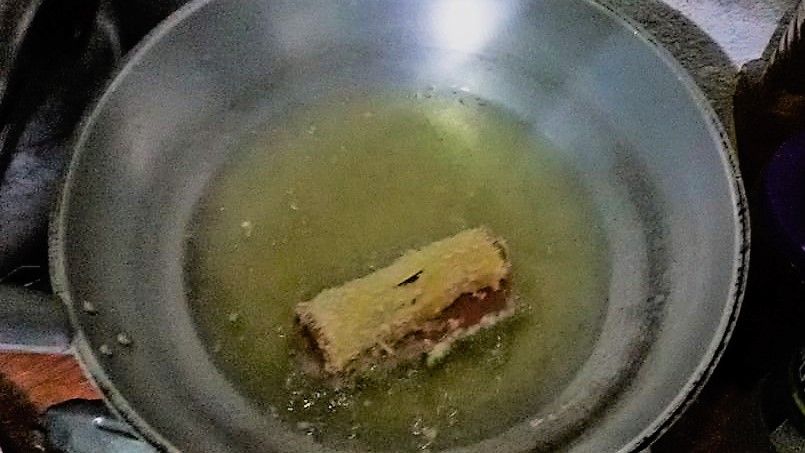 Use low to medium heat to avoid the crumbs to get brownish right away.
Arrange the rolls in the plate with tissue paper to drain the oil.
Viola! Best serve when its hot!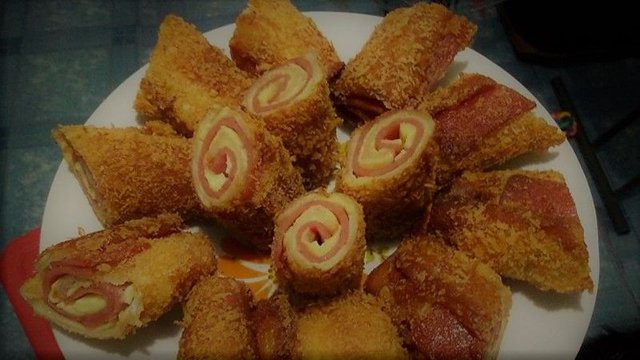 You may also try Tuna or Hotdog instead of Ham.
Until next time,
@orhem