GRAFTING TIME!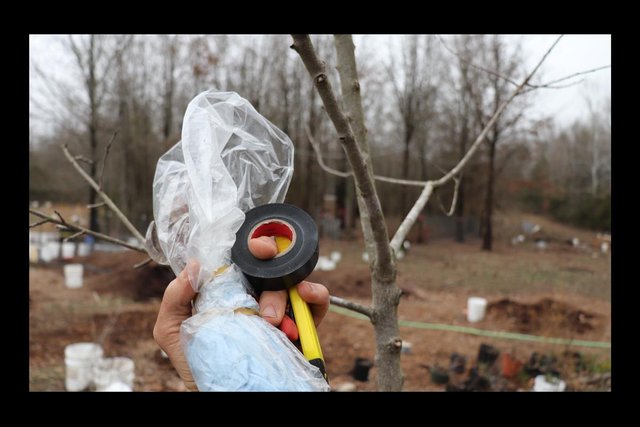 Actually, I wish I would have gotten to this a little while ago, but such is life!
---
This grafting session actually has a pretty cool story behind it that displays the power of the steemit community very well. You see, we've got a lot of the wild American Persimmon trees growing around here. They are smaller than the Asian varieties and contain seeds, so I wanted to show the @little-peppers one of the Asian varieties.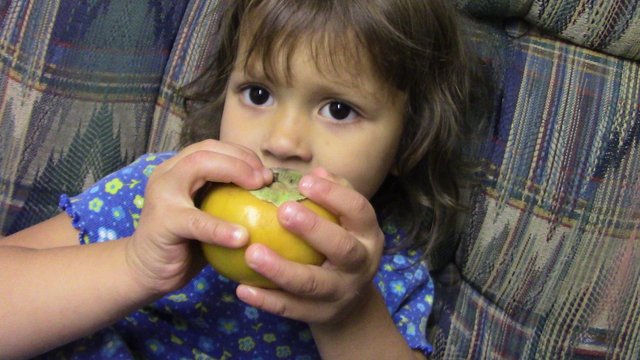 That's "Sweet Pepper" with a Fuyu persimmon there. Anyway, the @little-peppers tried and enjoyed them. In my post, I mentioned that I wanted to graft some of this variety into our wild persimmons. Sure enough, a steemian answered!
The amazing @haphazard-hstead answered and eventually sent me some dormant Fuyu cuttings which I open in the video above. Today, I tried to so my best to graft them into a few of our American Persimmon trees.

HERE I GO!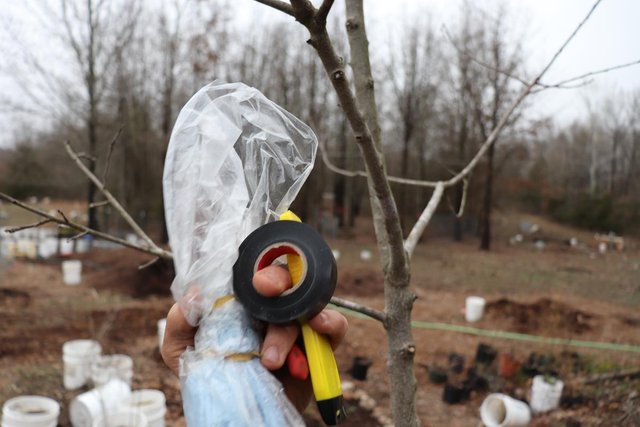 Yesterday I got my pruning shears, razor blade, and electrical tape out and grabbed the dormant Fuyu scions from the cooler. Hopefully, this will work!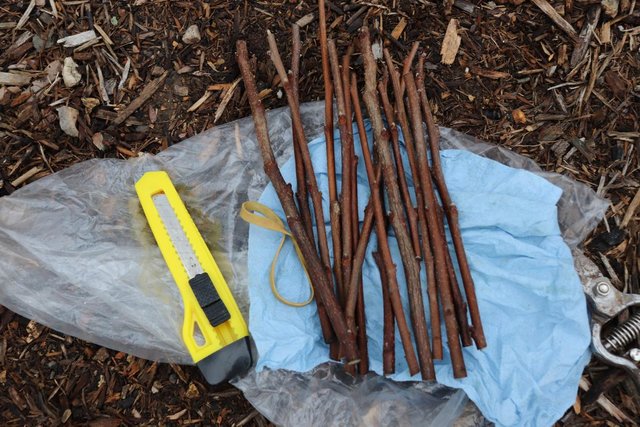 These are the dormant cuttings that @haphazard-hstead shipped to me. They look healthy and ready to go, so I hope that I am successful on my end. I'd hate to mess it up and let them die.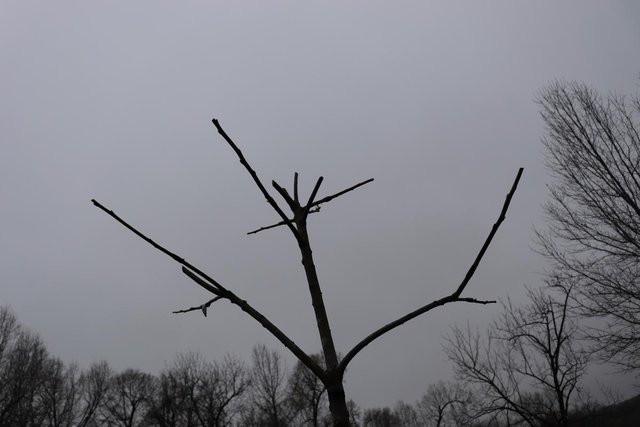 I tried to graft some of the scions into a few medium sized trees that we had down on our land. Thankfully, I only need one to actually begin to grow in order to have this be successful. If at least one stays alive, then I can use that one ot try again in other areas.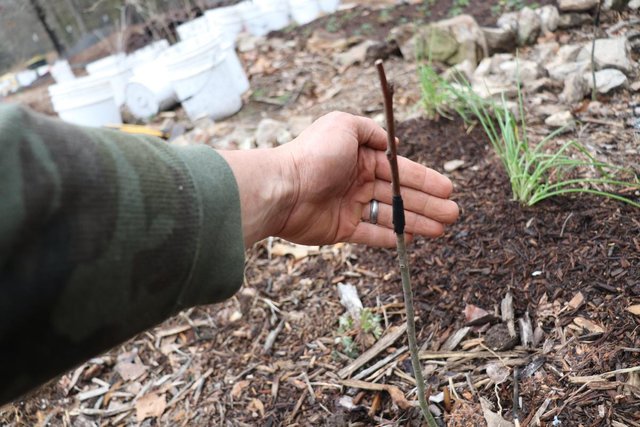 I also had some small seedlings growing that I tried to graft into. Again, I am rather new at all of this but have had some success already with my grafting efforts. In the near future I'll try to make a few videos on how I actually do the grafting for you all, but today the camera battery was almost dead and it was also raining a bit, so I didn't want to spend too much time with the camera outdoors. If any of these grafted scions make it, I'll definitely let you know! How cool would it be to grow our own giant Asian Persimmons right here on the homestead?

As always, I'm @papa-pepper and here's the proof: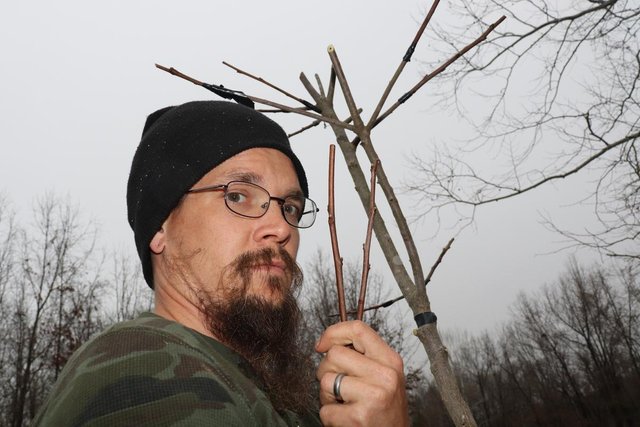 proof-of-grafting

Until next time…

GIF provided by @anzirpasai
---
---