GYROS - ONE OF MY FAVORITE FOODS!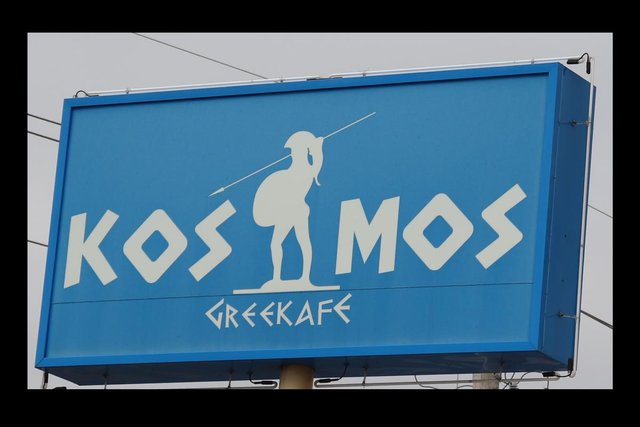 I thought this would be a good stop for lunch with my daughters.
---
After taking care of some business in Fayetteville, AR @papa-pepper and a couple of the @little-peppers were hungry. Since I live way out in the sticks, I thought that grabbing a bite to eat while in the city may work out well, especially since I was hungry for a gyro. Sure enough, Kosmos Greekafe was not far away.

LUNCH TIME!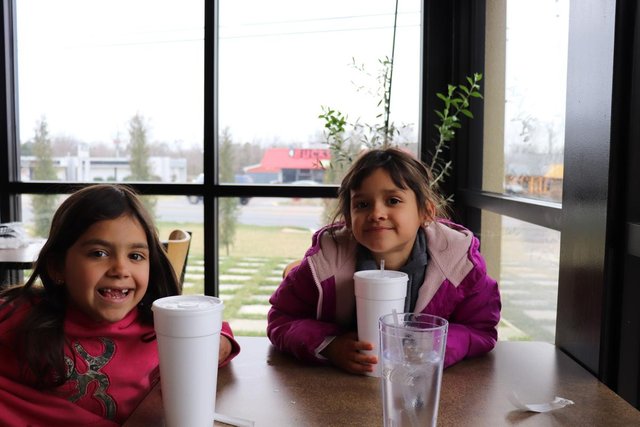 These two are a little less familiar with gyros than I am, but they are down for trying new things. It was also nice to get a little time with my older daughters. By stopping in at a restaurant and sitting down for lunch, we could enjoy some more time with each other.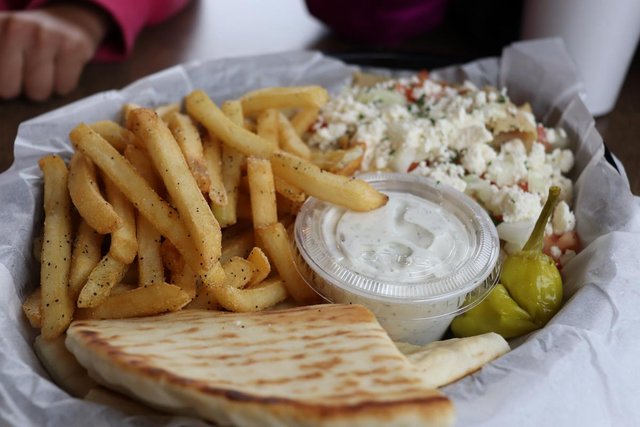 The children tried a "chicken gyro dish" and split it. They like to share anyway, and a dish this size is a good fit for a pair of @little-peppers.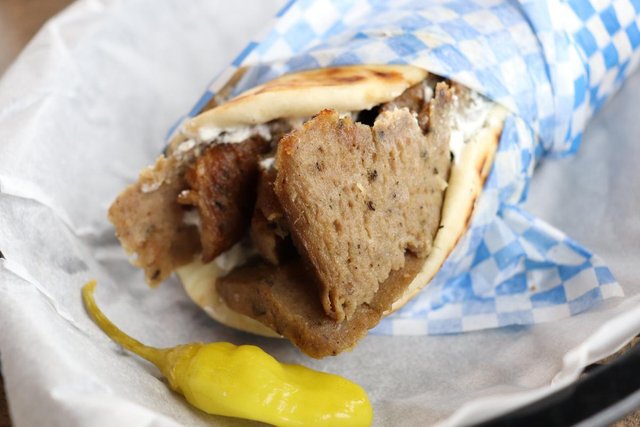 This is what I was in it for though. One big tasty gyro. I like mine with either lamb meat or a combination of lamb and beef. They are usually served on a big pita with some very delicious cucumber sauce. This one was right up my alley!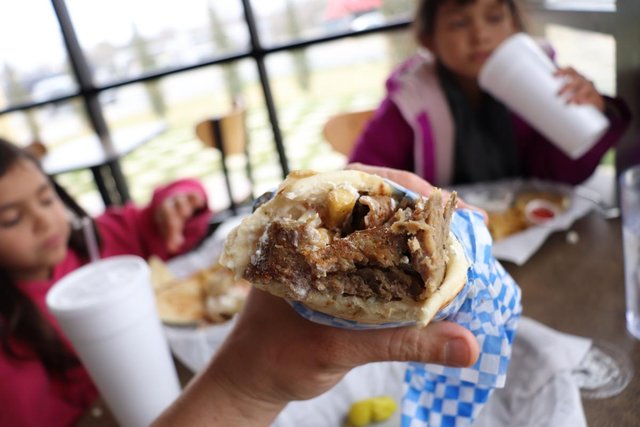 It was "love at first bite" and soon I was very pleased that we stopped for lunch. The one that I tried was called "the Titan" and according to their menu is a "Kosmos gyros with extra meat, feta cheese, tomatoes, onions, tzatziki sauce, and fries stuffed inside." I missed the "fries stuffed inside" part, so that caught me by surprise. Not only was it a tasty lunch, but it was a good size to fill me up too.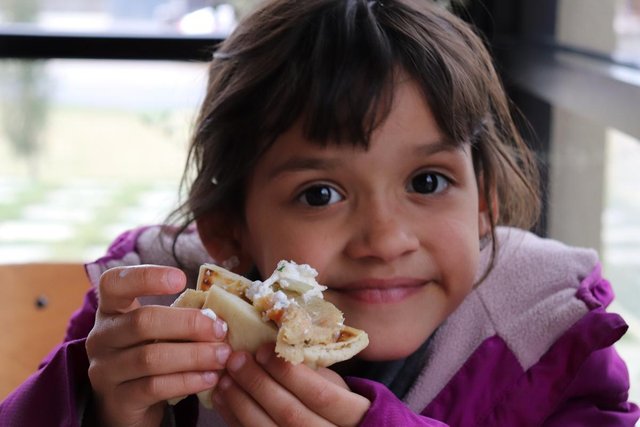 Red-Pepper and Pinkie-Pepper ran out of room before they ran out of food, so I had to help them with theirs too... not that I minded. It's just part of my job as a dad! This delicious lunch also provided us with some good nourishment for our unscheduled adventure on the way home too. Gyros are one of my favorite meals, what's one of yours?

As always, I'm @papa-pepper and here's the proof: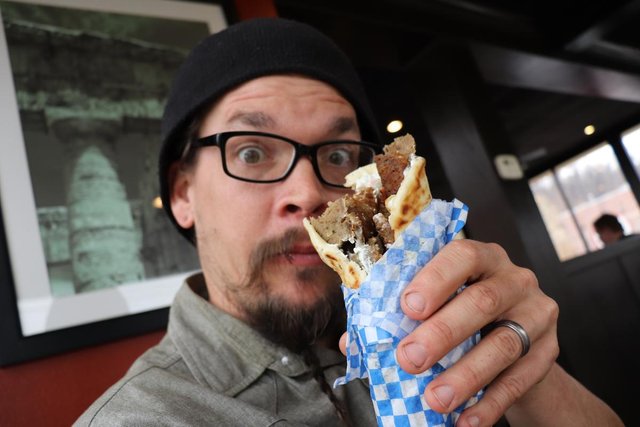 proof-of-gyro

Until next time…
Don't waste your time online, invest it with steemit.com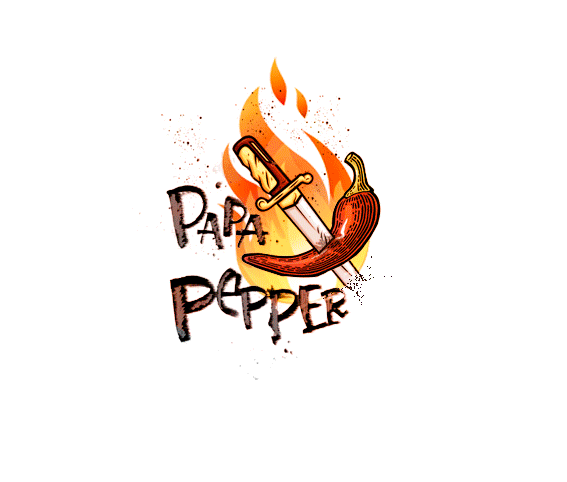 GIF provided by @orelmely
---
---