Hot Palayok: Traditions in a Pot
Sometimes when we are far from home we can't help but to crave for the food we always have in there. We try to cook those foods but sometimes we can't still get our self satisfied and we can't even tell why. We also try to look for restaurants that has the culture we've grown into as if looking for the thing that's missing from our cravings. And that's when I found out about Hot Palayok and how it made me fulfill my satisfaction.
Palayok. A clay pot used by Old Filipinos for food preparation. And by just seeing the name it already gave me the idea of home cooked Filipino meals with different touch of flavors across the South East Asia.
So if you are planning on having a trip to Dubai. Or even decided to work there hear me out and I know you'll gonna love it too.
The fastest and most convenient way of reaching the place was through the Dubai Metro Red line. Just behind the ADCB Metro platform just a walk on the corner of the 39th and 6c street. On the other road of Hot Fish is where Hot Palayok is located.
And for my dearest friends in Abu Dhabi. There is no need for you to go to Dubai just to taste this superb dishes because the also have their branch located ant the Level 2 Food Court of the Madinat Zayed Shopping Center.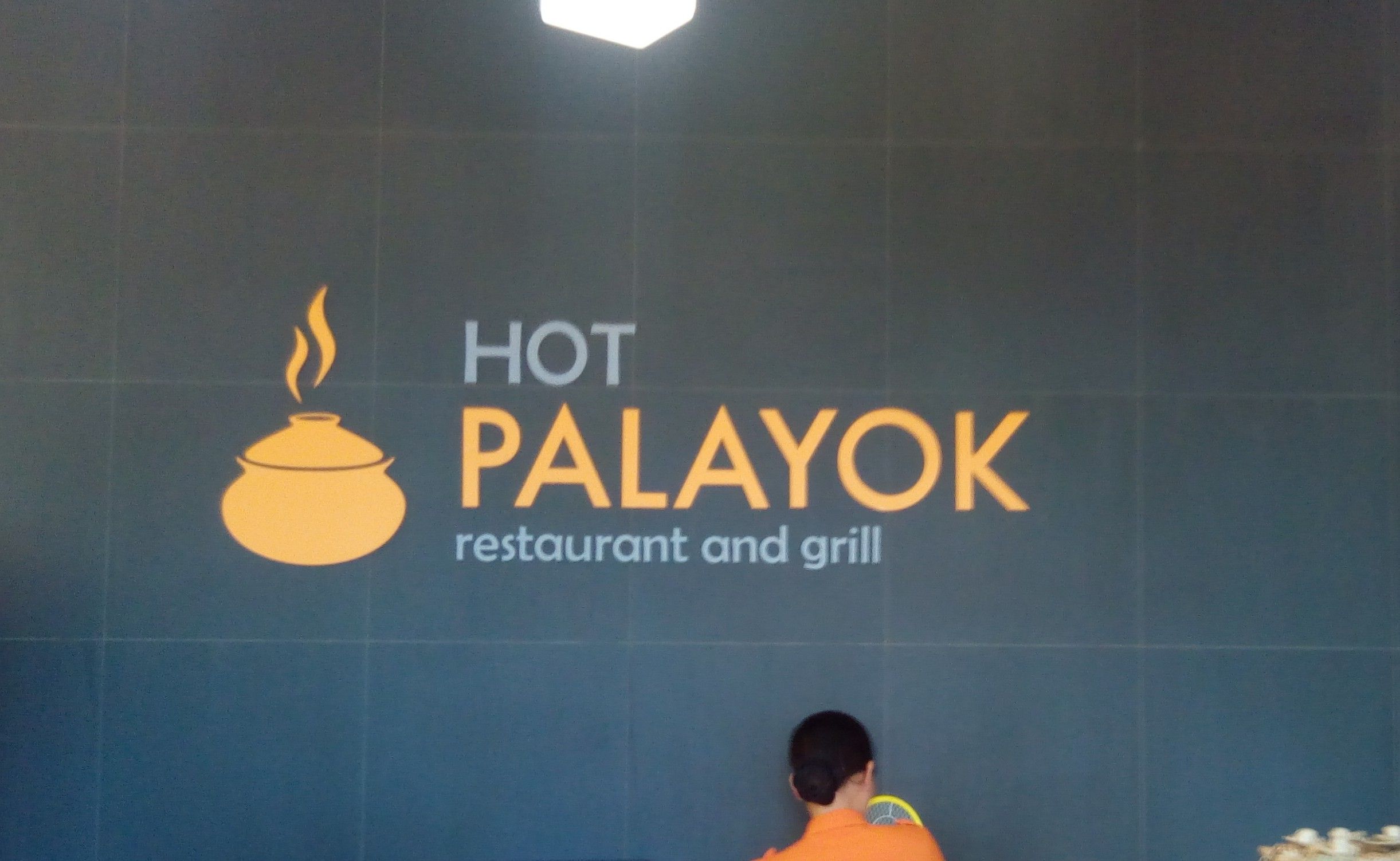 The amazing Filipino ambiance was the first thing I noticed upon entering the Place. It was still full packed that time so we had to wait four our turn. You have to get a reservation fast because more people are coming in and who knows if just in a span of minute it can be again fully booked.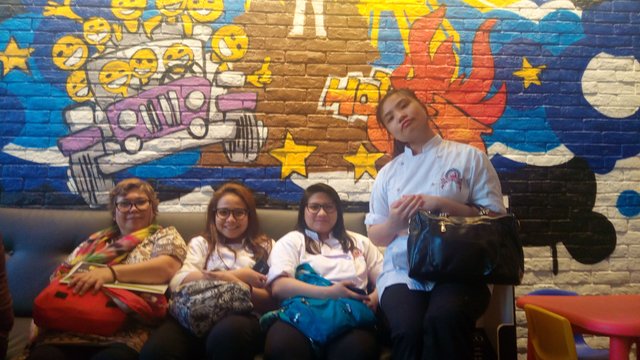 The staffs are good too. Their bright uniforms are harmonized with the vibrant doodle art painted on the walls of the establishment.
We were also lucky by the time we went there because they have this Dinner Buffet Promo where you can eat-all-you-can with just 49 Dhs. (approx. 14$)
You can really tell that these place is created to made guest feel relaxed and at peace.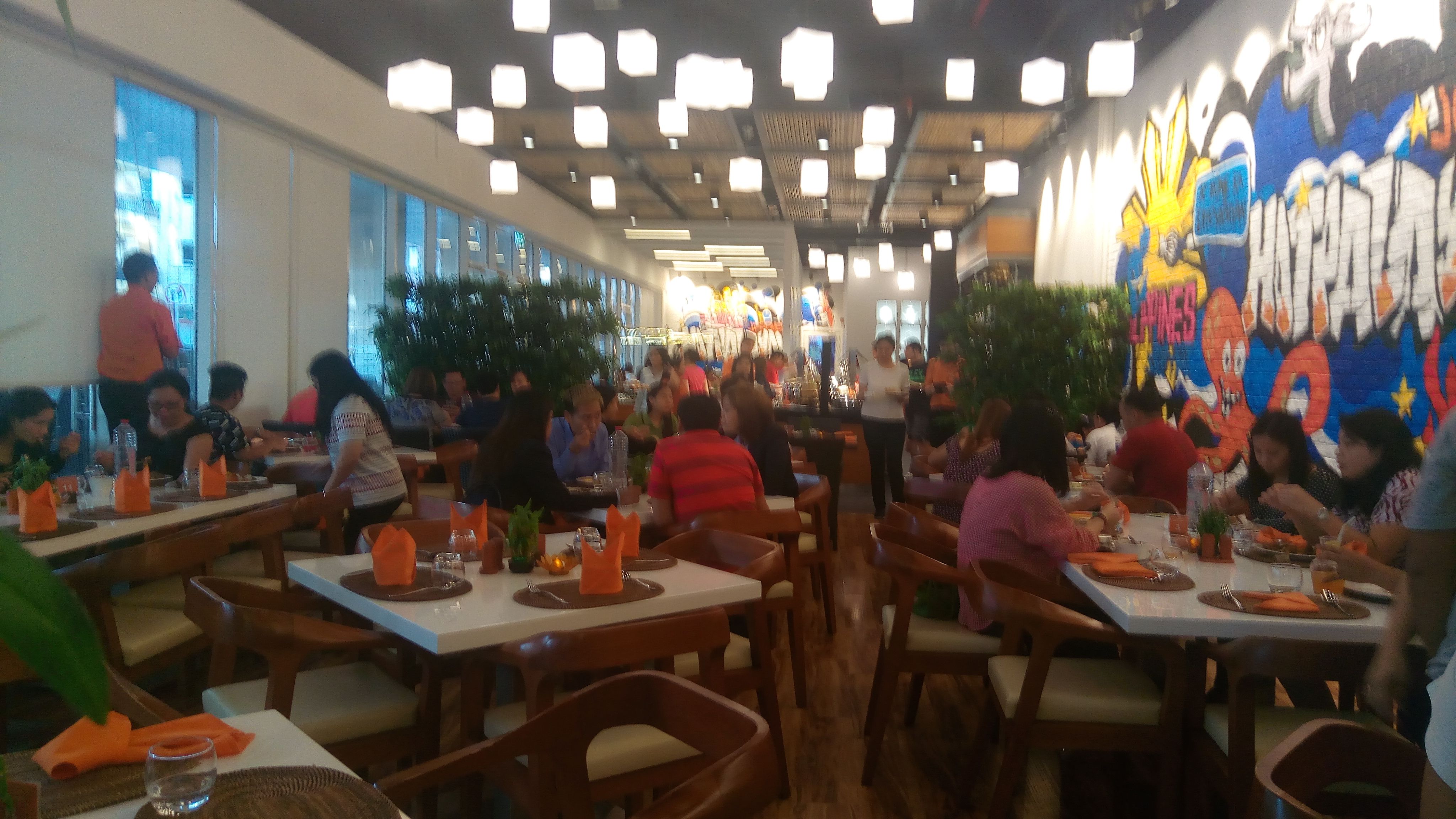 When the tables were cleared and were ready for the dinner we were assisted by the staff to our seat but the buffet table already catched my attention and I know that these delectable dishes are just waiting for me to be tasted.
And I was right! I can't help but try all the dishes. It was full of flavors inspired by Filipino and Pan Asian Cuisine. Their dishes were mostly Filipino Cuisine and just the right foods I am craving for.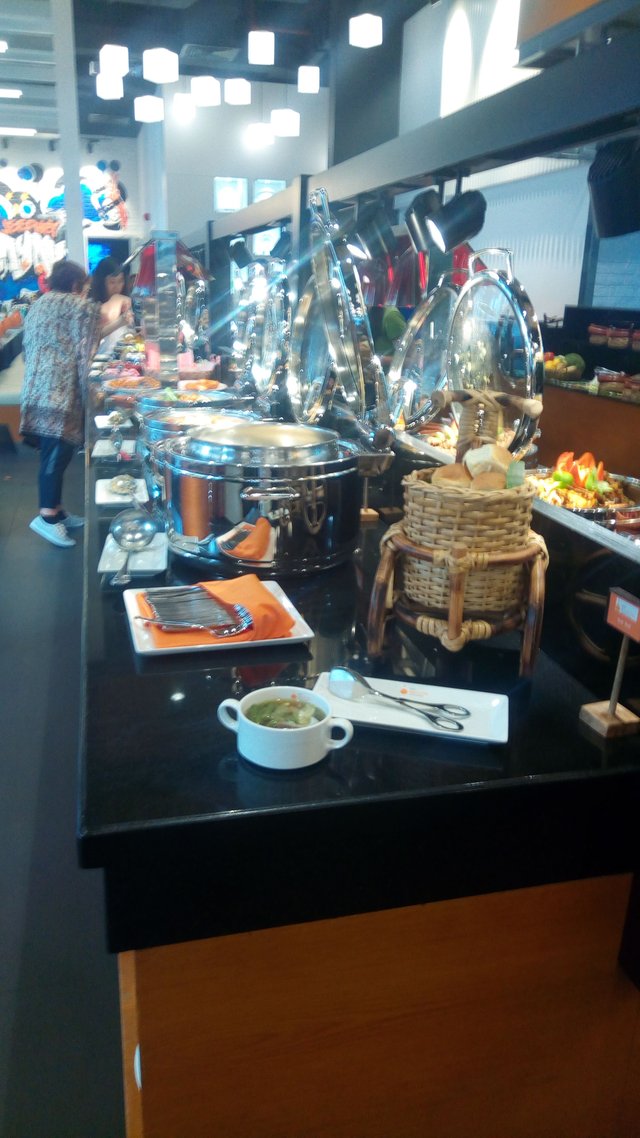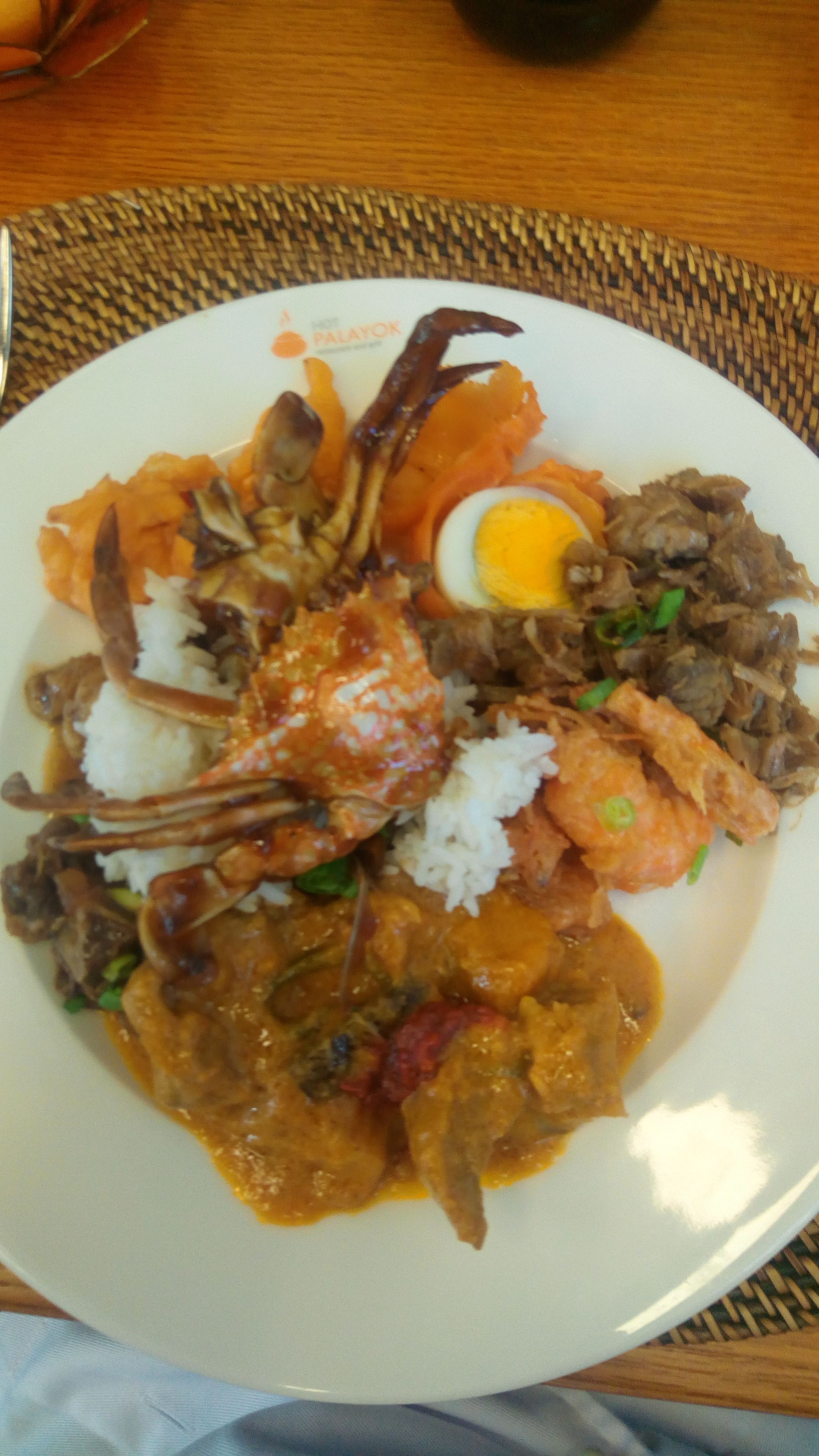 And don't ever miss trying their desserts! They have these authentic Filipino desserts to die for right there in just one stall!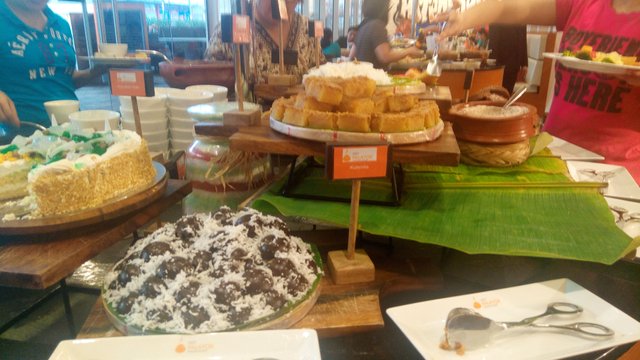 It was superb really. Because I never expected that such a restaurant can give me the satisfaction I was looking for. Those mouthwatering dishes? Filipinos are really making their way on the top of the culinary world.
So to my fellow Filipinos out there and all foodies who wants to try Filipino Dishes? Why not go and try visiting Hot Palayok? Because you know what I was missing all along? Aside from the food they offered it was the hospitality that Filipino people always show to the guest that I found in there.
It made me feel relaxed as if I was not far away from home.
---
I'm sorry if it is not as detailed as you expect it to be. But i'll try to improve it on the next posts i'll have. Thanks anyway!