Last Night's No-fuss dinner meal! (And on going contest)
No-fuss dinner meal! (And on going contest)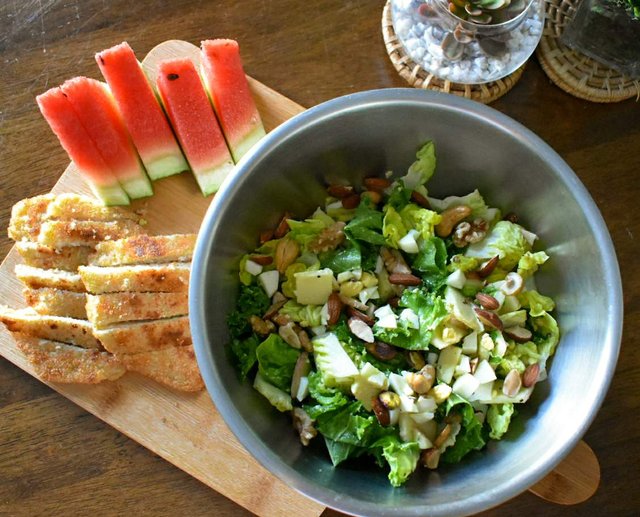 Just using up left over food in the fridge and everything that I can just throw in the salad!
Left over pan-fried flounder
For salad;
Kale and romaine lettuce (already washed before before keeping in the fridge)
Left over boiled egg (roughly chopped before adding to the salad)
Chopped apples (chopped ahead of time and stored in airtight container with paper towel)
Mixed nuts
And watermelon on the side
That's what dinner last night. ☺️
Xo,
Gil
---
Hey! Did you know I have an on going contest, you and your friend might just win 2 steem each by guessing the total price of the items I bought above.
Simple rules:
Guess the total price of all the items (in Philippine currency or USD)
Tag one of your fiends
Follow @myrecipes
Contest Ends on:
Today, 10th of January, 11pm (Philippine time)
Join the fun now!