My First Gou Fu Hotpot Experience... A Night Full Of Epic Failure & Fun!
@jumpmaster and his friend, Nick visited Cebu two months ago to film some tourist attractions and I had an opportunity to meet these people behind the epic short clips, you can tell the effort and very professional work. Check them out here.
I met them at the hotel lobby where they're staying since they are not familiar around the city and we had dinner at this restaurant called Gou Fu Hot Pot, just right next to their hotel.
First, we ordered the ingredients we want to cook in the hot pot. Nick and I both chose the beef rib eye, I think it's the most delish thin cut of meat you can cook in the broth. Although Nick wanted to get some seafood, he decided not to and that was nice of him not to order any because @jumpmaster and I are both allergic to shellfish.
@jumpmaster ordered all vegetables for his soup and flat noodles, I actually forgot what it's called, ehehe. No meat since he was following a family tradition to skip meat that day but he was so jealous of the beef rib eye though, (I could tell on his face) haha!
When my order came to the table, I was shocked when a big pile beef on the plate... oh but I was wrong it's actually cabbage at the bottom, haha! I think there were 12 pieces of thinly cut rib eye, cost a little over 500 pesos (9.66USD) which is probably a fair price since imported beef is pricey in the Philippines and it was one the most beautiful looking rib eye slices I've had so far. Though I was really hoping I'd get so much beef that night, yum, yum, yum!
Though you can see, @jumpmaster's steamboat has more stuff than ours and it actually smelled so good that I almost ordered some veggie too but, I didn't want to eat too much because it was already passed my fasting.
The funny thing is, we didn't really know that first thing to do when they brought the big bowl of soup on our table other than just dumping everything in the broth.
Is this different from cooking on an instant pot? bwahaha! I wasn't ready for it. Gosh just thinking about it now, I feel like a cave person as if I haven't cooked soup at home, duh! It was probably the effect of getting sleep for only two hours.
The broth was boiling so hot that it was splashing hot water on our table! We were kind of just laughing but I was actually worried, haha. Another epic failed moment I had was when I was trying to grab my stakes using a small tong and I was having a hard time picking the meat. @jumpmaster even took a video of it and am not sharing it, secrets are meant to be kept =p
We paid $64, I think it was a bit pricey for the amount of food we got but the fun was worth paying for it plus it was a new experience for the three of us. I'll have to visit again this place next time and practice my cooking skill in the steamboat, bwahahaha!
It was closing hour of the restaurant and we were still busy chitchatting so they had to kick us out.
Most restaurants and shops were already closed even the dessert and coffee shop next to the hotel, except for 7 eleven. So ended our night with a dessert at a convenient store. Sooo... convenient to get an ice cream haha!
I was so excited to bite into my ice but guess what?... it dropped on the ground! A few minutes later, Sahil also dropped his ice cream, lol! I wanted to return it but Nick and Sahil kept eating their ice cream. Apparently, I got the bad batches of ice cream, they were already melted and the only thing that was holding was the chocolate coating. My gosh, what a night full of epic failure, haha... and of course epic fun!
It was nice to meet another Steemian in person and I just gained some new friends! ^_-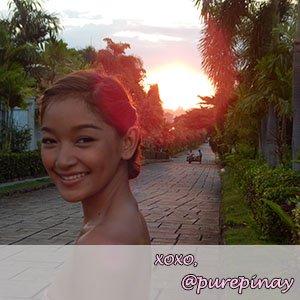 ---
Previous Cebu Food Blogs:
---