Top Tips for Freezing Cookies and Cookie Dough
Freeze now for fun later
Attention, cookie bakers! Did you know your freezer is your best friend come cookie-baking season? Here's why freezing cookies and cookie dough ahead of the holidays is such a good idea:
You'll free up more of your time to enjoy the holidays.
You'll always have a stash of ready-to-bake cookies on hand in case guests show up unexpectedly.
You'll save cookies from going stale by freezing them if they don't all get eaten right away.
You can freeze most cookies whether they're baked or unbaked; both are great ways to preserve freshness. Here's how to do it right:
Freezing Baked Cookies
Baked cookies will keep in the freezer for up to 3 or 4 weeks.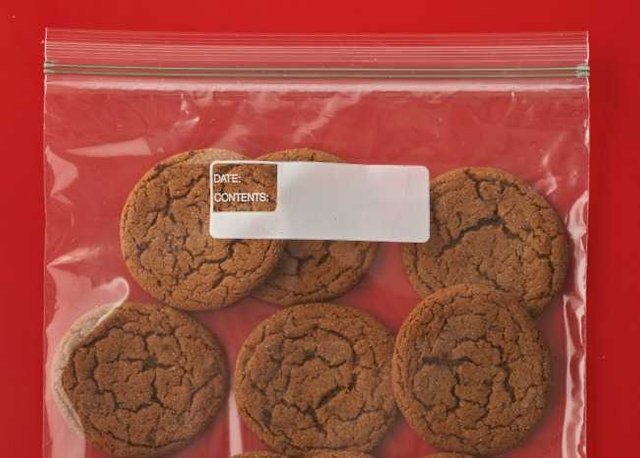 Freezing Cookie Dough
Most cookie doughs freeze well for up to 3 months. Remember to write the date, type of cookie, and baking instructions on the outside of the package.
Drop Cookies: Shape the cookie dough into balls as you would when preparing to bake them. Place them on a silicone- or parchment-lined sheet. Freeze for an hour (or until solid) and transfer to a freezer zip-top bag. Squeeze out the air and freeze.
Slice-and-Bake Cookies: Shape dough into one or two logs, double-wrap with plastic to prevent freezer burn and odor absorption from your freezer.
Cut-Out Cookies: Shape dough into one or two flat disks. Double-wrap in plastic and freeze flat.
Baking Frozen Cookie Dough
Drop Cookies: Set frozen cookie dough balls on a lined baking sheet and let the dough defrost in the refrigerator. This will take several hours, so plan ahead. Or place frozen cookie dough balls on a lined baking sheet and bake following recipe directions. Give the cookies a couple of extra minutes in the oven to make up for their frozen start.
Slice-and Bake Cookies: Frozen cookie logs are easier to slice after they've defrosted for a few minutes. Place on a lined baking sheet and bake following recipe directions. Give the cookies a couple of extra minutes in the oven if necessary.
Cut-Out Cookies: Defrost the dough in the fridge before rolling out, cutting shapes, and baking as usual