A quick fix to your sugar craving!!
I am not a fan of sugar but even I do get cravings to eat something sweet at times.
Here is an easy peasy , no bake creamy chocolate cake recipe. This is not my invention. I randomly got it from the internet.
You just need three ingredients. The only drawback is you can have it only the next day. lol 😝 Only if we could predict those sweet tooth syndromes early😬
The things you need are heavy whipping cream , fine sugar and any chocolate biscuit. Here I took Oreo cream biscuits but any cookie kind thick biscuits will be more wonderful.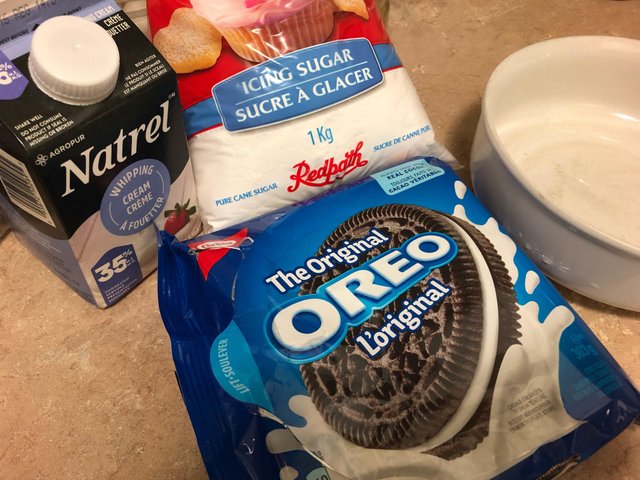 Whip the cream well by adding sugar.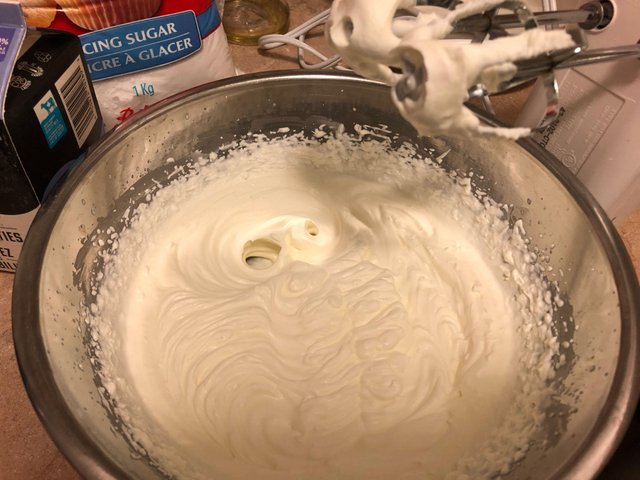 Now take a bowl and spread cream on the bottom as well as on the sides.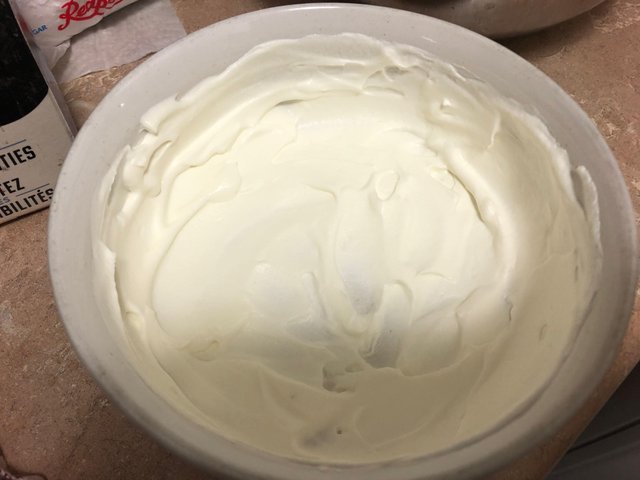 Now simply lay your biscuits like this. Just like making a brick wall 😬 Apply but cream on the biscuit and lay side by side.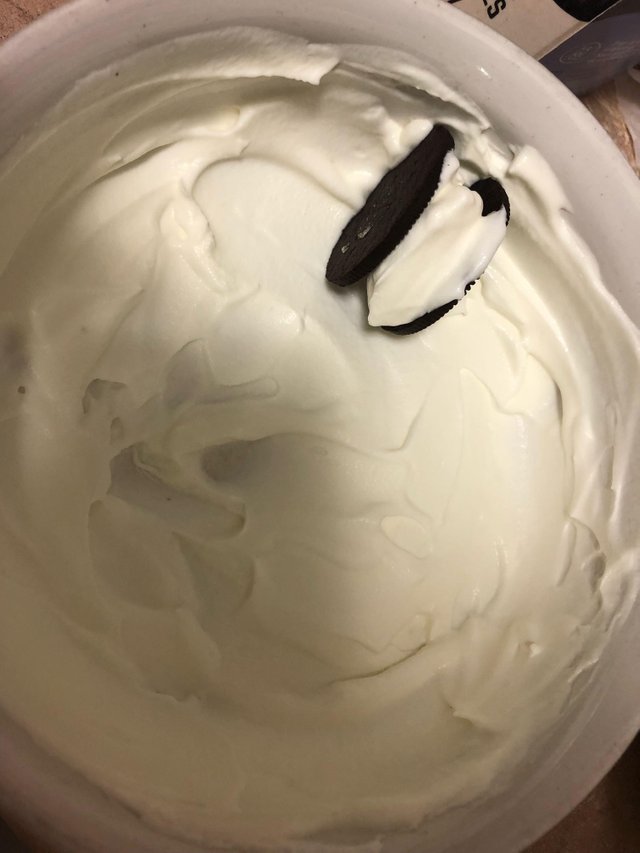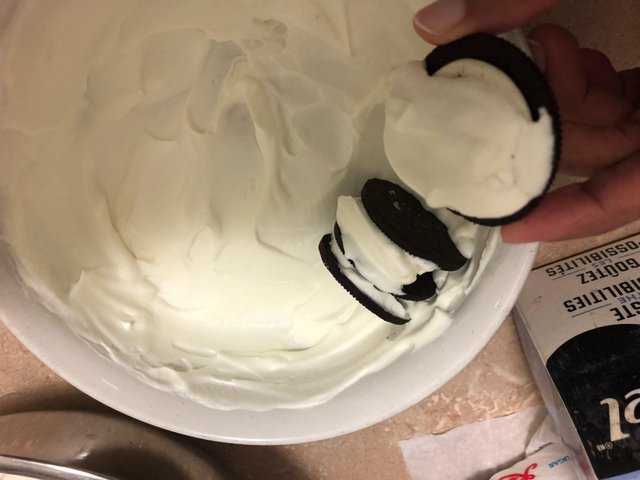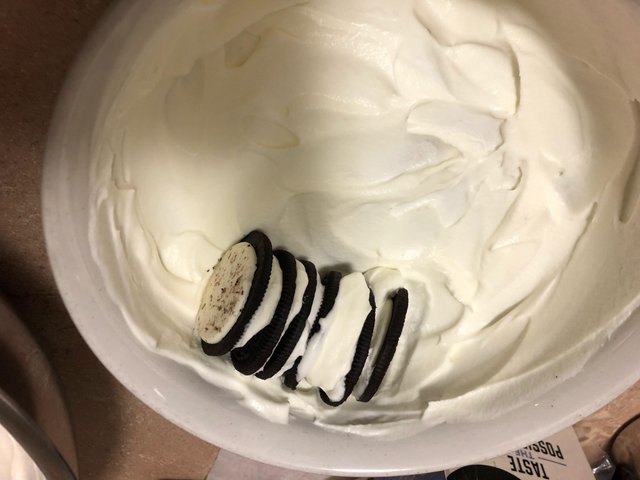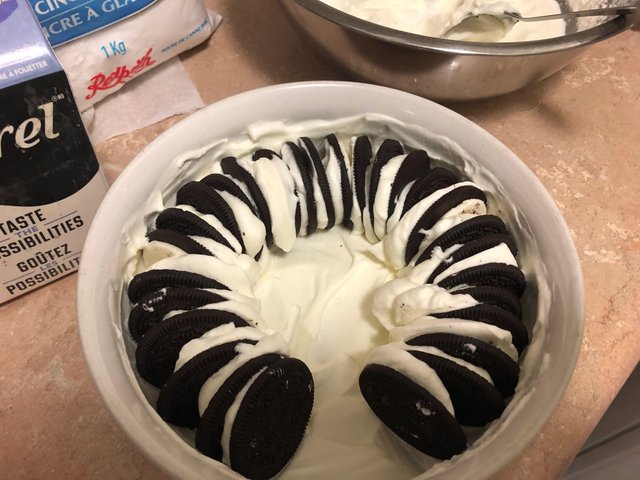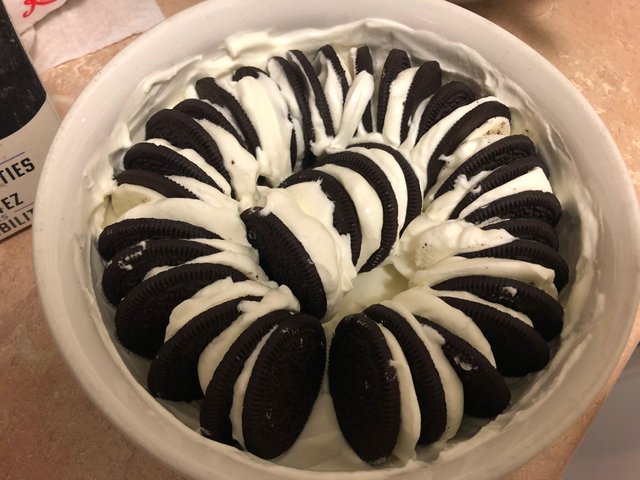 Fill all the spaces with whipped cream.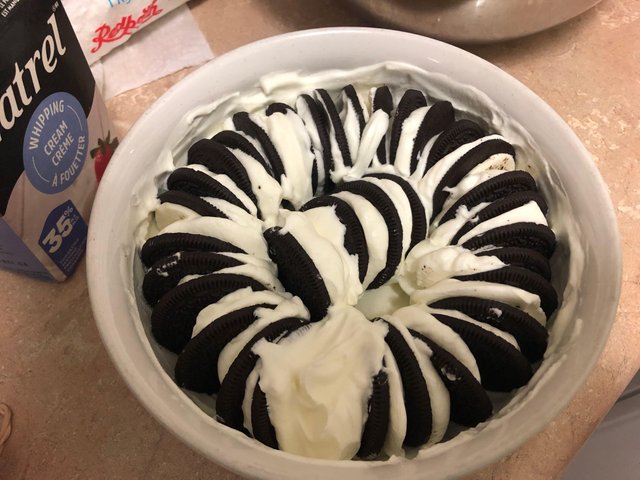 And finally apply a generous layer of whipped cream on top. The point is to cover all biscuits so that it absorbs the moisture and turn soft and spongy just like a cake base.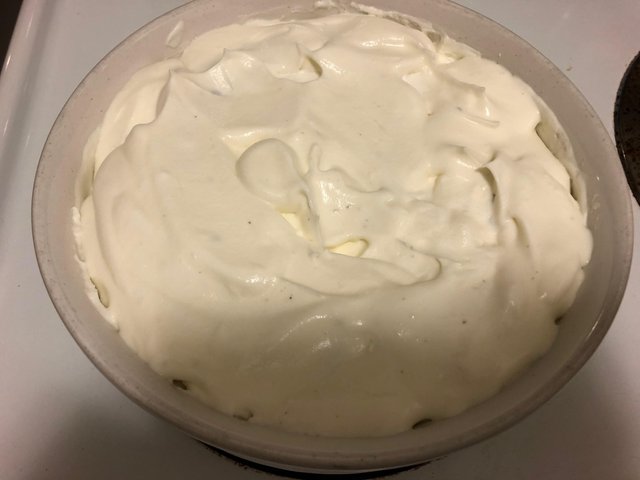 Now cover it with a cling wrap and put it in the fridge for a day. The longer you keep the better it is. My Oreo is a bit slow in absorbing. Also it had cream on it. I did remove the cream from some of them and popped it in my mouth during the whole making procedures But spared some on as it is. It was good to bite on some thick sugary patches amongst the whipped cream later on.
Use any kind of cookie instead. They will get tender sooner. Dip it in milk if you want.
And the next day you are all set. Scoop up and enjoy goey creamy no bake cake.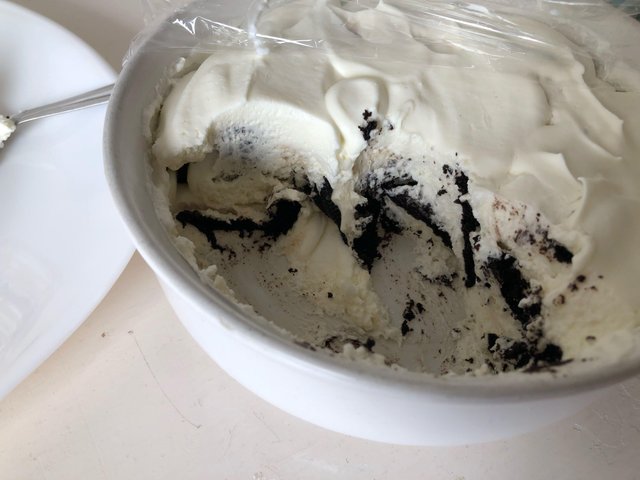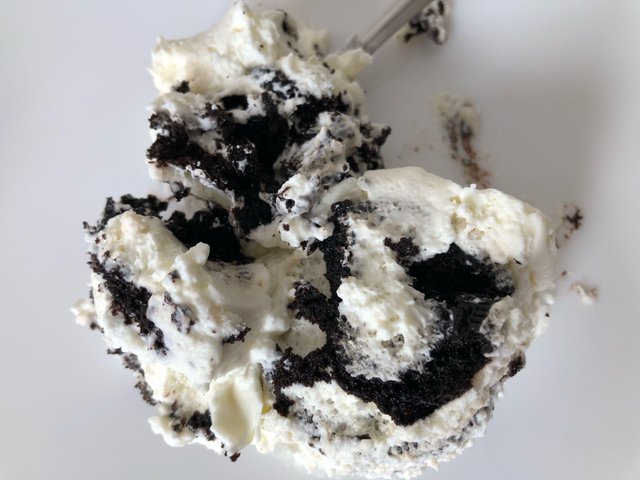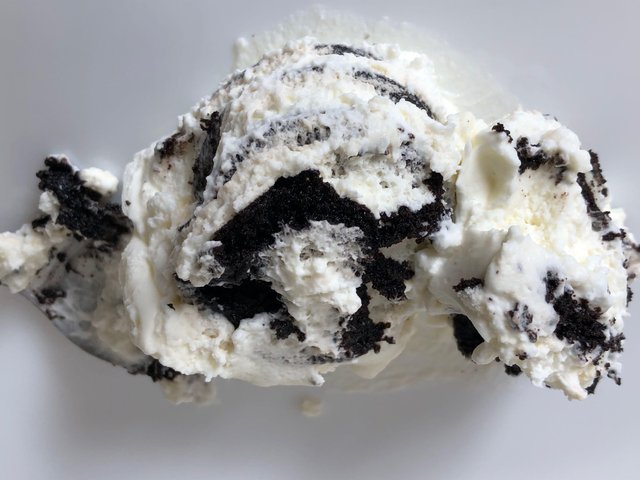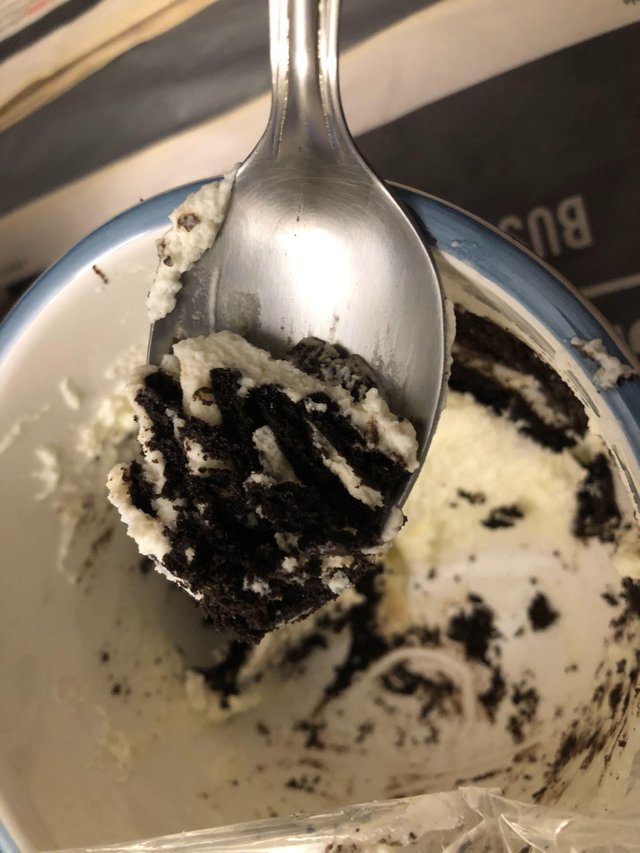 Have you tried biscuit cakes before??
Do try this no hassle cake😊
Until next time
@silenteyes