The Late Breakfast in 4th Day in Chejoo island
20171115
As soon as we got up in the morning, we drove into the restaurant where we ate dinner yesterday.
It was 08:30 in the morning. We were tired. So we got up lately. It was late breakfast, but I didn't like to skip the meal the sea women prepared for.
There was not a person in the restaurant when we entered into.
I ordered an abalone porridge and sea vegetable soup with sea urchin egg.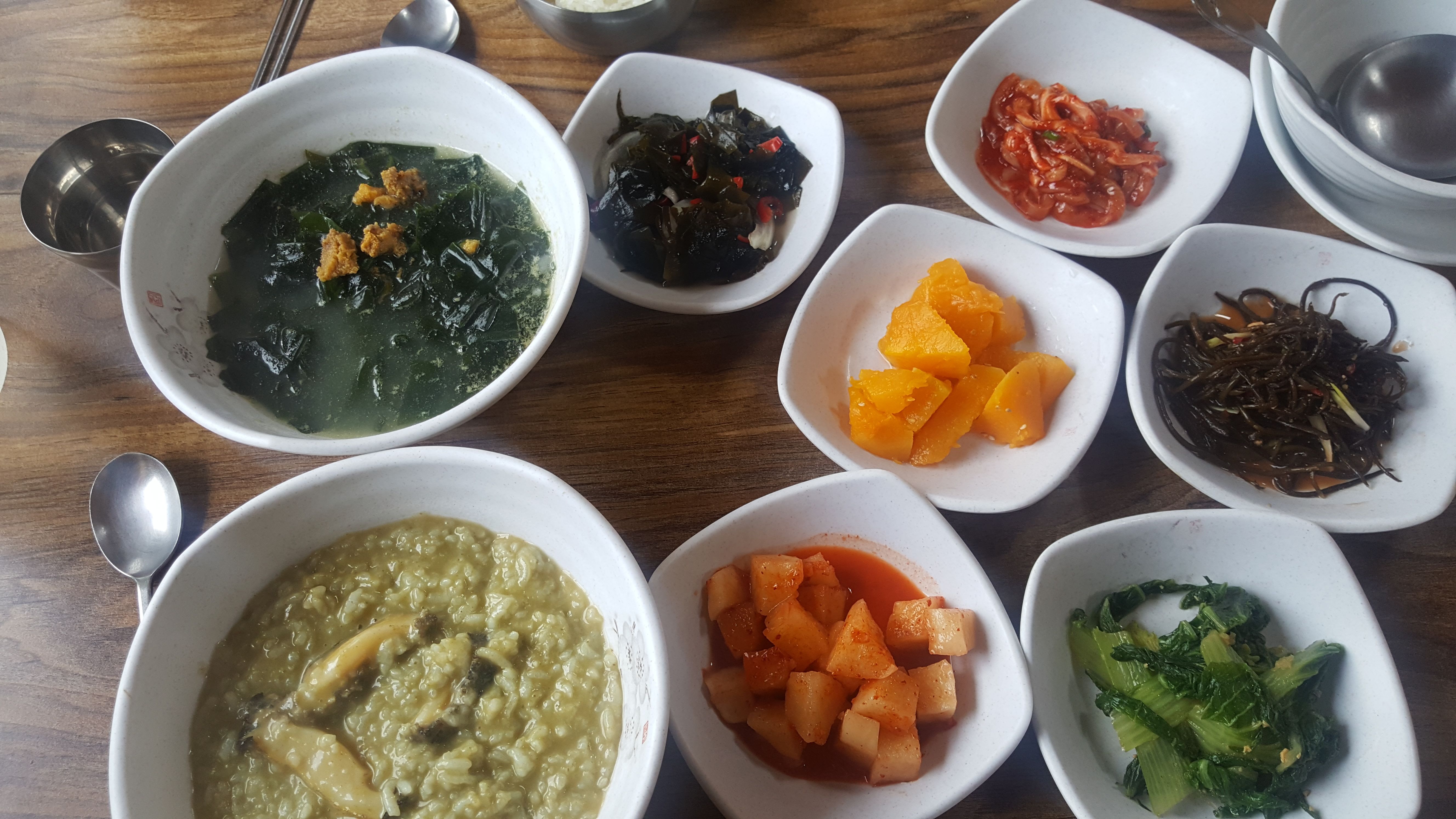 Actually only these 2 menu were possible at that time.
The abalone porridge was not a special one I could take a taste only in CheJoo island. But we could enjoy and feel something special conditions here in this restaurant run by sea women.
The abalone porridge was nice. Especially the abalone was very fresh. The color of the abalone porridge was green, it's because the guts of the abalone was included in the porridge. Outside of CheJoo island, it was white color because they not used the guts into the abalone porridge. It means that the abalone here is fresh.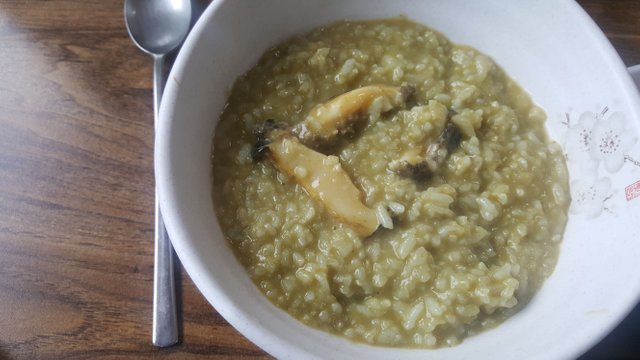 The sea vegetable soup with the sea urchin egg was also very taste. But the sea urchin seemed not to fresh. The sea urchin seemed to be caught the day before.
The color of the egg was not so clear, but taste was not bad.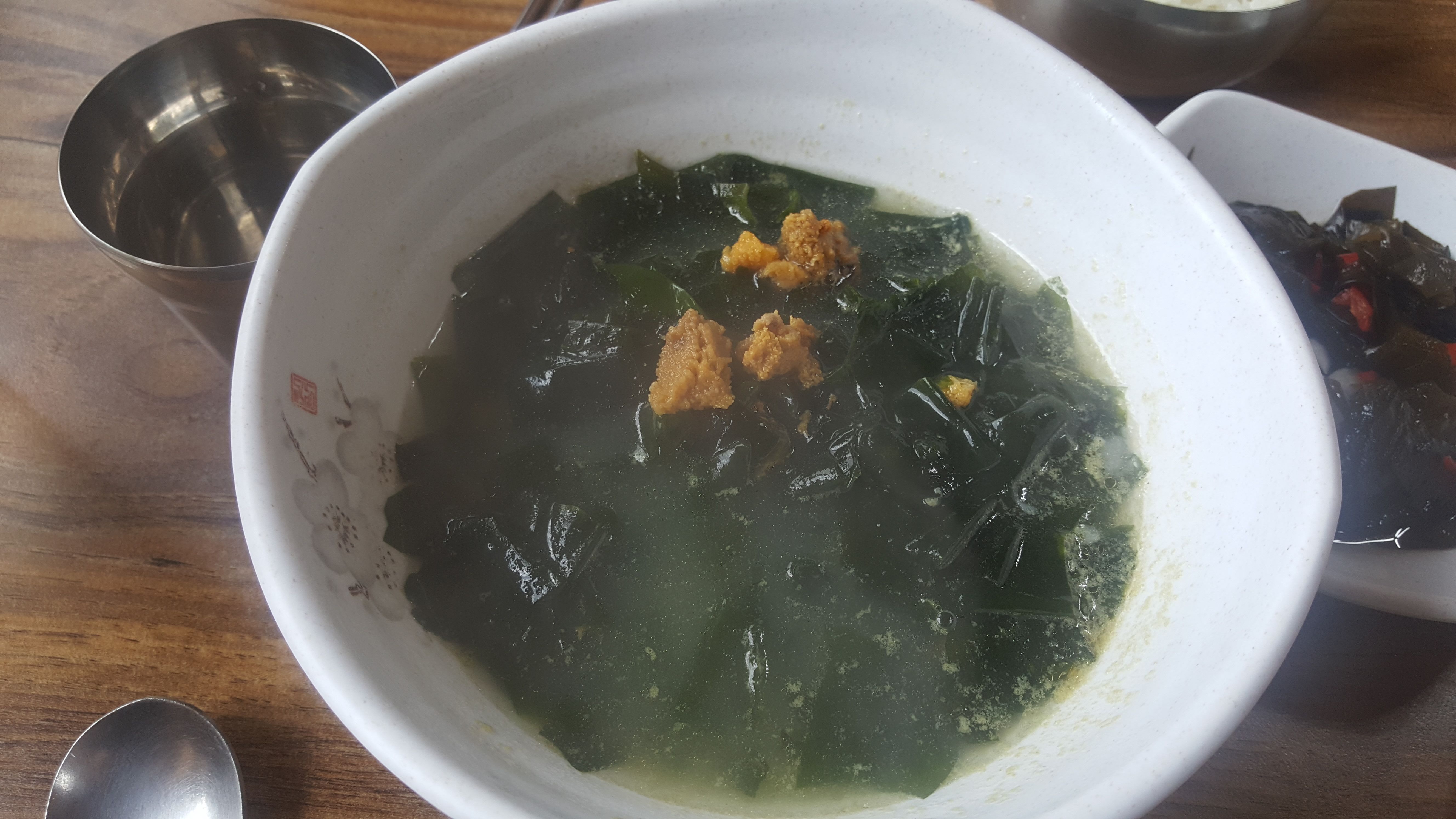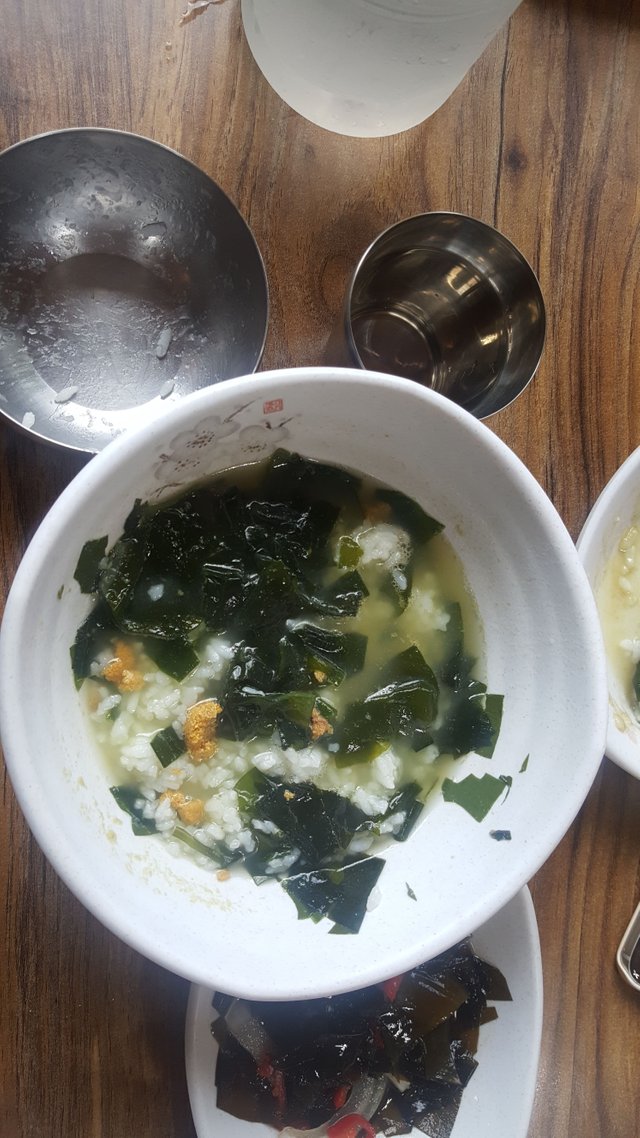 We, son and I, ate it up clearly. Mission completed.
Side dish was also excellent.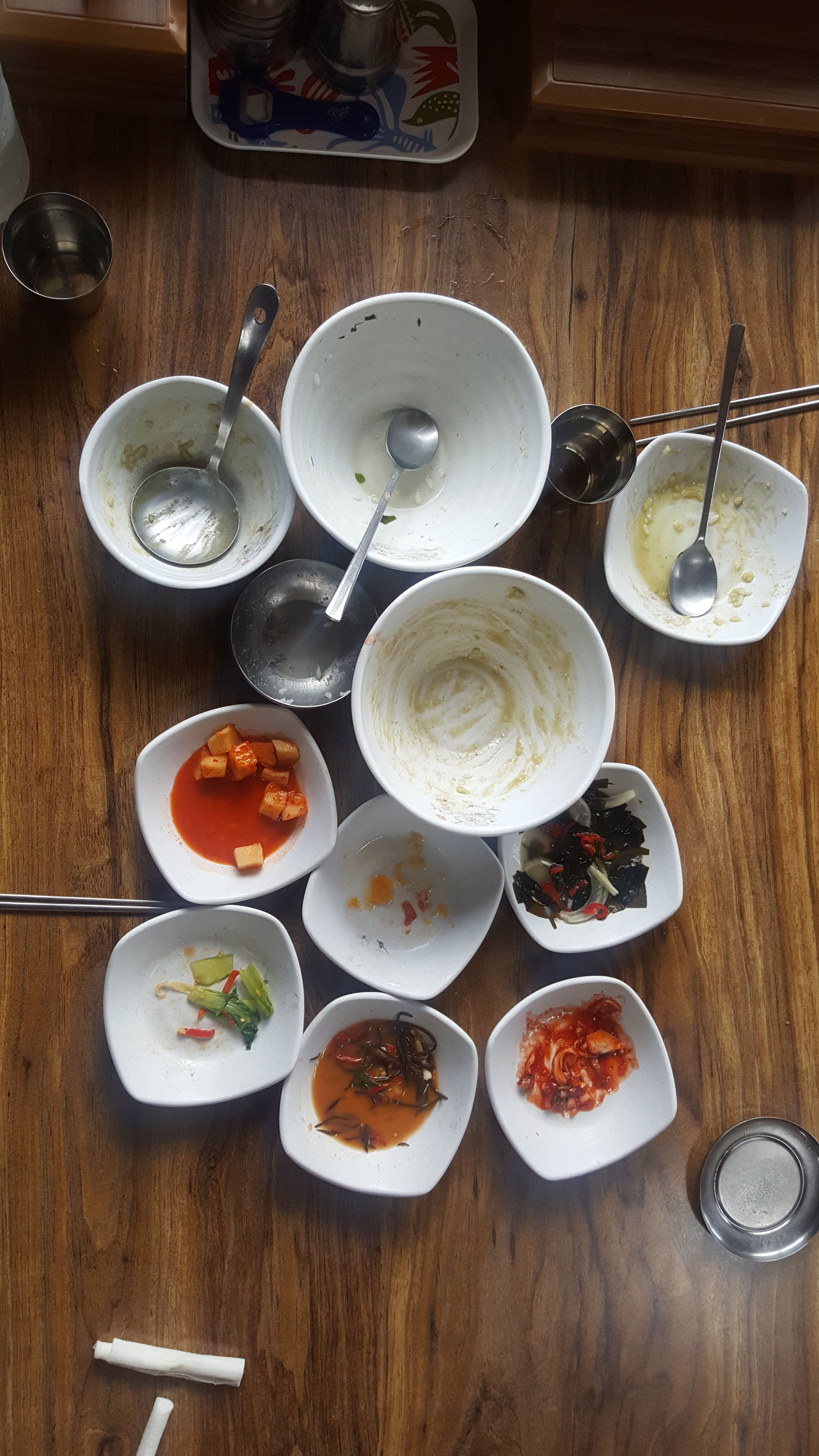 As coming out of the restaurant, I could remember taste of this meal we had taken yesterday dinner and breakfast of today.
Enjoying local food was the one of the best pleasures in traveling.