How I Get the Most from Broccoli
There's a vegan doctor called doctor Michael Greger who wrote a book called "How Not to Die". I like to watch his YouTube videos sometimes. "How Not to Die" was on the New York Times best sellers list, if I remember correctly. Either way, he told me something about broccoli.
Broccoli has cancer fighting abilities, but we lose a chemical in the broccoli that enhances its health benefits if we cook it too soon after cutting it up. Dr. Greger explains it in this article: https://nutritionfacts.org/2016/02/09/how-to-cook-broccoli/
Dr. Greger says that raw mustard powder can put that chemical back with the broccoli when we eat it. So, I bought some organic non-irradiated mustard seeds and I put it in a pepper grinder.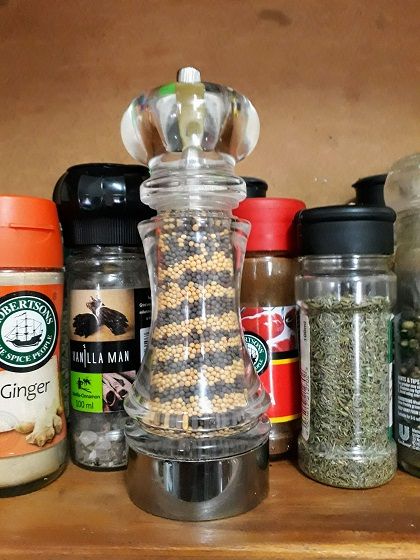 Now I can grind some mustard seeds over my broccoli just before I eat it.