Yummy stuff by stapaman #3: Bacon-wrapped meatloaf
Hello there, Stemians! It's been a while since I last made meatloaf for lunch, and a friend said she was going to make some, so my engines got going! Here is an easy and tasty recipe for bacon-wrapped meat loaf, with some extra goodies inside...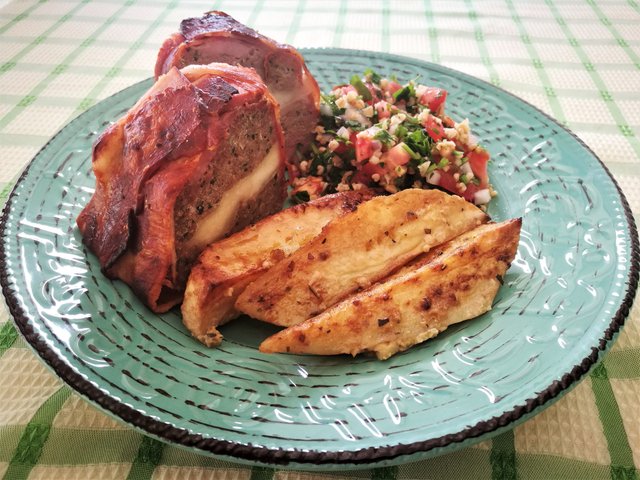 Let's see what we need…
1 kg minced beef (lean)
1 large onion
3-4 cloves of garlic
a handful of parsley
2 eggs
oregano
salt and pepper
a pinch of allspice
bread crumbs
350 gr of your favorite semi-hard cheese
bacon; lots of it 😊
salami
For the glaze:
3 spoons of ketchup
2 spoons of mustard
a pinch of paprika
a pinch of ginger
Let's get to work now! Place the minced beef in a large bowl. Fine-chop the onion, the garlic cloves and the parsley and add them to the beef. Add the eggs, the oregano, a pinch of allspice and start mixing using your hands. Gradually add bread crumbs until you get a nice, sturdy mix, right as if you were about to make meatballs. Add salt and pepper to taste.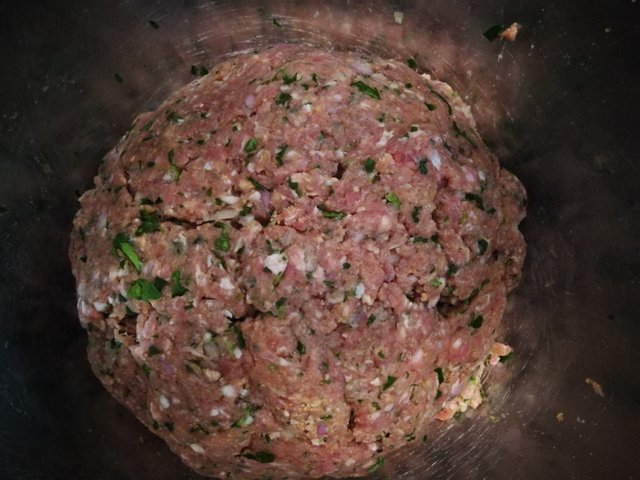 Get a cake form. Ι chose the "bundt" shape… (LOL)
Place the bacon stripes as you see below; beware the gaps! There should be no gaps!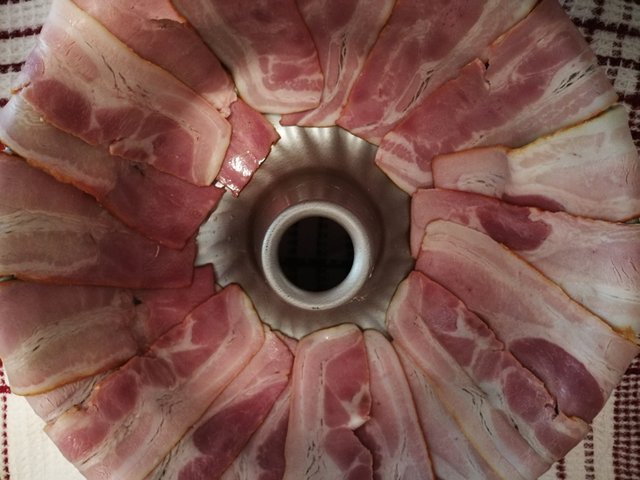 Now, place more bacon stripes along the cone in the middle, closing the botton gaps, and place some salami on the bottom.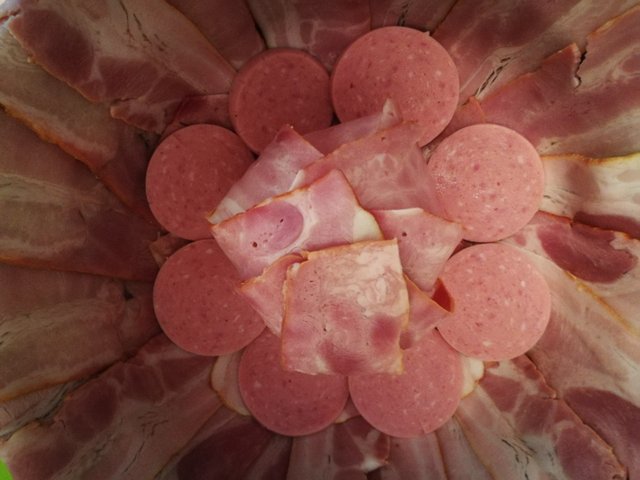 Place about 1/3 of your beef mix over the salami and press the mix down firmly, making it nice and even all over.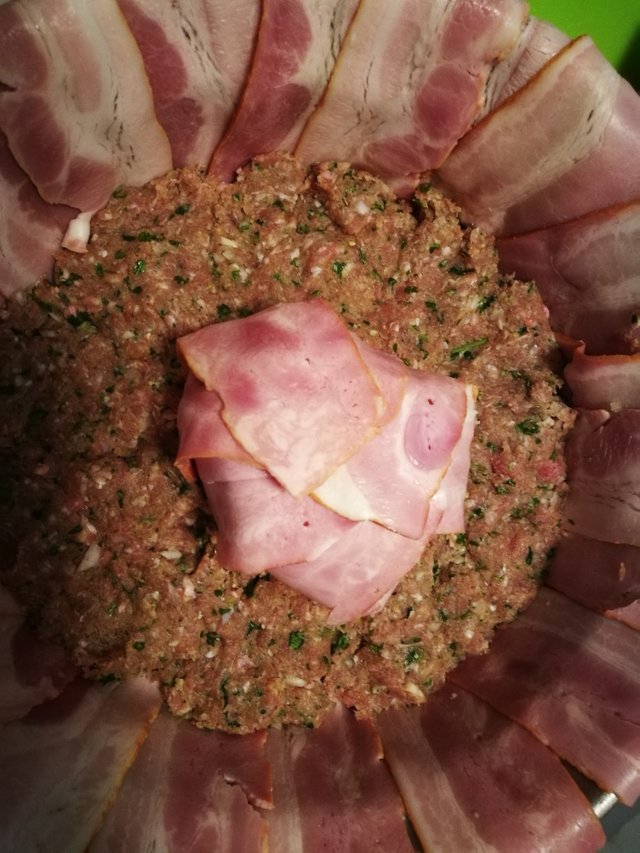 Now add the cheese, cut in thick chunks. I love cheese! Put some more! 😊
(I accidentally forgot to take a picture of the cheese put in the mix… Too much excitement!)
Time to put the rest of our beef mix. Press it down once more and make it nice and even all over. Αnd, oh, yes! More salami!!!!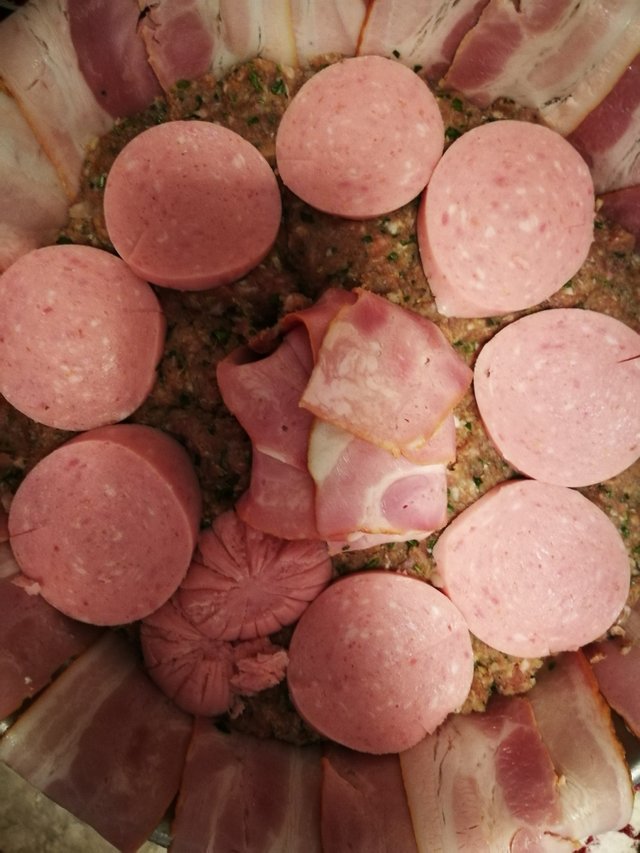 Let's fold bacon slices nice and neat. First the ones along the cone, then the ones on the form's walls. There!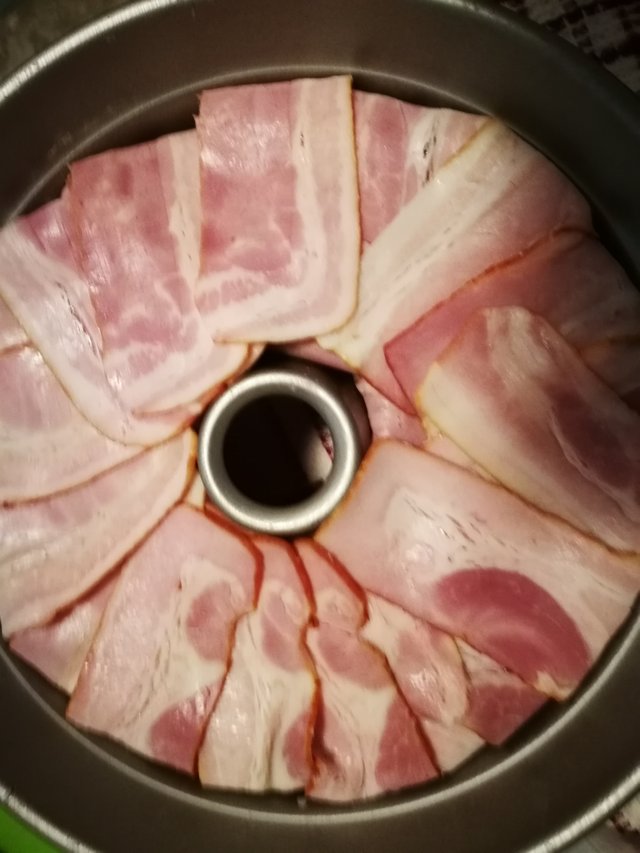 Pre-heat the oven at 180C and bake this nice-looking meatloaf for 45'. Then take it out the over and drain as much as excess fat as possible.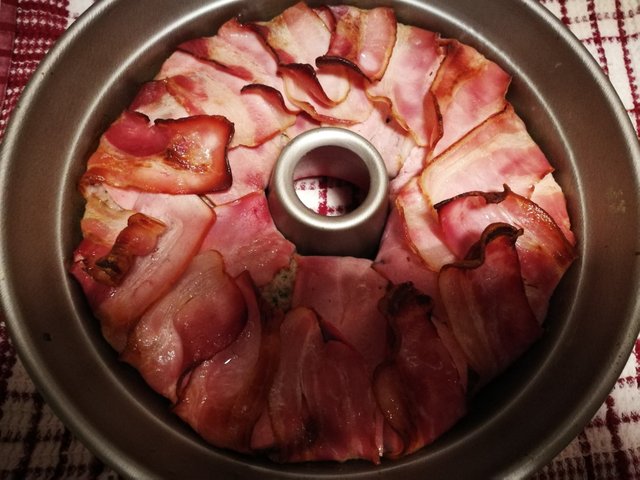 Lay some baking paper on a baking pan and carefully flip the meat-loaf.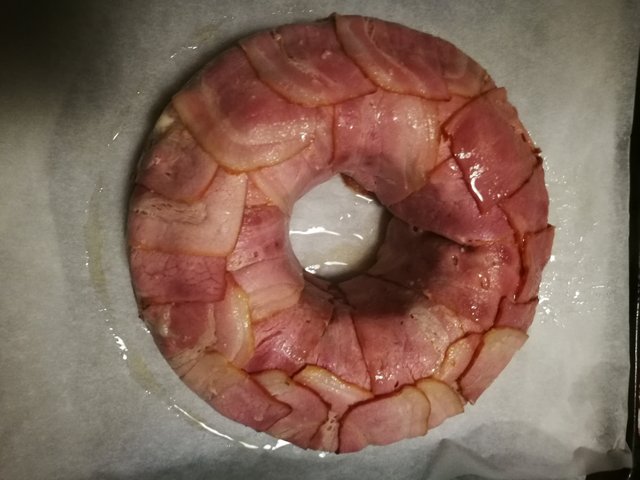 Nice, huh? Now mix the glaze ingredients and apply all over the meatloaf using a brush.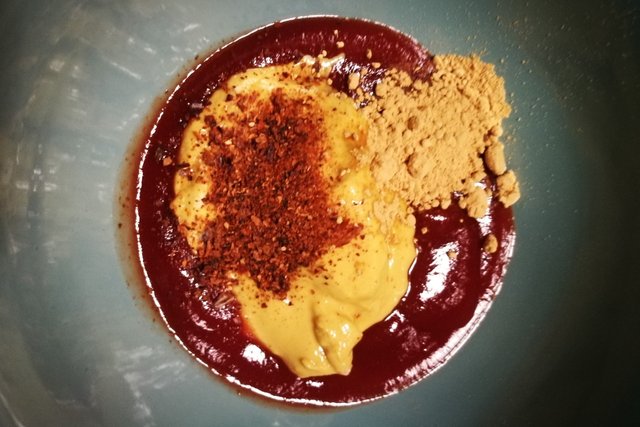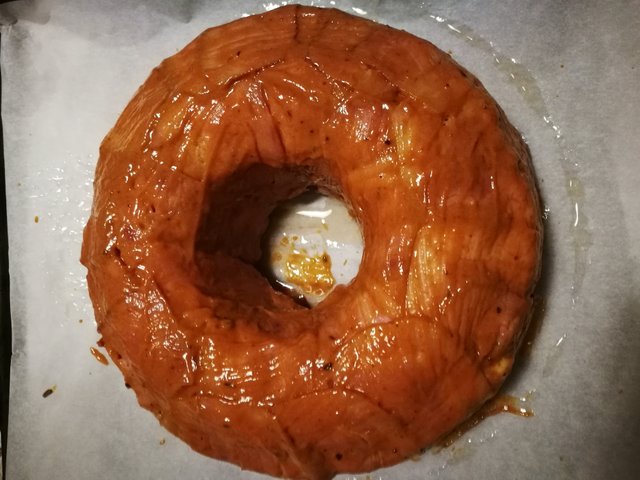 Once you've done than, bake the meatloaf for another 30-45' (depends on how well-done you prefer it). Take it out the over and let it cool for at least 40'.
Don't be intimidated by the excess fat at the bottom of the baking pan. Once the meatloaf is cool enough, carefully move it on a cutting board and let it rest a bit longer before you cut and serve.
I chose to serve this yummy meatloaf with some crispy oven-baked potatoes and some tabbouleh salad, which is one of the coolest salads one can serve with meat, especially in summer time!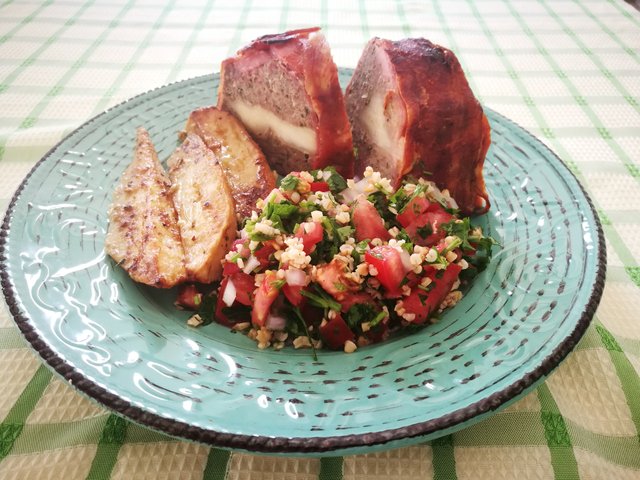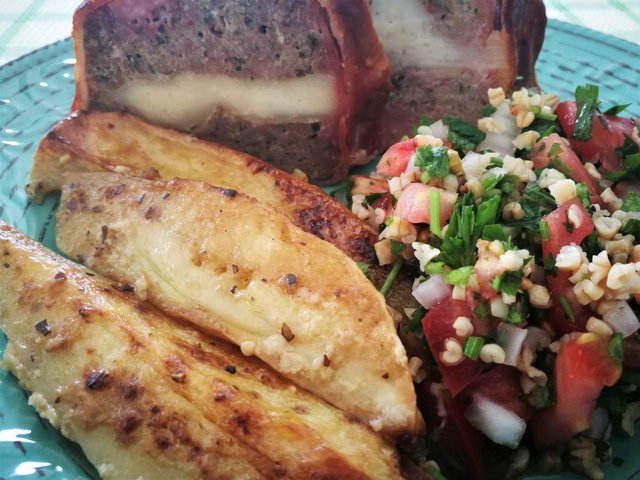 Bon Appétit!