GENERAL KITCHEN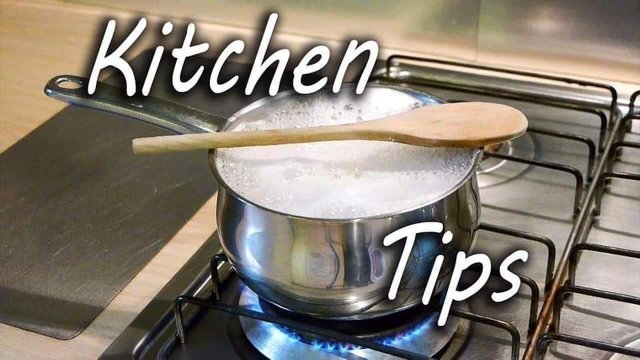 GENERAL KITCHEN TIPS AND TRICKS
Tip 1. The fastest way to peel your beans for moi moi or akara, is by soaking it in hot water for 10 minutes. You will be surprised, the skins will be easy to peel.
Tip 2. Choose your pot carefully as this could help prevent your food getting burnt unnecessary. Go for thicker pots, don't get carried away by the beauty of the pot.
Tip 3. Older eggs peel much more easily than newly fresh eggs.
Tip 4. Never use metal spoons or forks on non stick pots or pans, they leave scratches and spoil the pot; rather use wooden sticks or silicon.
Tip 5. A bay leaf slipped into a container of flour, pasta or rice will help repel bugs.
Tip 6. Honey is the only non perishable food substance, so don't get rid of the stuff if it crystallizes or becomes cloudy. Microwave on medium heat in 30 seconds increments, to make honey clear again.
Tip 7. You can use your egg slicer for slicing strawberries, kiwis, mushrooms etc
Tip 8. Start chewing gum before you start chopping your onion, in order to avoid tears.
Tip 9. Lick salt as soon as pepper accidently enters your eye. Salt calms the pepper immediately.
Tip 10. Before you set out to chop up something very finely with your nice kitchen knife, wipe the blade with a touch of olive oil. This will help keep the stuff your mincing from getting stuck to the surface of your knife and getting in the way. @dobartim thanks for your support.