Recipe of Christopi Chile Baby Corne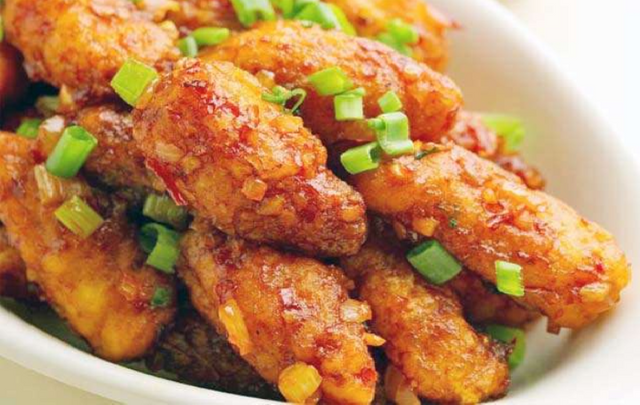 Ingredients:
250 grams of Baby Corn
some Ginger
5-6 piece garlic
2 medium onions
1 celery
½ cup spring onion
1 tablespoon pepper paste
1 tablespoon tomato ketchup
¼ spoon light soy sauce
¼ cup flour
¼ cup cornflower
½ cup of oil
salt, sugar According to the taste
Broth powder, vinegar as needed
Method:
Cut each baby corn into a small size.
After boiling the baby corn for 30 seconds in boiling water, dry it and meke it normal.
Mix cornflowers and flour together.
Roll the baby corn pieces over the flour mixture.
Put the pieces of Baby Corn in hot oil
Put ginger and garlic in hot oil, and fry for a while
After 30 seconds put onions and fry a little more
Now add salt, vinegar broth powder and fry a little more
Now give tomato ketchup and celery
now Take down with spring onion.