Strawberry Banana Trifle
Strawberries are in season, so, here is my desert.
Strawberry Banana Trifle
1 Cup berry sliced in half
1 large banana
1 Cup and ½ cubed Angle cake
1 box instant Vanilla pudding
1 tub lite Cool Ship
1 Table spoon Grand Magnier (optional)
Add 1 table spoon sugar to sliced berries and marinate for ½ to 1 hour.
Mix the Vanilla pudding according to the direction on the box and set aside
Cut a banana in half, then slice it to about 1/8 inch thick
Add a table spoon of Grand Magnier to sliced banana, the pudding mixed, then 1 cup of Cool Whip. Mix well.
Place half of the cubed cake in a glass bowl.
Place slices of strawberry on the side of the bowl.
Spoon the mixture of pudding and banana on top of the cubed cake.
Repeart on more time, then garnish with fresh strawberries
Cover and refrigerate for at least 2 hours.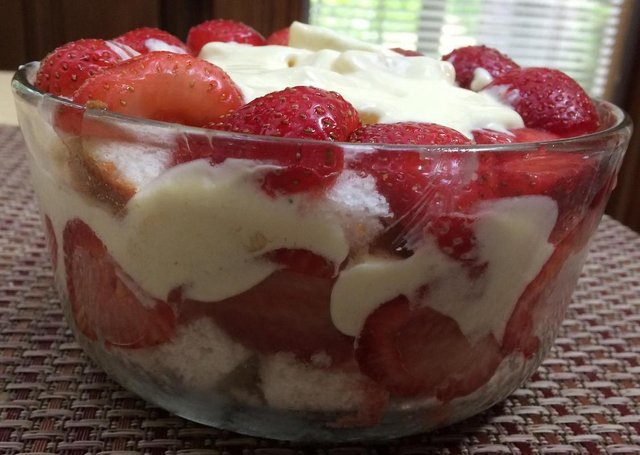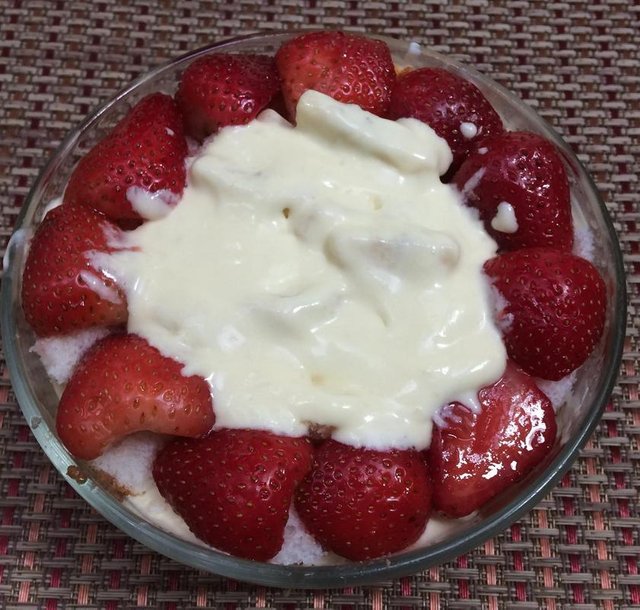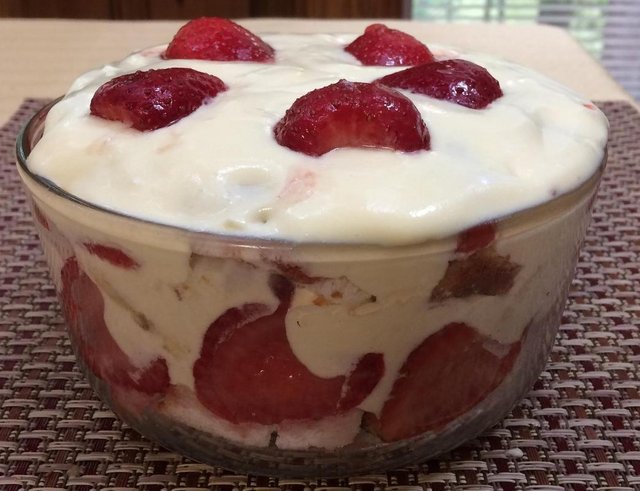 Hope you will give it a try. It taste very refreshing.
Thank you for visiting.