Miss. Delicious #28 : Hong Kong's most playful and funny Dim Sum restaurant!
Dear Steemit friends: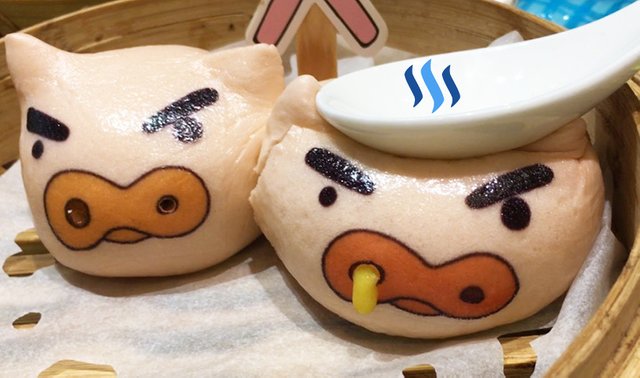 Hong Kong is well known for it's delicious Dim Sum, and today, i'm introducing one of the most unique restaurants featuring some truly imaginative, unique and also funny Dim Sum dishes. You won't have this much fun eating Dim Sum anywhere else, guaranteed!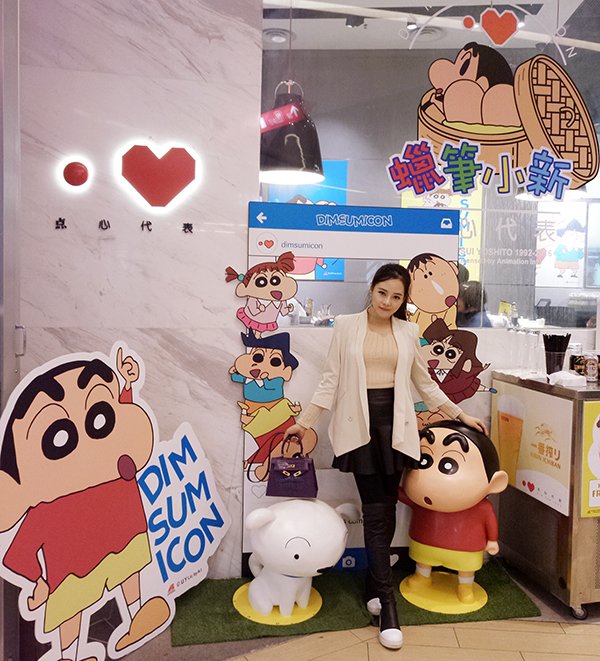 The Dim Sum restaurant has a quirky name, Dim Sum Icon and is located in The One shopping center at Tsim Sha Tsui. In Chinese, Dim Sum can also mean "Dot Heart" which means, A little love. That is why their logo is a red spot followed by a heart. •❤ I think it's quite a good visualisation, wouldn't you agree?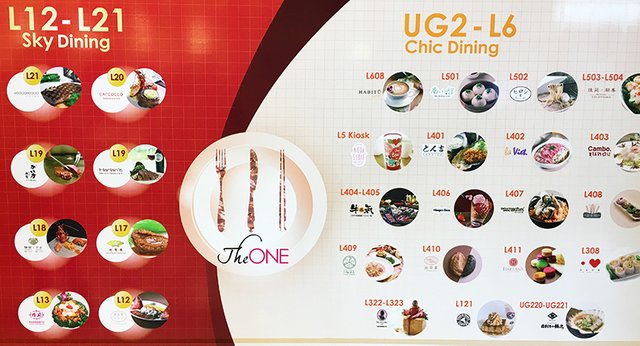 Of course, this restaurant isn't just special for it's logo or name, rather, it is their mantra of taking traditional Dim Sum dishes, and synergising them with popular cartoon characters and cartoon themes. This way, both lovers of the cartoons and lovers of Dim Sum can enjoy the best of both worlds. Even though I'm not much of a cartoon lover, I can definitely say I am a big fan of Hong Kong style Dim Sum. Let's take a look what they have in store!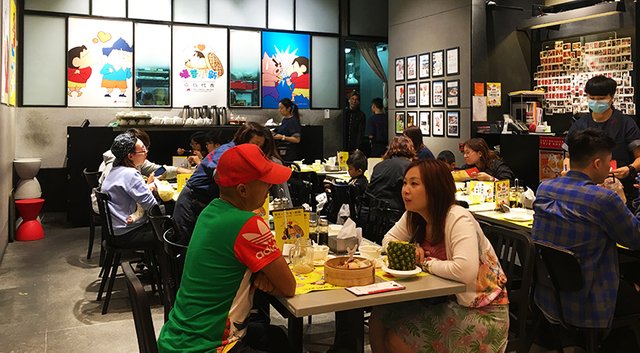 As you can imagine, this restaurant is very popular both amongst the locals as well as visitors to Hong Kong. Without reserving your seats in advance, you may have to wait upwards of 30 minutes before being seated. Luckily for me, I didn't have to wait this time.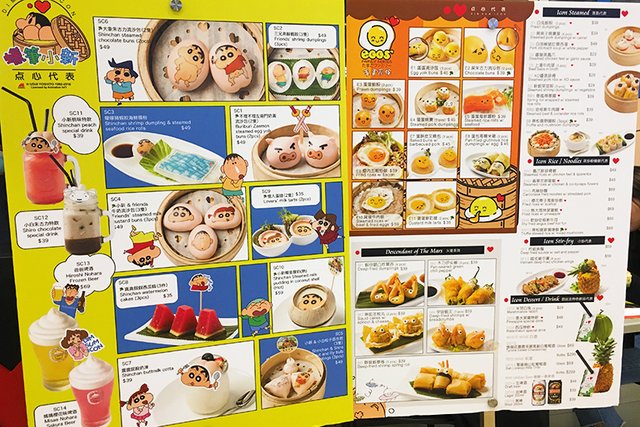 This menu is so colourful, like a comic book. This season, the restaurant has chosen Crayon Shin-chan for it's leading role.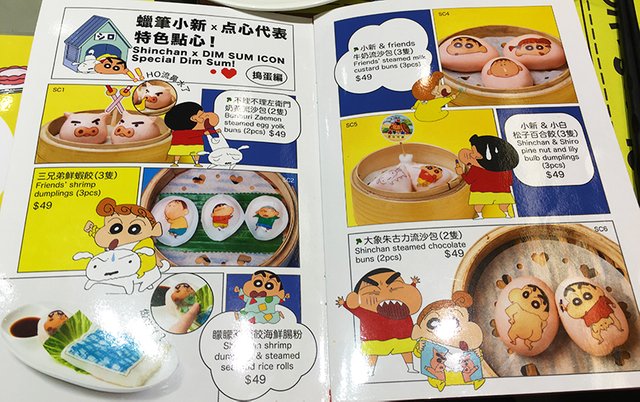 This is Gudetama. He is notoriously pessimistic about pretty much everything and believes that some day he'll be eaten. I think today's that day! mwahaha!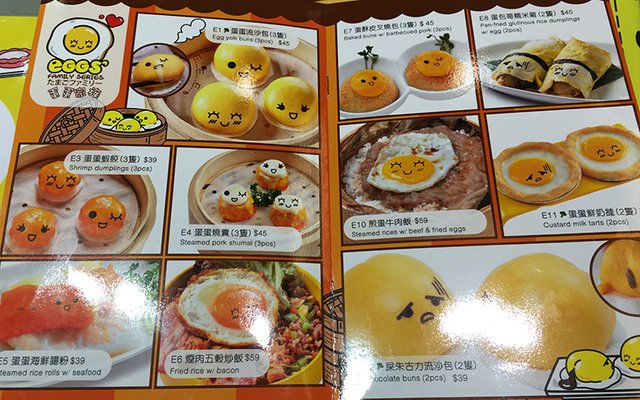 Miffy the white rabbit!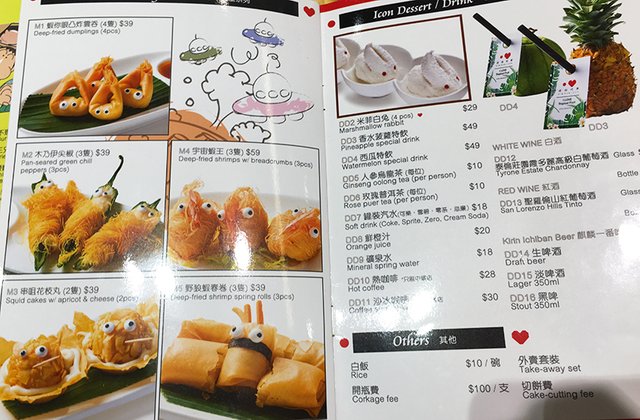 To order, simply put a tick beside the dish you want in the boxes provided.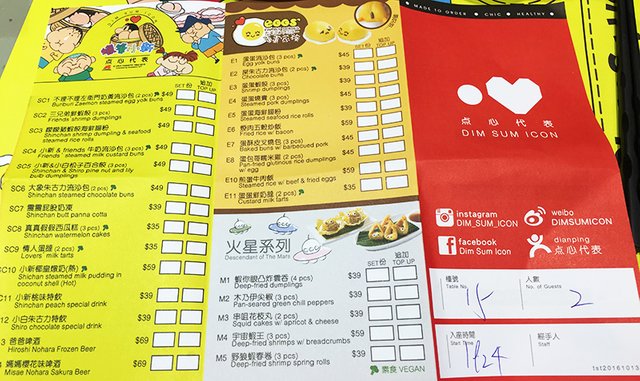 Let's begin our cartoon themed Dim Sum!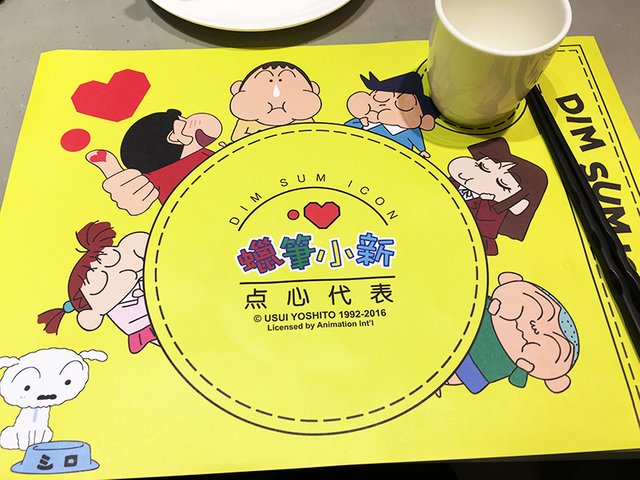 Steamed egg white with milk in coconut shell. This is nice and warm, and has a really nice coconut fragrance to it!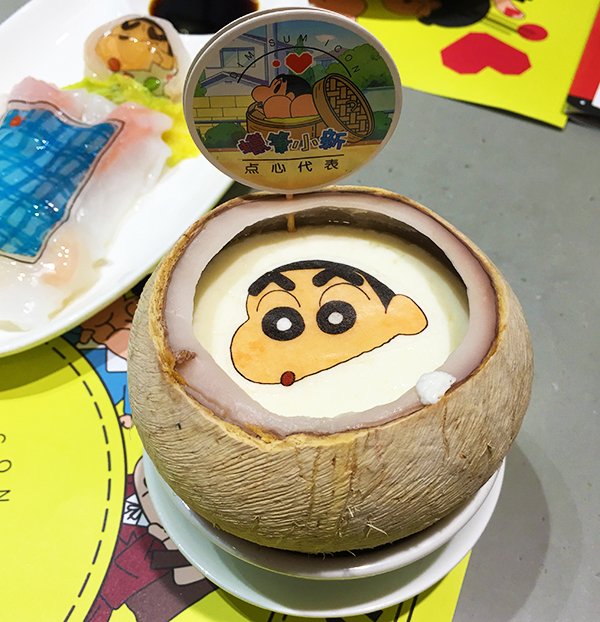 Elephant Chocolate Quicksand Bun. Inside these buns there is a very thick and fragrant chocolate sauce.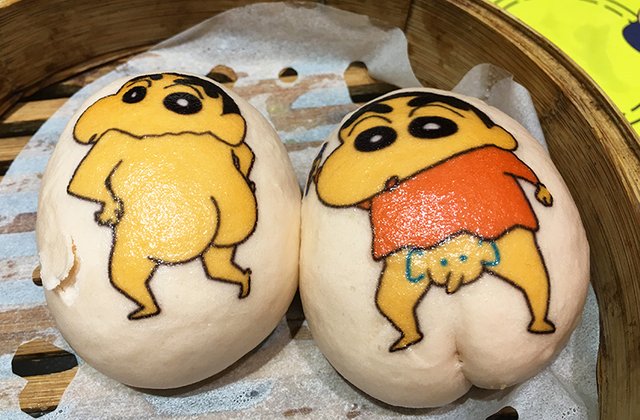 One of the most popular Dim Sums would have to be the steamed prawn dumplings. Of course, this restaurant does not disappoint with their own imaginative take of this dish. Combining both the Prawn Dumplings with Cheung Fen, Shin-Chan is seen here lying in bed struggling to wake up, his bed covers are the Cheung Fen. I really like his expression because it reminds me of a typical working day, and how difficult it is to wake up early to get to work on time!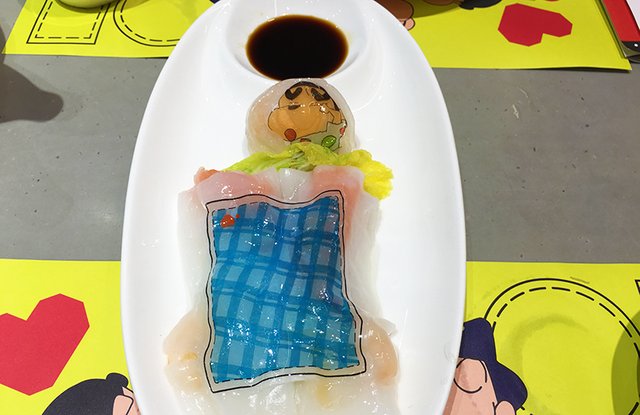 The Prawn Dumpling itself is really tasty. The prawn tastes really fresh, and the meat is quite soft.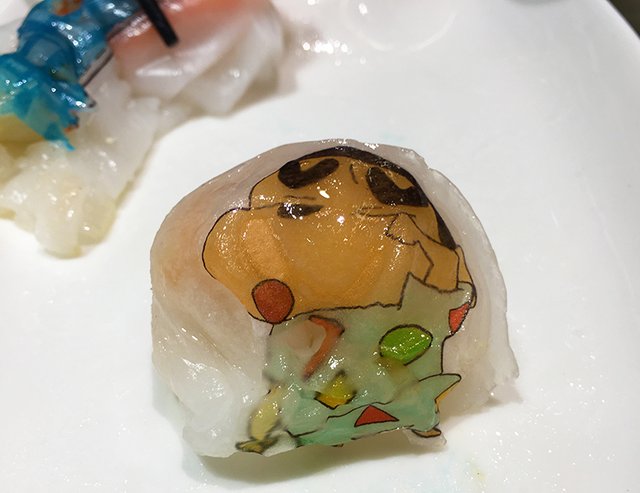 Custard Buns are also one of my favourite Dim Sum dishes. Here, they've made the buns in the shape of two piglets, they even have pointy ears and their own weapons!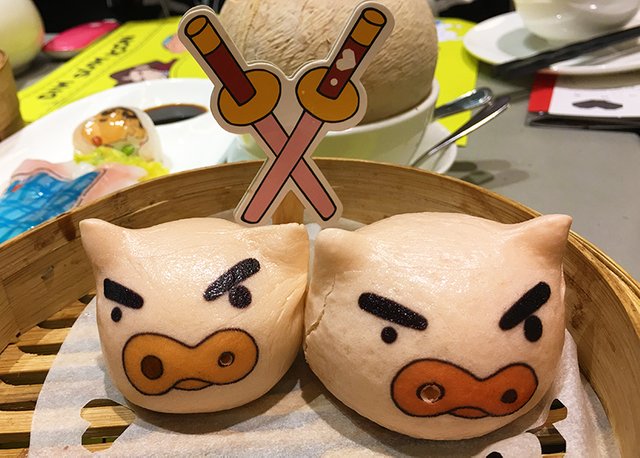 When all the dishes arrived, I suddenly thought what a good idea it would be to poke some holes into the buns.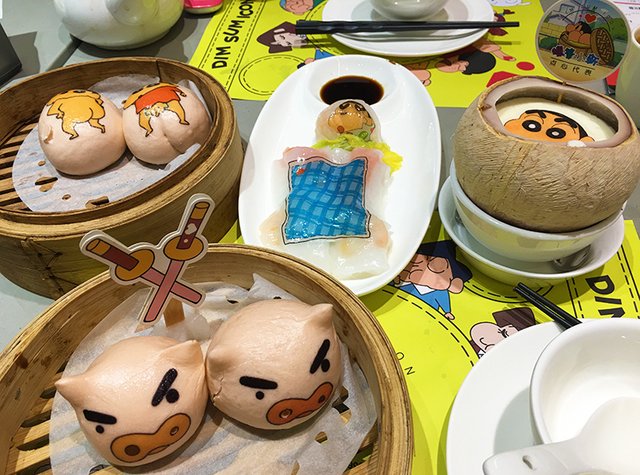 Which resulted in this.. I couldn't stop laughing!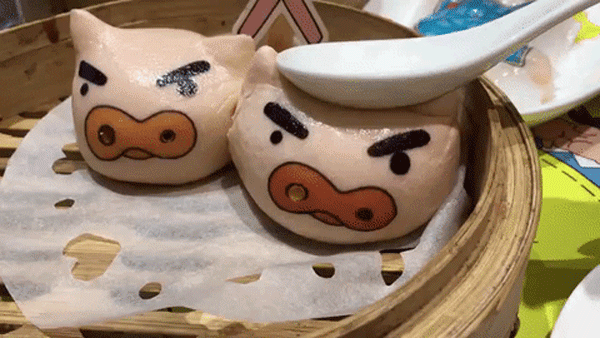 I definitely felt quite evil haha!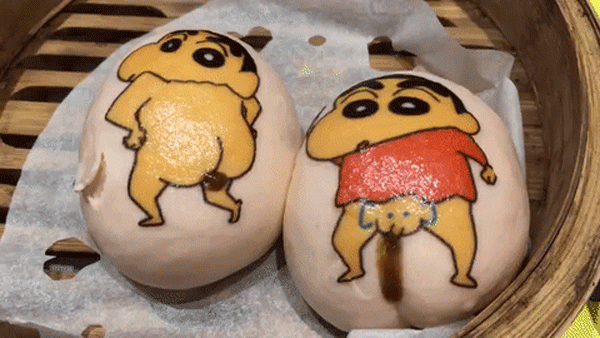 After Dim Sum, I managed to catch an event hosted by Toys 'R' Us, celebrating their 35 years anniversary. Looking carefully at the Christmas tree, you can see it's made completely out many little toys!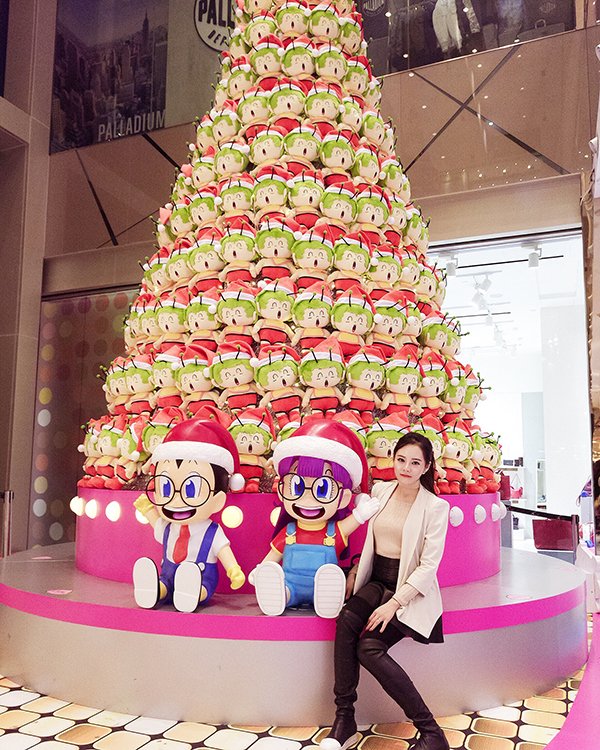 1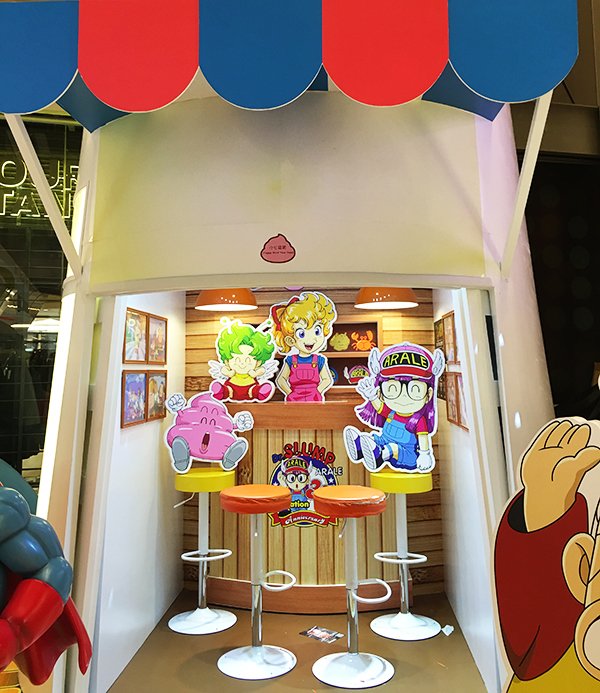 2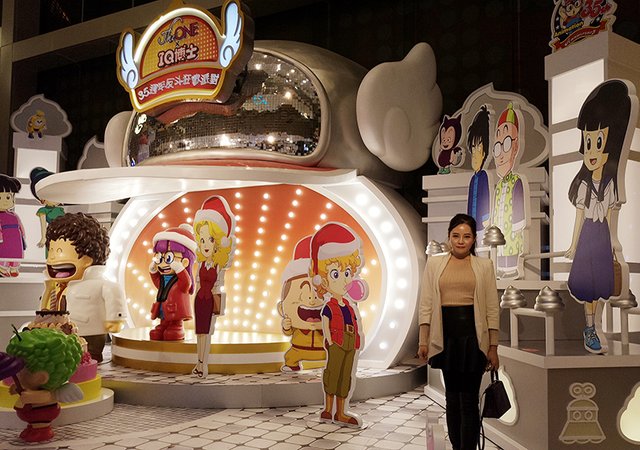 3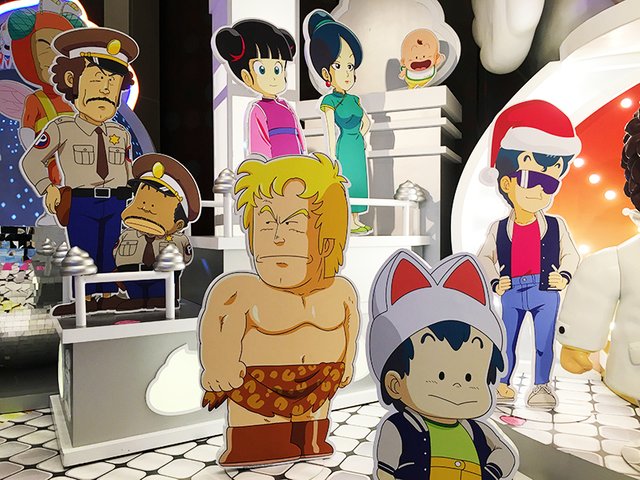 4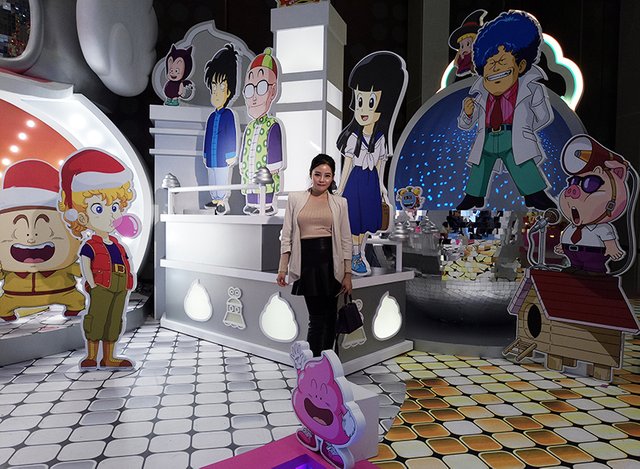 5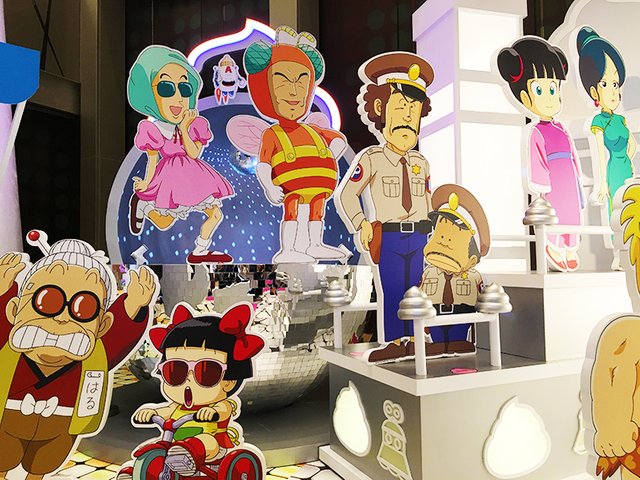 I hope you enjoyed today's adventure with so many delightful children's themes. Stay tuned for more exciting adventures to come!
今天我想和大家一起去一家香港超级人气的dim sum餐厅,那里的点心都很有特点,一定是你从来没吃过的,下面我们就赶快一起去看一看吧!这家位于尖沙咀The One商场里的餐厅叫做——点心代表,点心在中文里是即dim sum的意思,也代表点和爱心的意思,所以这家餐厅的logo就是•❤,是不是很形象呢?当然,这家餐厅的特色不止这些,他们还把我们常吃到的港式点心变身成了大家熟知的卡通形象,征服了卡通迷和点心爱好者的视觉和味觉,我虽然不太看卡通,但是我是个十足的港式点心迷。现在就和我走进店内尝一尝吧!这家店人气十足,如果你是walk in的,经常需要等待半小时以上,还好今天运气不错。花花绿绿的菜单告诉我们,这一季度点心主角是蜡笔小新,蛋黄哥,米菲白兔,在想要点的点心前面画上勾。赶快来尝一尝这些可爱的卡通点心吧!热乎乎的小新椰皇炖奶,椰子香味好浓。大象朱古力流沙包,里面有香浓的巧克力汁。港式点心最有名气的要数虾饺了,这个是小新起床困难户虾饺和鲜虾肠粉。我最喜欢这个点心,因为蜡笔小新起不来的样子就像上班族们每天早上的真实写照。小新盖的蓝色的被子是2条肠粉。这个虾饺很好吃,里面的虾肉非常嫩。奶黄流沙包也是我的最爱了,做成小猪的样子真的好搞笑。点心上齐之后,我突发奇想,用筷子在包子上戳了一个洞结果是这样的,反正我自己笑到不行。我觉得我自己太坏了哈哈。吃完这个有趣的餐厅,正好赶上玩具反斗城35周年的活动。玩具堆成的圣诞树。希望你们喜欢今天充满童趣的港式点心之旅,之后还有更多有趣的内容要和大家分享哦!