Late Night Date Night Eats 'The Mandarin Grill' Tucson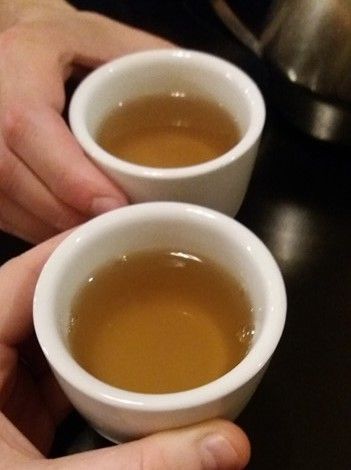 )
Lately @rea has been making me hungry with her amazing posts, and I have been really really craving noodles!! So after our fun archery date night, click here to see me channel my inner Merida, J and I went to a Chinese restaurant for some dinner.
We haven't found a Chinese Restaurant here in Tucson that we love yet, so we opened google maps and looked for the closest one to where we were. Restaurant roulette!
When we arrived, the parking lot was super sketchy and as we entered the restaurant we could hear the cook hacking up a lung in the kitchen. Yuck! So we promptly left and searched for another one.
Thankfully the new one, The Mandarin Grill, had a homely feel and the menu looked yummy. We ordered a mixed appetizer plate (as there were too many dishes to choose from) and some warm tea.
J and I were chatting when our appetizers arrived. He really enjoyed the crab cheese puffs, I was more excited by the house special barbecue ribs! We also had chicken wings, egg rolls and butterfly shrimp. It was a good mix; the egg rolls were tightly packed and clearly handmade, the pork ribs were tender and the breading on the wings was delicious and crunchy.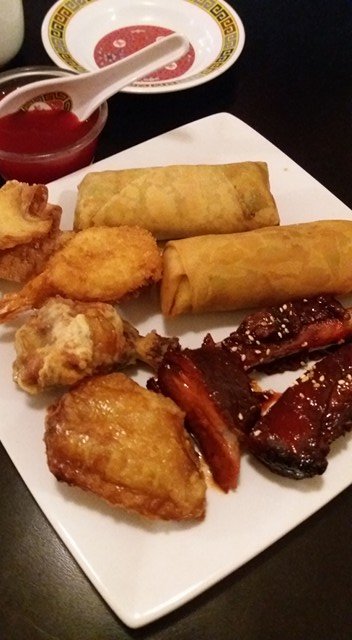 For our main course we ordered a "Phoenix Dragon" which was a dish of meats and vegetables in a silky sauce served in an edible bowl. It looked stunning! We also ordered lo mein (barbecue pork for J and beef for me).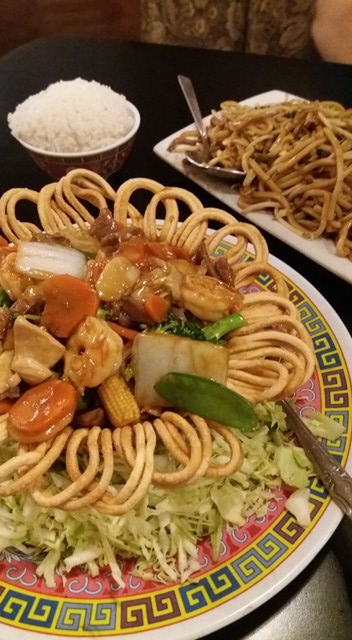 The portions were very generous and the dishes clearly tasted fresh. There was a lot of meat and the vegetables were perfect and still had a little crunch. The 'basket' part of the Phoenix Dragon was made of fried noodles, and the sauce was garlicy deliciousness.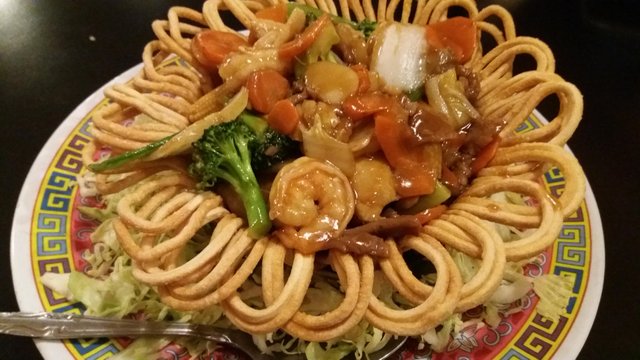 When I was a teenager I worked for a family from Macau in their Chinese Restaurant. It was run by 4 brothers and their children and some spouses worked there too. They welcomed me in and I became an honorary part of their family, we still talk now. Before work we would all sit down and eat dinner together, which has made me slightly fussy now when it comes to Chinese foods! They would cook a mix of traditional dishes as well as some westernized Chinese dishes! I also learned how to make a mean egg fried rice, which my husband greatly appreciates!
One of my favourite dishes they made was a delicious Lo Mein. I worked there part time for 7 years so I became accustomed to noodles and still always order them out. These ones did not disappoint! I was excited that there was a lot of meat, so every mouthful had soft noodles with some beansprouts and beef.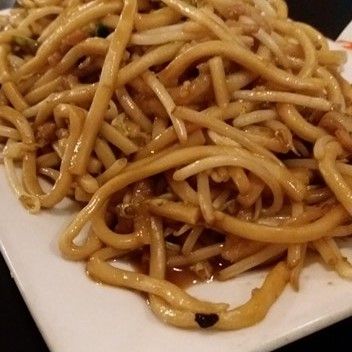 We ate so much food, but had to get some to go boxes as the portions were so generous! We drank some more tea and chatted before opening our fortune cookies.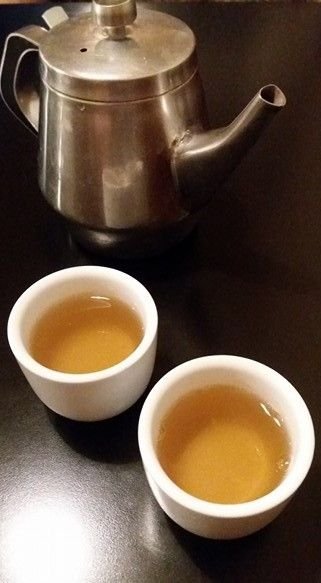 Sadly today they were more wise sayings than predictions about our future, but we each learned a new Chinese word, and it reminded me of the time I spent working at the 'Hong Kong Restaurant and Takeaway', as the chefs there spoke Cantonese and taught us a few words here and there to help with the service.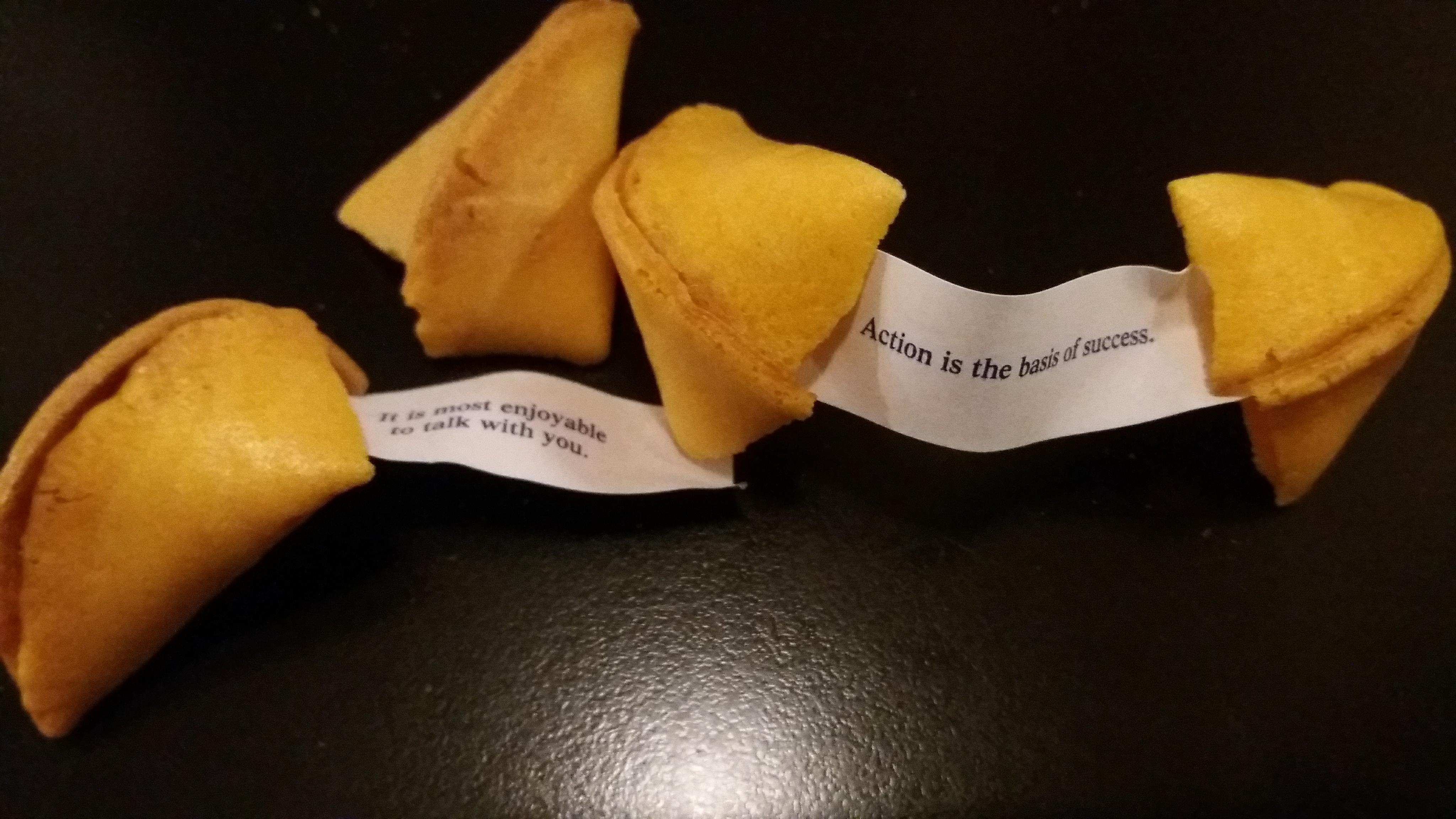 After dinner we were walking back to our car and decided to make a quick child-free stop at the grocery store! It definitely made me giggle as we rushed around Supermarket Sweep style grabbing things, grocery shopping is not exactly a young couple's date night activity!! But we were laughing together!
It was a really fun evening, and I would go back to the 'Mandarin Grill' restaurant again. What is your favourite thing to order in a Chinese Restaurant?