Revenge is a dish best served Vegetarian!!!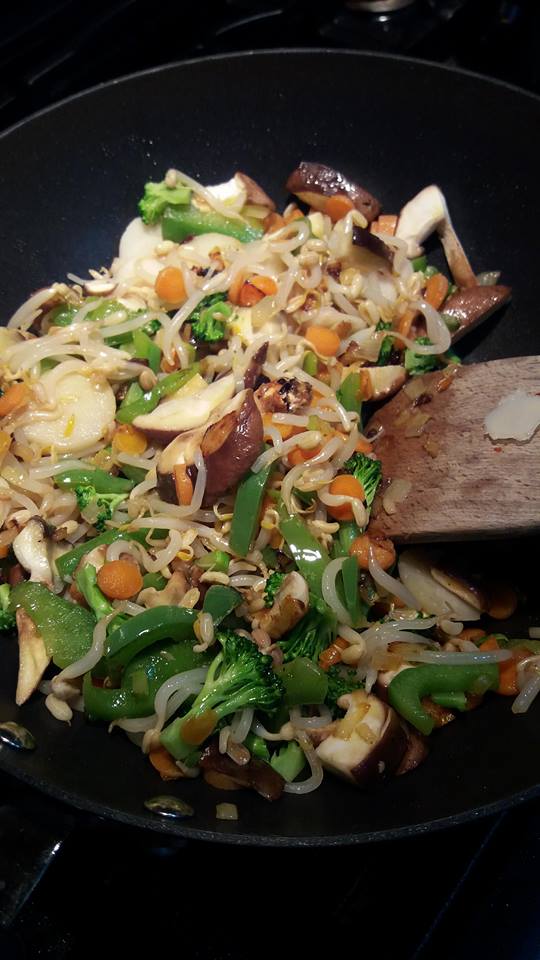 Yes you read that right, last night for dinner I made my husband a
Tofu stir fry
, which was
AMAZING
, but my motivation wasn't super sweet! I went grocery shopping after reading a blog post my husband had written, which implied I had not worked for much of my life.
This is not true, in my opinion anyway. I started working when I was 12, I used to clean my Mum's offices. After that, I went to work for a local family in their Chinese takeaway, where I worked for 7 years (part time) around university commitments. Every summer I took a different part time job, one summer I worked in a care home, one summer I cleaned, one holiday I was a waitress. When I graduated from university I was a teacher for 5 years, I worked 70 hour weeks and after 3 years joined the Senior Leadership Team at my school and managed the Foundation Stage. I worked hard, but I was good at my job. My husband got a job in Tucson AZ, which is when I left my job and moved to America, where I was not allowed to work while they processed my Green Card Application. Fast Forward 4 years and currently I am a stay at home Mum/Housewife/run my own clothing business.
Anyway I digress. I LOVE grocery shopping. I like to walk and browse for fun new American treats to buy. The baby was asleep in the Tula and my toddler was happy with her free snacks so we hit every aisle. In the vegetable section I saw reduced Shitake Mushrooms and decided to make a stir fry (I like to meal plan on the fly as I shop based on the deal of the week!)
A few aisles later I saw the tofu was on special. J is a huge carnivore so I knew it would not be his idea of the perfect Stir Fry protein, but I was still a little hurt and angry from his comments (which he has since edited) so I got it anyway. It is childish of me really, but it was a mini act of revenge. I looked up some recipes online and settled on a marinated hoi sin tofu. It actually turned out to be really delicious and I think J's reaction will surprise you. It certainly surprised me!
Here are my ingredients.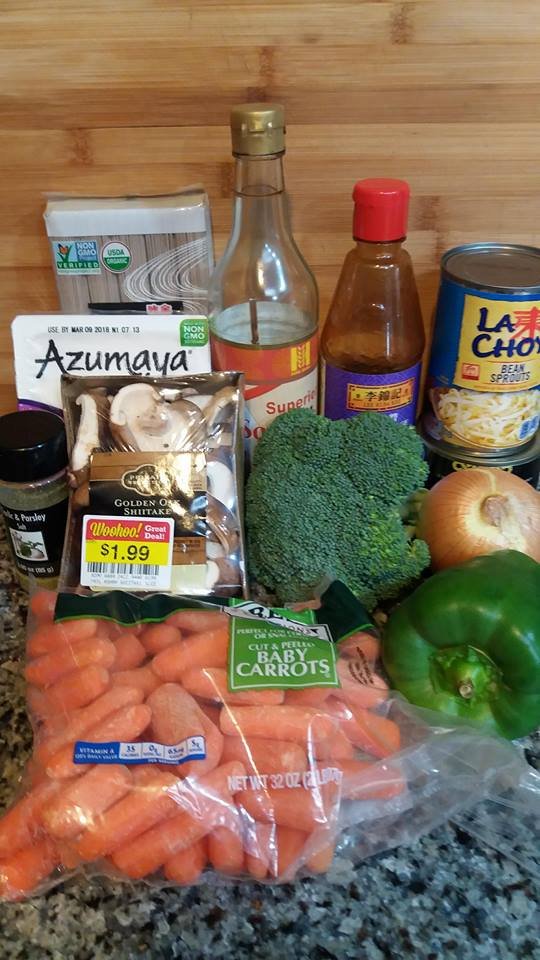 First I mixed Hoi Sin Sauce, Soy Sauce, Garlic and some Crushed Red Peppers. While I was doing this I wrapped my tofu with paper towels and put it under a skillet to get some of the liquid out.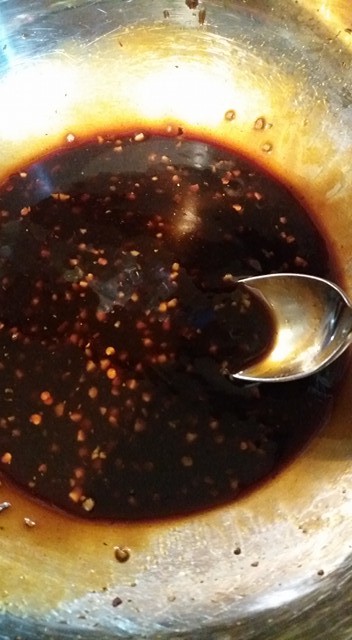 Then I let the Tofu marinate for 30 mins, replacing the liquid lost with delicious flavours.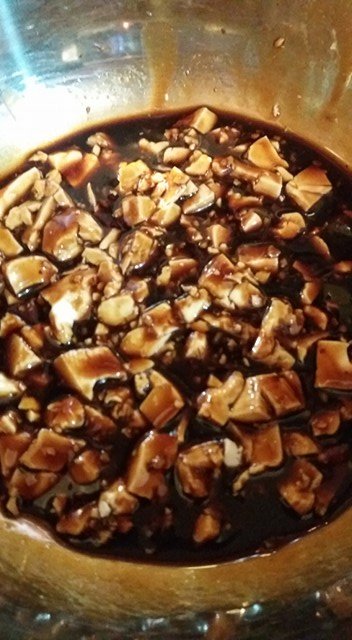 While the tofu was marinating, I stir fried my onions, green pepper, carrots, broccoli, water chestnuts, garlic and beansprouts.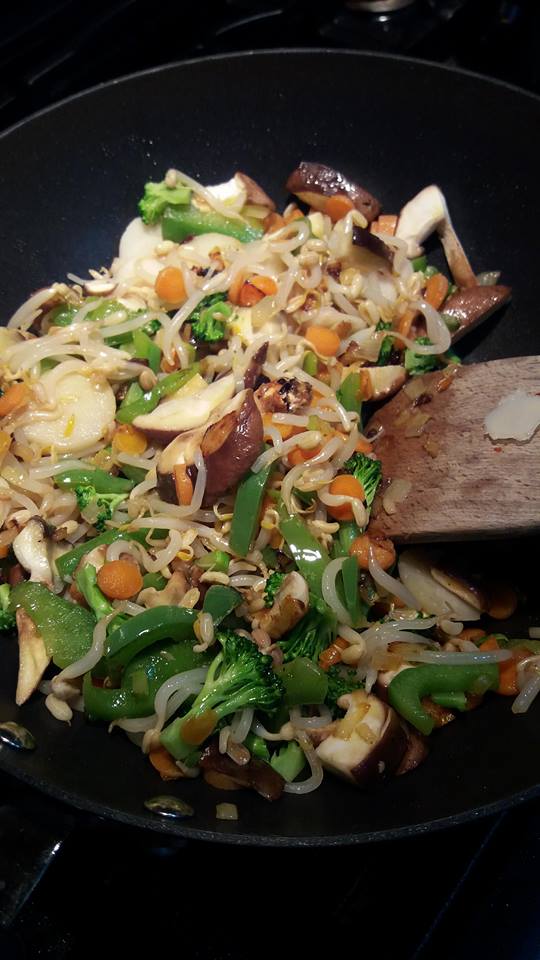 I emptied the pan and used it to cook my Tofu. While it was cooking I added the Korean Buckwheat Noodles to a pan of water to boil for about 4 minutes. I actually overcooked my tofu a little and it broke up from my neat little cubes.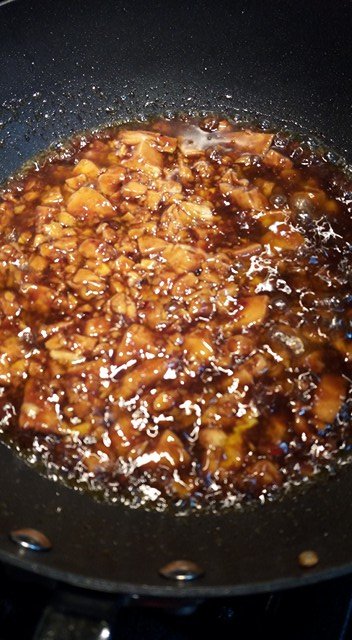 Then I assembled it all on the plate. It looks a little brown with the noodles and sauce, but it was really really good. I am so pleased I looked for a new recipe and tried something new. As I was cooking J said dinner smelt amazing, which made me giggle. But actually he really enjoyed it too! He even took the leftover portion for lunch the next day!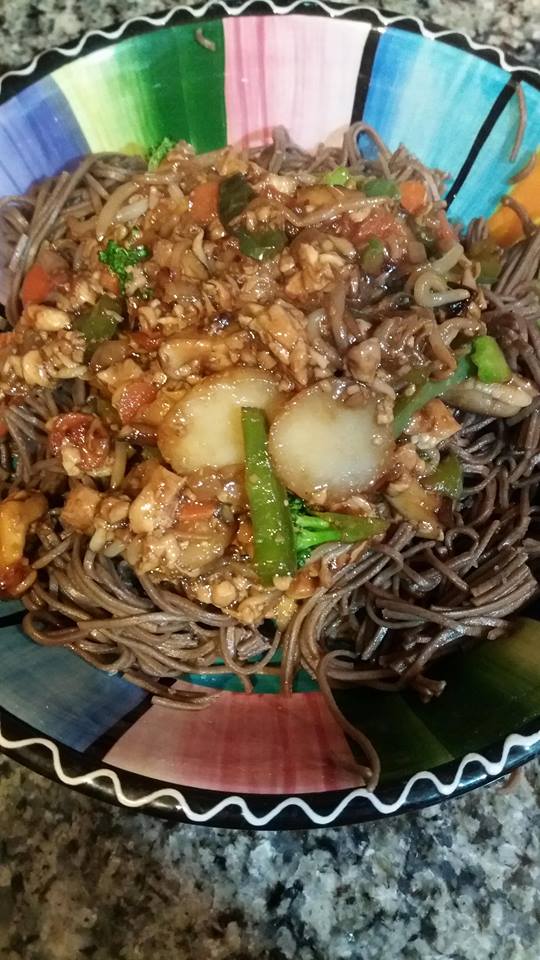 Have you tried a new recipe this week? What was it? Give me some inspiration for next week!