Deep Dish Pizza CHIPS!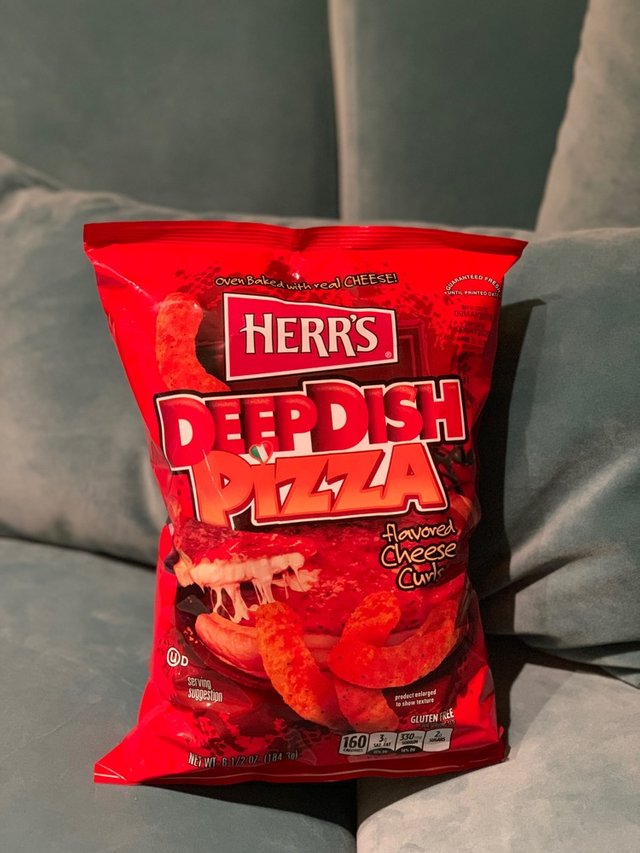 For most of my life I've lived in Chicago, the home of Deep Dish pizza. Whether it's in across the world Sydney, or a few hours away in Boston deep dish pizza just doesn't exist outside of Chicago. At least not good deep dish pizza. So when I saw Deep Dish pizza CHIPS for sale in Sydney I just had to try them(we don't even have these things in Chicago!!!).
To my surprise the chips are actually pretty good. The chips are shaped like Cheeto's and extremely soft to bite into. They have a heavy cheesy tomatoey taste with a slight hint of oregano. The tomato can be a bit overpowering on the taste buds but it's a surprisingly accurate taste. Of course, it's not better than actual deep dish pizza but they are much better than expected.
Have you guys ever had or heard of deep dish pizza chips?
Posted using Partiko iOS