Bread India and Bangladesh are a traditional delicious meal
Bread fry is so delicious and delicious, which one day wants to eat repeatedly. When we were young, we used to go to the market only for fry fried foods. I went to the market and used to say this to Papu only for this fry fried food. This tasty freshly tasty dish is available in every corner of Bangladesh. People like it very much. The food is very popular in West Bengal, Assam and Murshidabad in India and it is known as a delicious food.
But sadly, one class dishonest businessman, using this popularity of the people, using the weakness of the people, they have earned illegal profits. Which is very sad. You have seen how frozen pods are frozen in the unhealthy dirty environment. It's a delicious food, delicious food so people like. And these dishonest businessmen are pushing people towards death by capitalizing on those choices. Not only is it unhealthy to feed the dirty environment, but I have heard that they use oil consumed with oil in the hope of getting more benefits instead of frying them with oil. Which is extremely dangerous for health and health risks for the human body. Liver cirrhosis, which can be a major disease like cancer. Even some other deadly disease. Why are people doing such dirty business with food? A good yummy delicious healthy food, it will be harmed only if it gets better in the environment. People can eat it unconsciously, they will not have any health risks. Then why? Due to some dirty dishonest businessmen, will people be at risk of health?
I request the government and law enforcement agencies to take these issues into account and save the common people like us from the food made in dirty environment.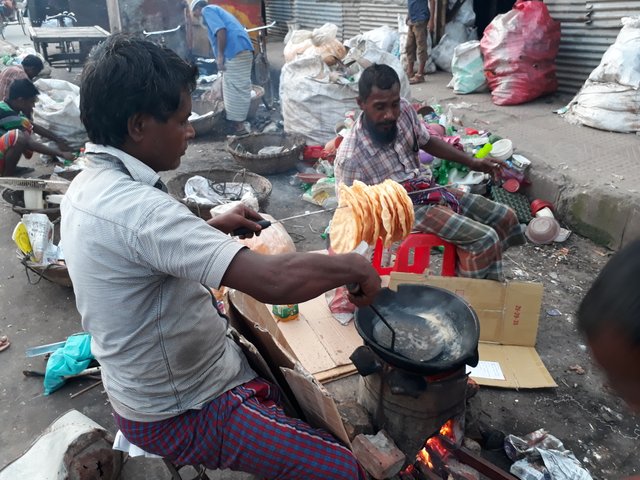 This is Original Content By @trustwhale
Thank You so Much to Visit my Blog.
I'm Always try to take Better Post in my Blog.
Please Support by Upvoting, Following & Sharing. Because I'm Your Best Friend Always