Fragrant chicken "under a coat"
To prepare this dish is very simple, and its taste qualities are not inferior to the restaurant. It is always in great demand, holidays and weekdays. Chicken cooked in this recipe, it turns out juicy, tender and incredibly seductive, as in appearance and taste. Let's try to cook together?!:)
---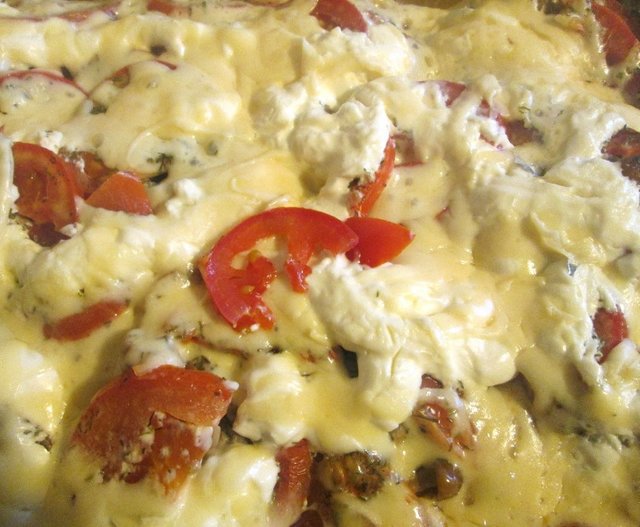 ---
So, let's start!
The time from initiation of cooking until it ends about one hour.
For 6-8 servings we need the following ingredients:
Chicken: 6 things;
Marinated mushrooms: 2 jars of 250 g;
Tomatoes: 5 pieces medium size;
Cheese: 100-150 g;
Mayonnaise;
Provence herbs;
Vegetable oil: for greasing the pan;
Salt and ground black pepper to taste.
---
Chicken fillet cut along, across, plates. Lightly beat the fillets with two sides, but it is optional. Coat the baking pan with foil, grease it well with vegetable oil and put the fillet pieces.
---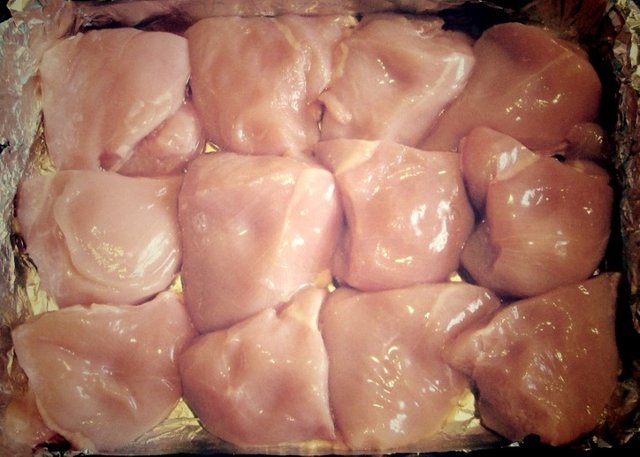 ---
Salt, pepper, sprinkle with provencal herbs. Herbs will give a delicious flavor to our dish. On each slice spread chicken fillet, pickled mushrooms.
---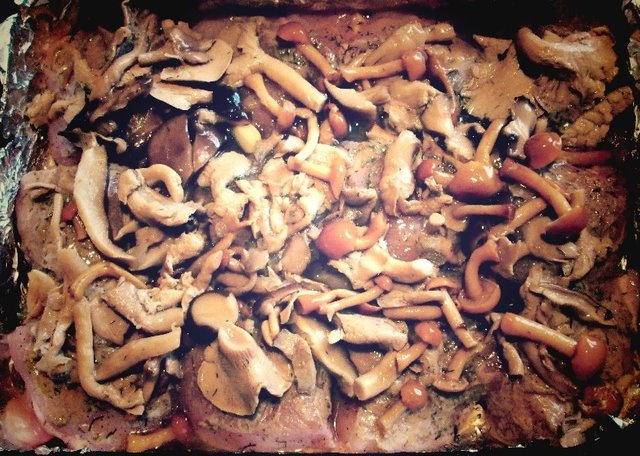 ---
Coat the layer with mayonnaise. Then, on top of the mushrooms put the sliced tomatoes. The thickness and shape of the pieces of vegetables for everybody. In this case, slices of tomatoes are quite large, as they make a meat dish easier and juicier.
---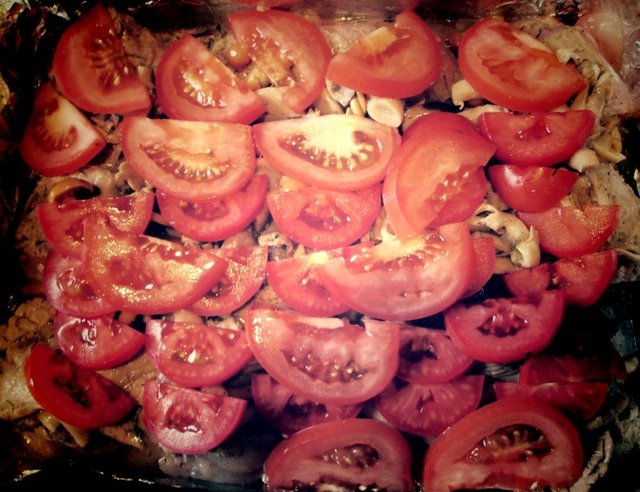 ---
And again covered with a layer of mayonnaise. And sprinkle with herbs, tomato and a layer of salt is not necessary. So tomatoes will give enough juice.
---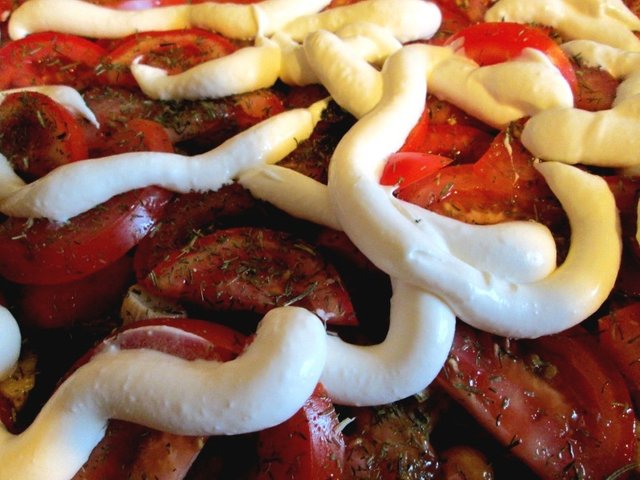 ---
Sprinkle all grated cheese. If you wish, along with the cheese you can grate 2-3 cloves of garlic, but it is for those who love the dishes in acute.
---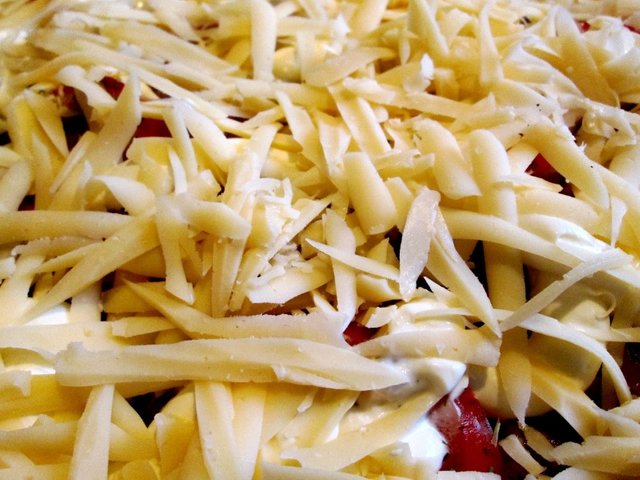 ---
Now put the chicken "under the coat" in the oven, preheated to 180-200 degrees, and bake for 20-25 minutes. You can leave the dish in the cooling oven for another 5 minutes for it to steep,then serve with your favourite side dish.
---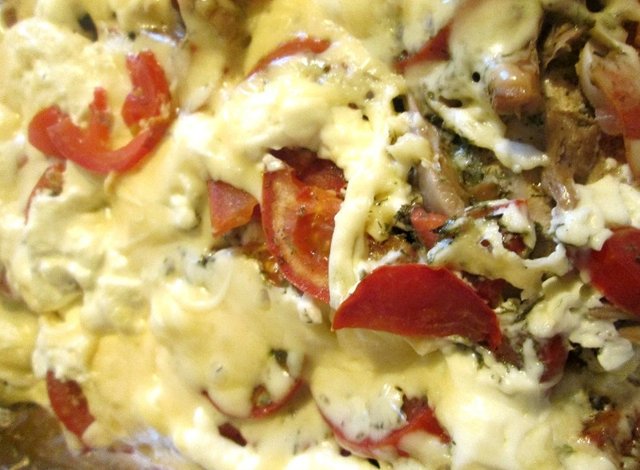 ---
Oven baked chicken breast with "under the coat" finish, and the divine aroma fills in our kitchen :)
Bon appetit!
---
Photos taken with Canon a1300
---
---