Delightful veggie patties!
Hello dear friends! I hope you'll enjoy this recipe as much as I did!
I can't let a whole week pass by without eating at least once one of those delicious patties. They are perfect! You can serve veggie patties with almost anything!
I usually serve them whit mushed potatoes, in a sandwich or along side a salad.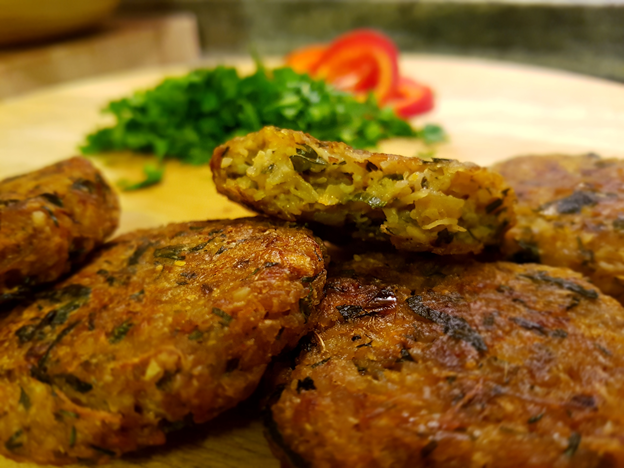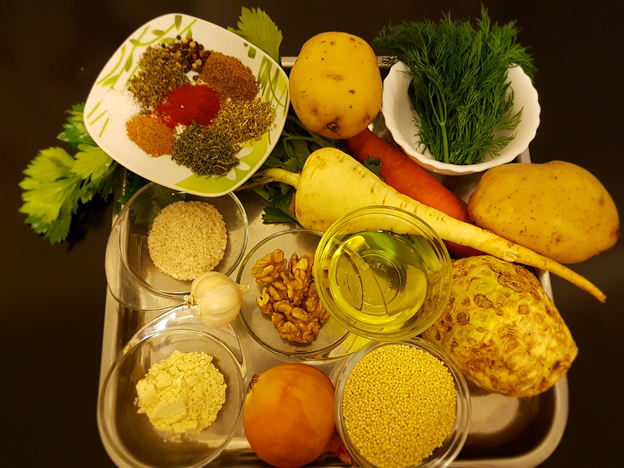 We'll need:
• 1 cup millet grain
• 1 tablespoon psyllium husks
• 1 tablespoon chickpea flour
• 2 tablespoon oil
• 1 tablespoon nuts
• 1 garlic bulb
• 1 big onion
• 1 carrot
• ½ celery root
• ½ parsnip
• 2 potatoes
• 1 bunch of dill
• 1 bunch of celery leaves
• 1 teaspoon of paprika
• 1 teaspoon of dried thyme
• 1 teaspoon of dried basil
• ½ teaspoon of dried oregano
• 1 teaspoon ground cumin
• ½ teaspoon ground nutmeg
• salt & pepper (according to your taste)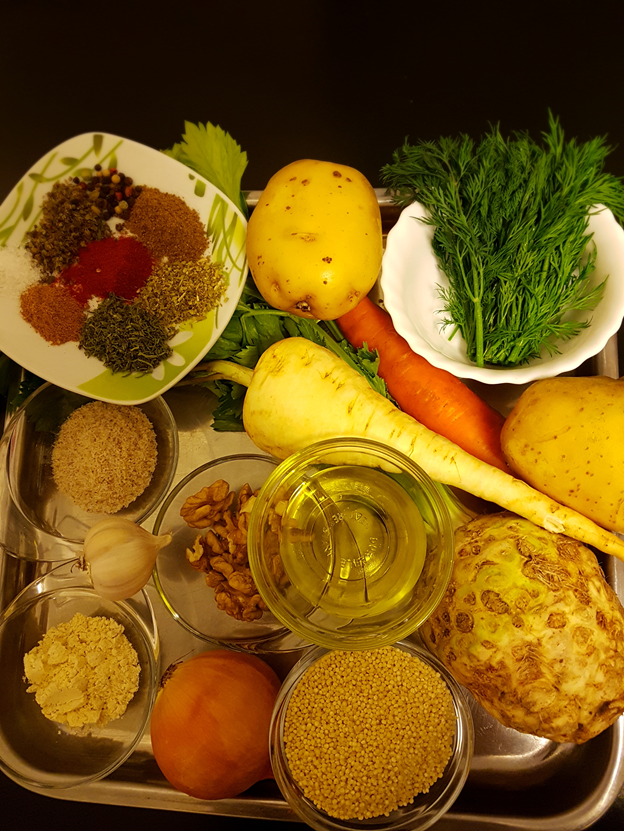 Let's begin by boiling the millet.
Cooking millets is as easy as cooking rice.
Wash the millet. (Use a sieve to drain the water)
For 1 measure of millet add 2 measures of water
Boil the millet for 20 minutes at medium heat.
At the same time we'll also boil the potatoes.
Boil them for only half of their normal cooking time.
If the potato is boiled for less time, it will be more sticky.
This will help us have a more elastic composition for our veggie patties.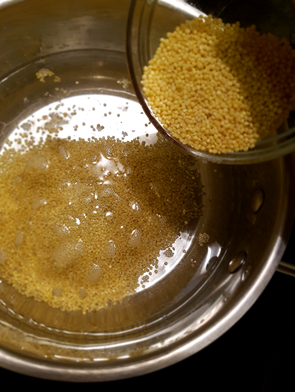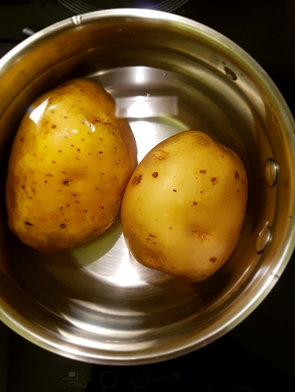 While the potatoes and millet are boiling we'll take care of the remaining vegetables.
Start by washing the vegetables, then use a vegetable peeler to remove the outer skin.
Now we'll scrape them. To obtain finely shred vegetables, push the vegetables through the smaller holes of your box grater.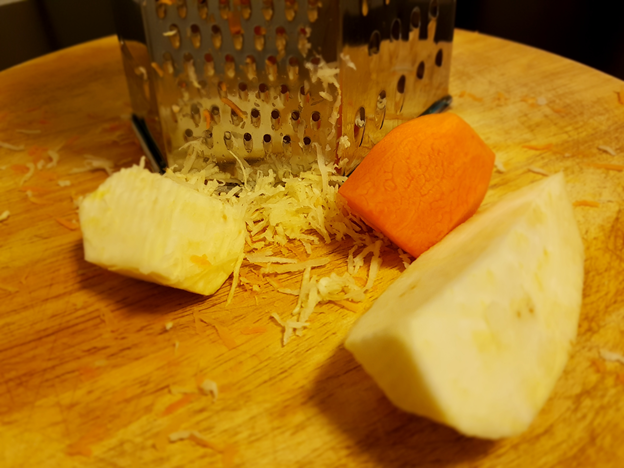 Put the nuts in a kitchen robot and mix until they crumble.
We'll repeat the process for our onion.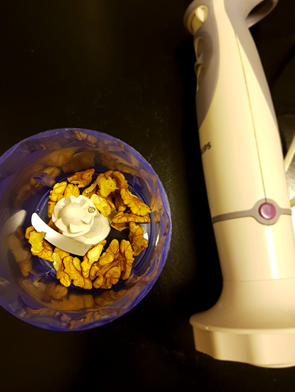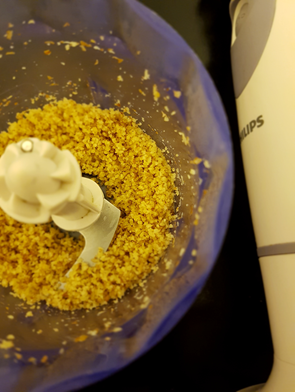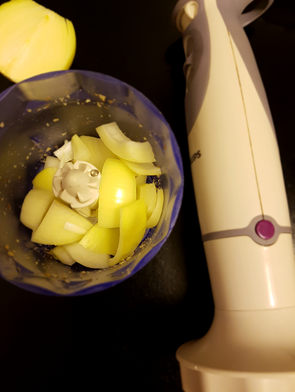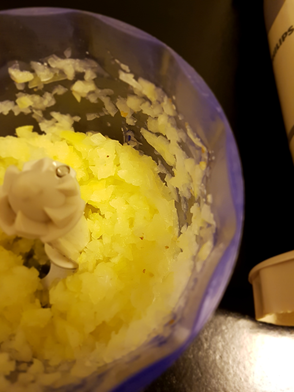 Cut the celery leaves and dill as small as possible.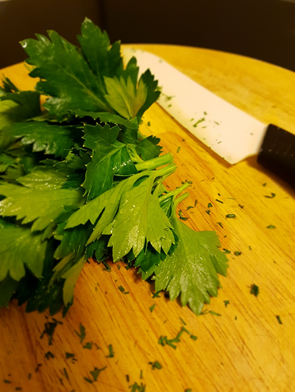 To peel of the garlic easily we'll place the cloves beneath a chef's knife and whack the knife with our other hand. This will help loosen up its peel. Now we can just use our hands to peel it off completely. After that we'll pass the cloves trough a garlic press.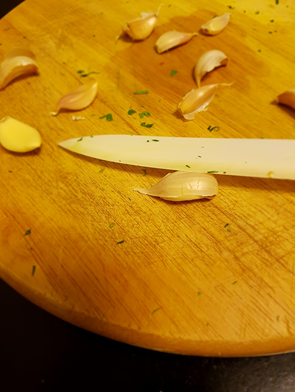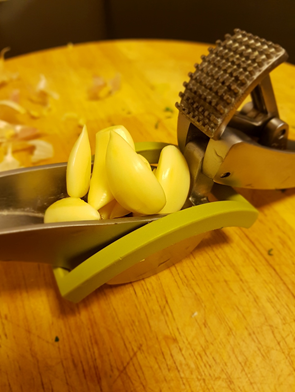 Our potatoes and millet are now boiled!
Let's drain the millet, make sure you drain it well. (Use a sieve to drain the water)
Then we'll drain the potatoes and leave them to cool off for a few minutes so that we can peel them without getting burnt. To help with the peeling process I've covered their pot to keep the steam inside.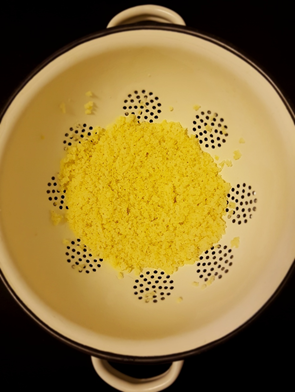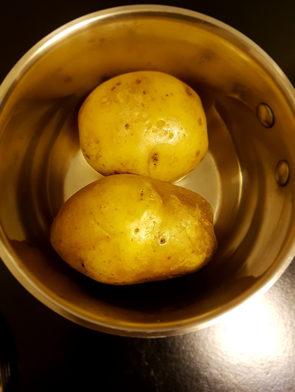 After peeling the potatoes we'll scrape them. You should notice that they're very sticky.
Mine got stuck to the box grater.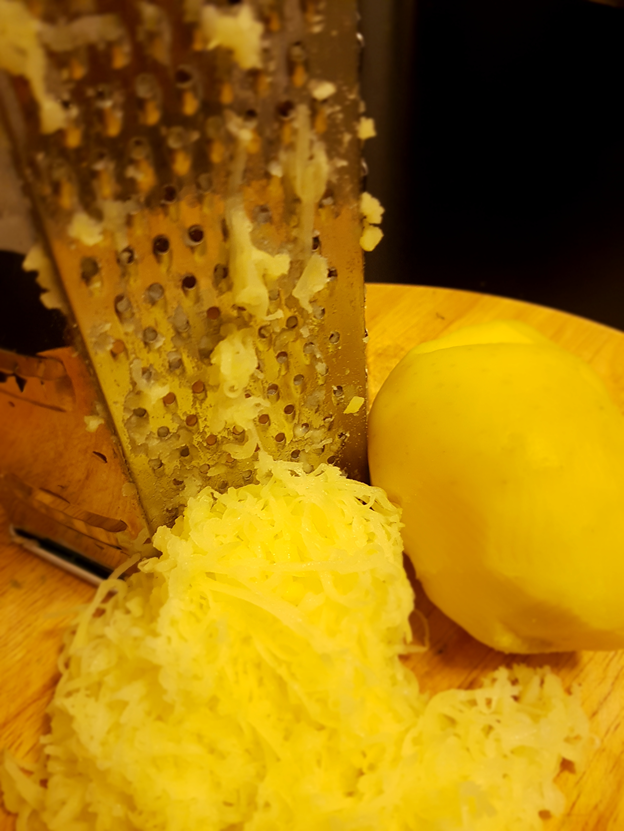 Put all the ingredients in a large bowl so we can start the preparation.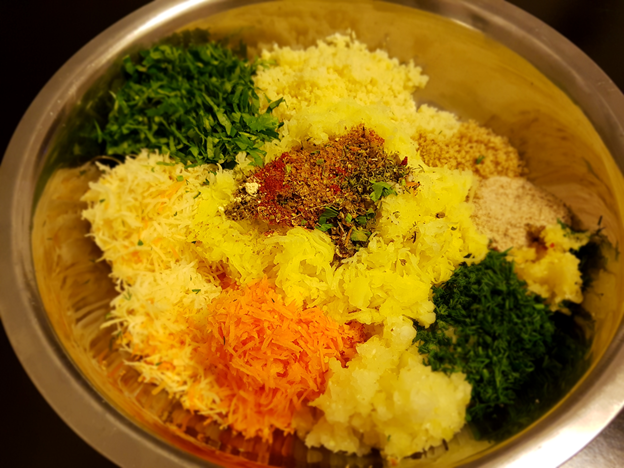 Pour over the ingredients one tablespoon of oil.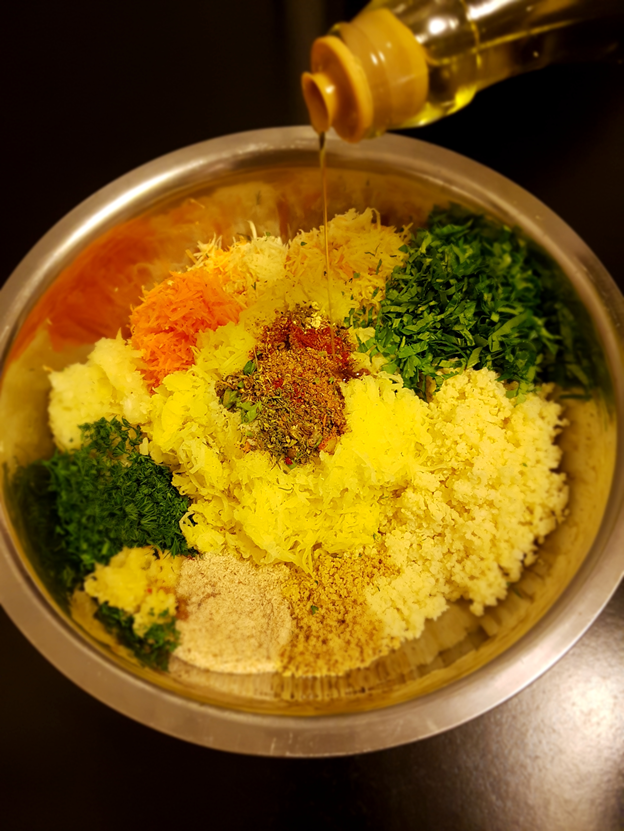 Now mix the vegetables with your hand or use a wooden spoon.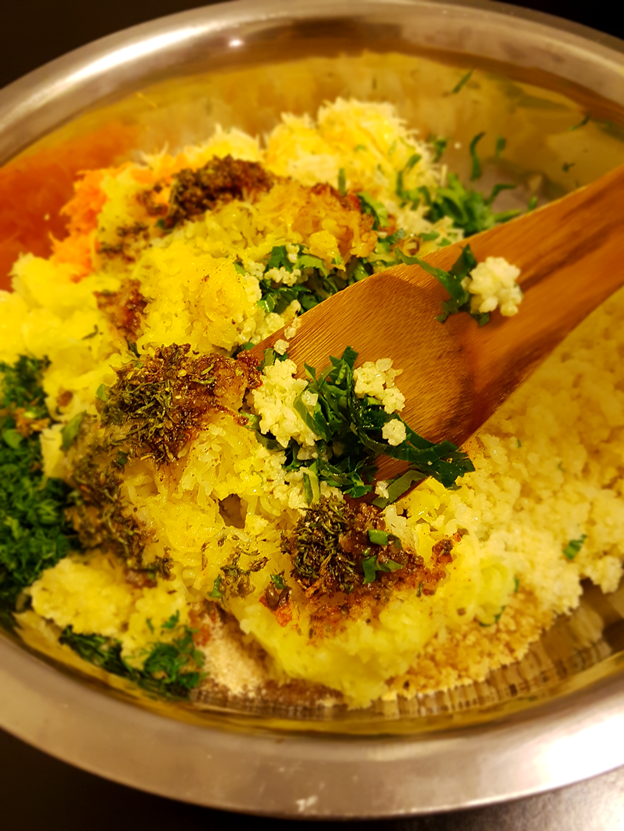 Here's how the vegetables should look after they have been well mixed.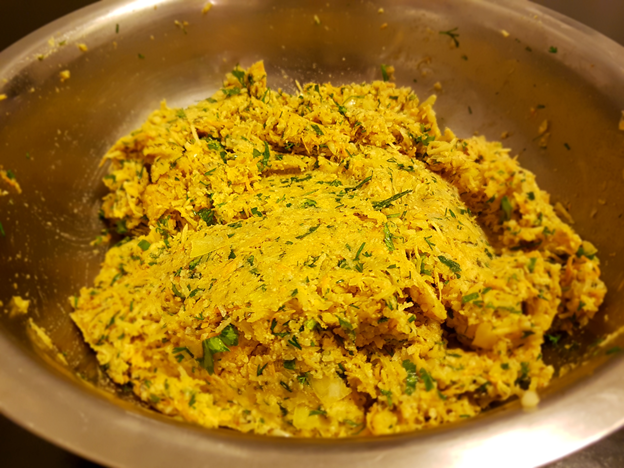 Let's prepare our baking tray by placing over it a baking sheet.
Moisten your hands with warm water to help maneuver the sticky composition.
Take a piece of the composition using a spoon, and places in your palm.
Now try to form a ball shape.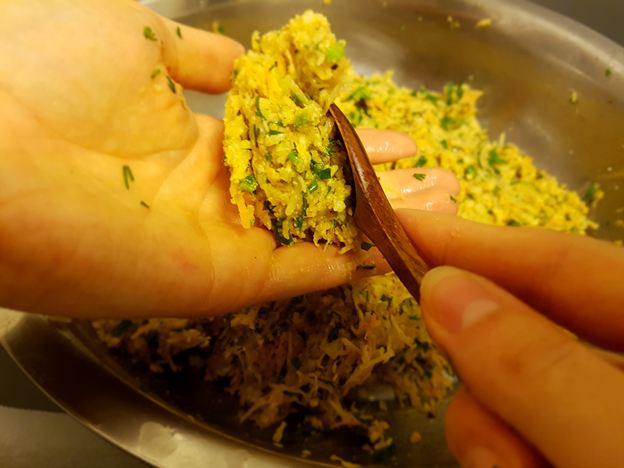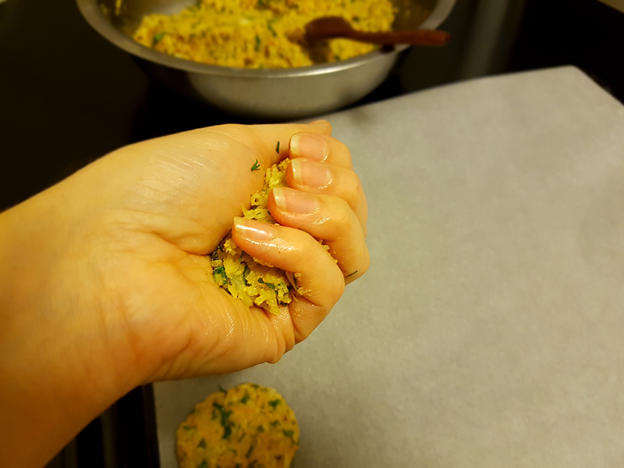 To increase the cooking surface, we'll flatten the ball easily between our hands.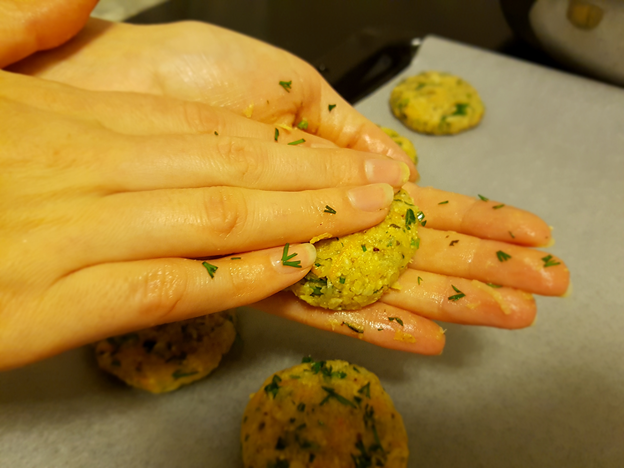 Just look at those wonderful vegetables patties. Can't wait to get them cooked :P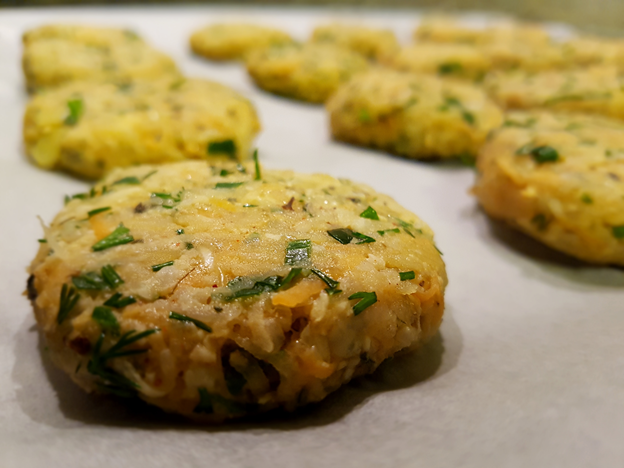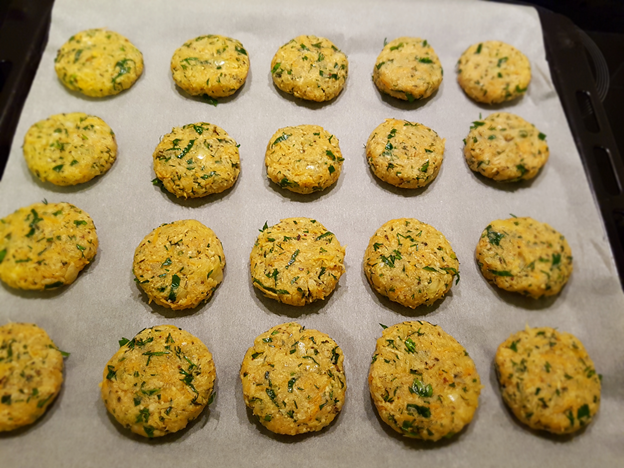 But first we have to help our patties get a nice crust.
With a silicon basting brush we'll spread some oil over the top of our patties.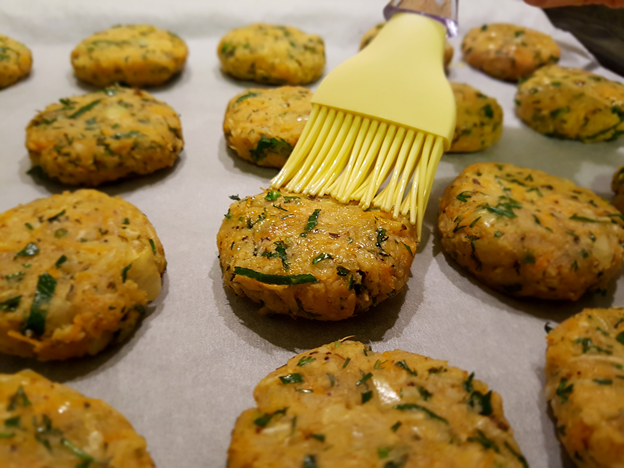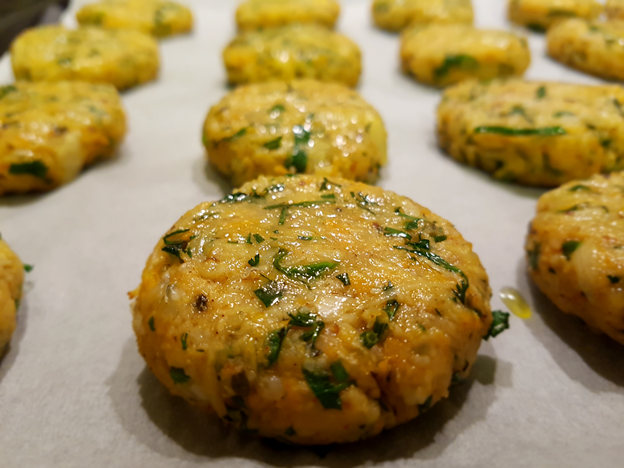 Yuuuummmm, sparkly!
Now we'll bake in the preheated oven for 15 minutes on each side at 180 ° C / 350 ° F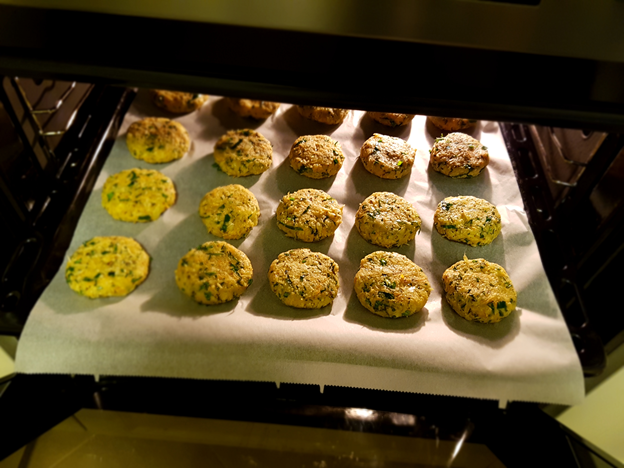 After 15 minutes we'll flip them over on the other side and leave them in the oven for another 15 minutes.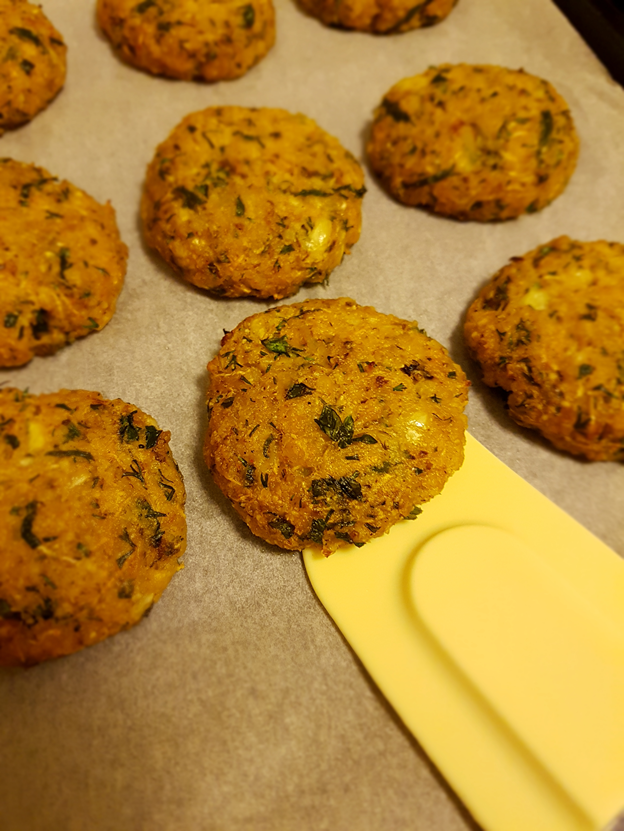 And they're ready! Here's how mine turned out.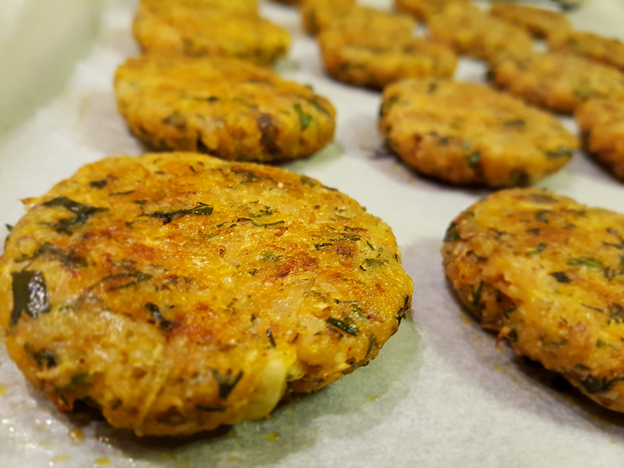 Check out how they look on the inside. Tasty! :D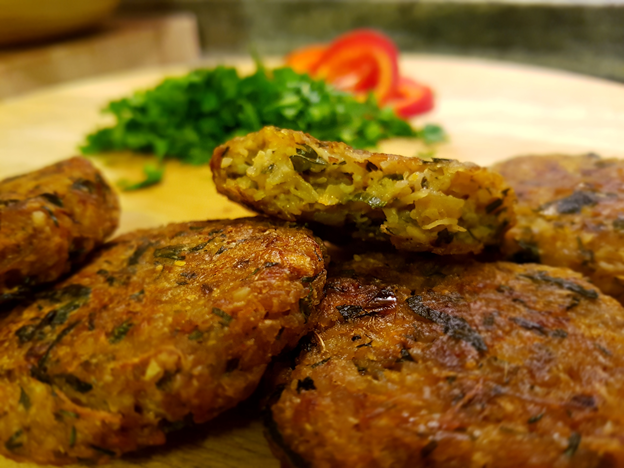 I hope you'll enjoy them! :P
They don't only look delicious, they also taste amazingly good and they are really light and healthy. You can eat them as a snack, pack a work sandwich with them, or have them as a main dish with some salad or another garnish.