STRAWBERRY VANILLA VEGAN CUPCAKES | 4TH OF JULY RECIPE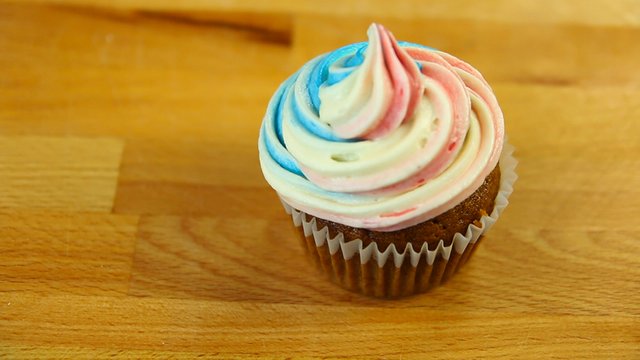 Today we are making a delicious and simple Strawberry Vanilla Vegan Cupcakes to celebrate summer and the 4th of July. I used strawberries freshly grown from my garden along with lime basil. The fresh ingredients take this Strawberry Vanilla Vegan Cupcakes to the next level.
I am going to be a lot more Vegan Cupcakes in the near future and need your help on finalizing the flavors. Let me know in the comments some of your favorite cupcake flavors that you'd love to see vegan.
Don't Forget to Upvote & Resteem so others can learn too. :)
If you have recipe you would like to see me make, let me know in the comments below. Let me know of what you think of this recipe on Instagram or Twitter (@vegetarianbaker).
<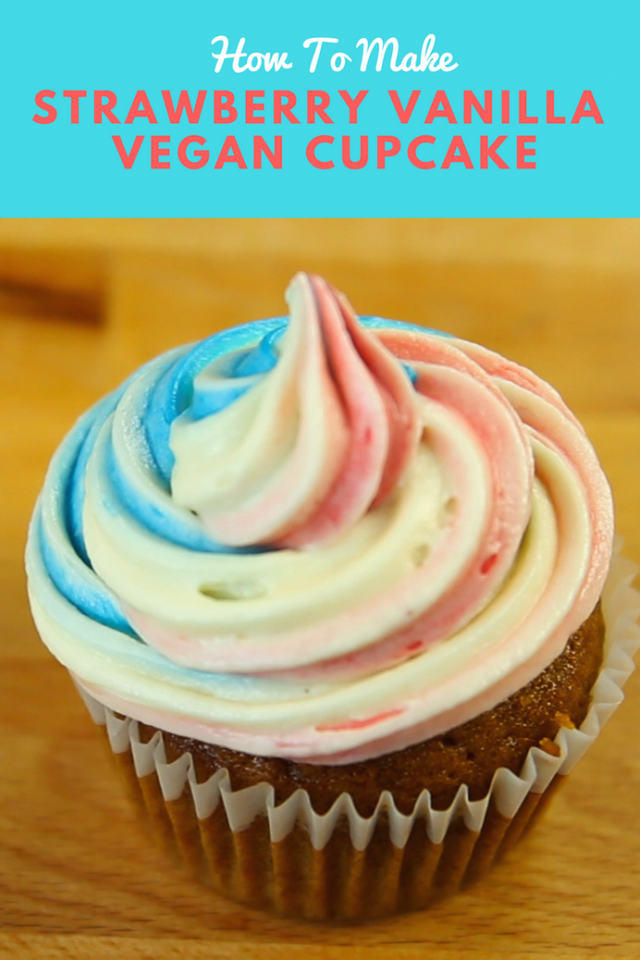 Ingredients:
For Cupcakes:
All Purpose Flour | 2 1/4 Cups
Coconut Sugar | 1 Cup
Sea Salt | 1 teaspoon
Baking Powder | 1 1/2 teaspoons
Baking Soda | 1/2 teaspoon
Almond Milk | 1 1/2 Cups
Agave | 1/3 Cup
Vegetable Oil | 1/2 Cup
Vanilla Extract | 1 Tablespoon
For Strawberry Filling:
Fresh Strawberries | 1 Pint
Agave | 1/4 Cup
Fresh Lime Basil or Lime Zest | 1 Tablespoon, Optional
For Icing:
Powdered Sugar | 3 Cups
Vegan Butter | 1/2 Cup
Almond Milk | 1 Tablespoon
Vanilla Extract | 1 Teaspoon
Food Coloring of Your Choosing
Directions:
For Cupcakes:
Preheat oven to 350*F and fill your cupcake tray with cupcake liners.
Sift flour, coconut sugar, sea salt, baking powder, and baking soda in a medium sized bowl. Set aside.
In separate bowl, mix together almond milk, agave, vegetable oil, and vanilla.
Add the wet ingredients to the dry ingredients. Fold together until just combined.
Scoop the cupcake batter into the lined cupcake tray till they are 2/3 filled.
Place into preheated oven and bake for 20-22 minutes. Test with toothpick to determine doneness.
Allow to cool completely before icing.
For Strawberry Filling:
Coarsely chop the strawberries and add them to a medium sized sauce pan. If your using the lime basil or lime zest, add that to the pan as well.
Add agave and cook on medium heat stirring occasionally.
Allow to simmer for 3 minutes. Remove from heat and allow to cool.
For Icing:
Beat vegan butter in a mixer with a the paddle attachment until smooth.
Add powdered sugar, vanilla extract, and almond milk. Beat until just combined.
Switch to a whisk attachment and whip for 2 minutes.
Color accordingly and ice the cooled cupcake.
Assembly of the Cupcake:
Cut a dome out of the top of the cooled cupcake. Add your strawberry filling. Place the dome back on. Should look like a triangle on top of the cupcake.
Place icing into a piping bag with star tip. Ice the the cupcake.
Enjoy.
A few of My Last Recipes:
Homemade Kahlua
Almond Milk
Almond Butter
Vegan BBQ Sauce
Vegan Baked Doughnuts
Tropical Bliss Green Smoothie
Strawberry Banana Smoothie
---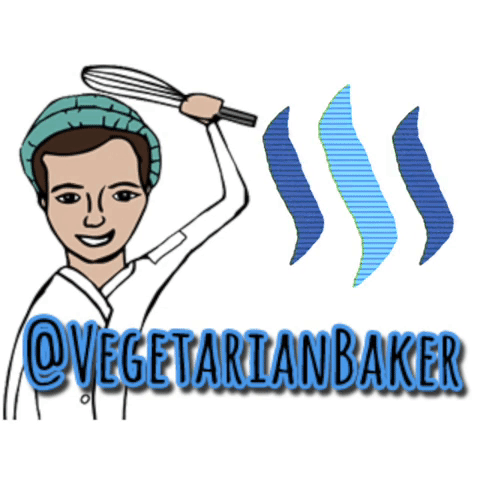 Follow, Upvote, & Resteem!
@vegetarianbaker