Apple Pie Oatmeal | Vegan
Are you having a cold and rainy day there where you live today? Consider this hearty and healthy breakfast...
It's got them fibers, healthy carbs, fruit sugars and cinnamon which helps with many functions in the body. You cannot go wrong! This is a high carb, low fat meal.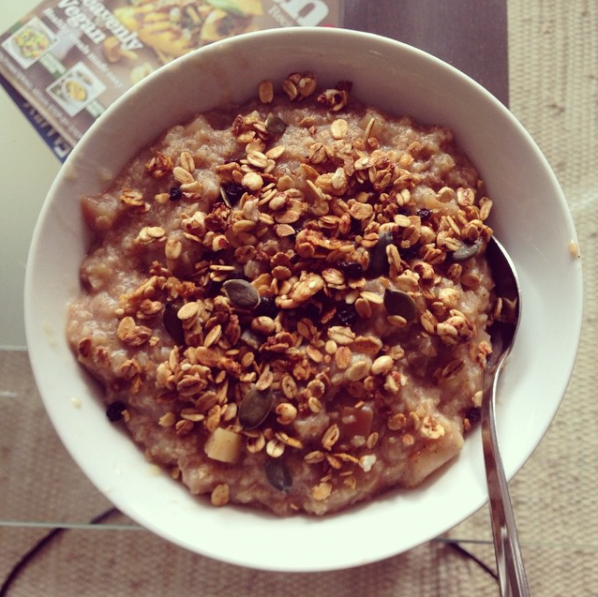 Apple Pie Oatmeal
Serves 2
2 small apples, chopped
2 medium bananas, mashed
1/2 cup oats
1 tbsp brown sugar
1 tsp cinnamon
1 cup of water
1/4 cup of muesli (optional)
saucepan
wooden spoon
Chop the apples into small cubes.
Add water and apples to saucepan on a high heat and wait for water to reach boiling point.
Add the sugar and cinnamon to the mixture.
Cover the sauce pan and let the apples soften.
Mash the bananas.
Add them to the apple mixture and stir.
Add oats and a little water, cover and let it cook for a few minutes.
Pour into serving bowl, let it sit for 5 minutes, top with muesli or any toppings and enjoy!


Animated Banner Created By @zord189