Tumis Tuna Fish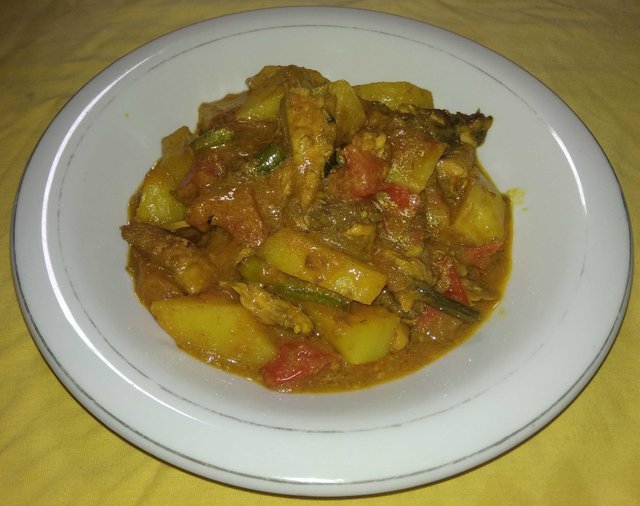 The recipe I want to share today is how to cook Tumis Tuna Fish.
The cuisine is very simple, but it tastes very delicious and suitable to be a side dish. You want to try it, this is the recipe.
The ingredients
2 tuna fish
3 pieces of potatoes
500 ml of coconut milk
3 green chilli cut into pieces
1 piece of tomato cut to taste
5 curry leaves
1 stem of lemongrass
2 cloves of red onion sliced
Softened seasoning
6 cloves of red onion
2 cloves of garlic
5 cayenne pepper
4 red peppers
1 cm ginger
1 cm turmeric
4 sunti acid
1 teaspoon of cilantro
How
Clean the fish, add salt and lemon to taste.
Then boil the fish until cooked and drain.
After the cold suir fish according to taste.
Peel the potatoes and cut to taste.
Prepare the skillet, add enough oil.
After the heat put onion, curry leaves and lemongrass, wait until fragrant and enter the spices that have been mashed.
Stir briefly, put the fish, potatoes and green chillies.
Stir briefly, put the coconut milk and tomatoes.
While stirring add salt to taste, wait until cooked.
Done.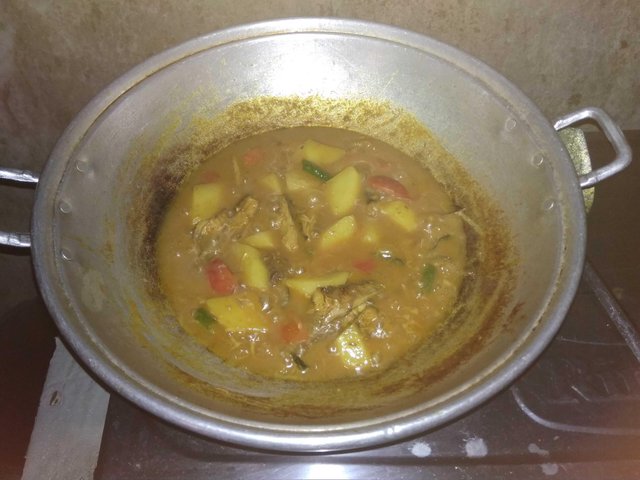 Tumis Tuna Fish is ready to be served.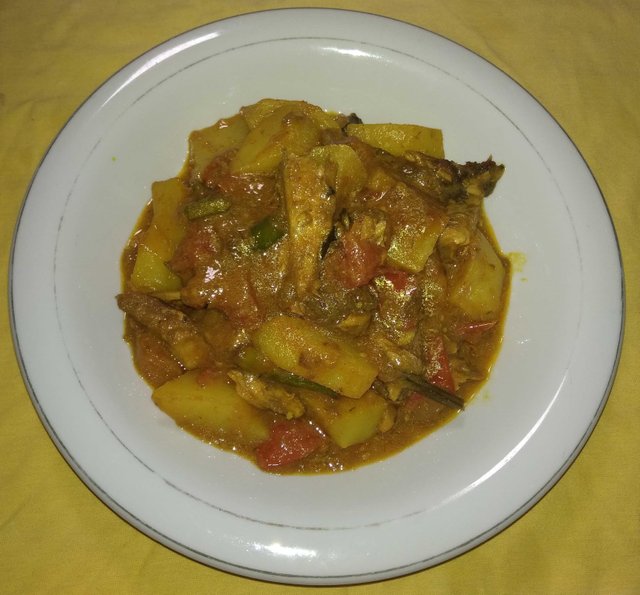 GOOD LUCK.
SALAM COMMUNITY STEEMIT INDONESIA.