'ISKRAMBOL'
Hello fellow Steemians! Hope you are all having a great time . . Today I wanted to share this Filipino cold dessert, We call it here ISKRAMBOL , or icecramble , it's made of shaved ice with evaporated milk and sugar plus! Differrnt toppings powdered milk , marshmallows , colored sprinkles , choco syrup .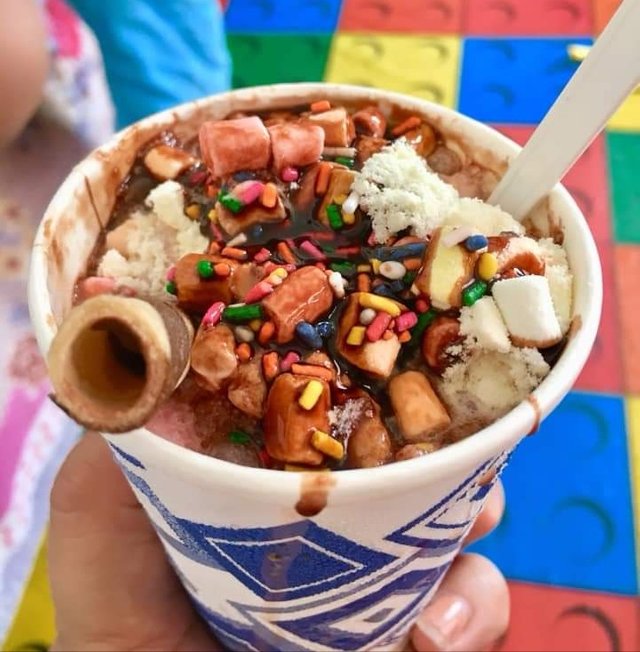 This one we have also has a choco stick or stik-o . it's very delish for sweet tooth , and also refreshing since it's cold. Normally you can buy it from ₱5 to ₱10 only . Some may want more for higher cost of course.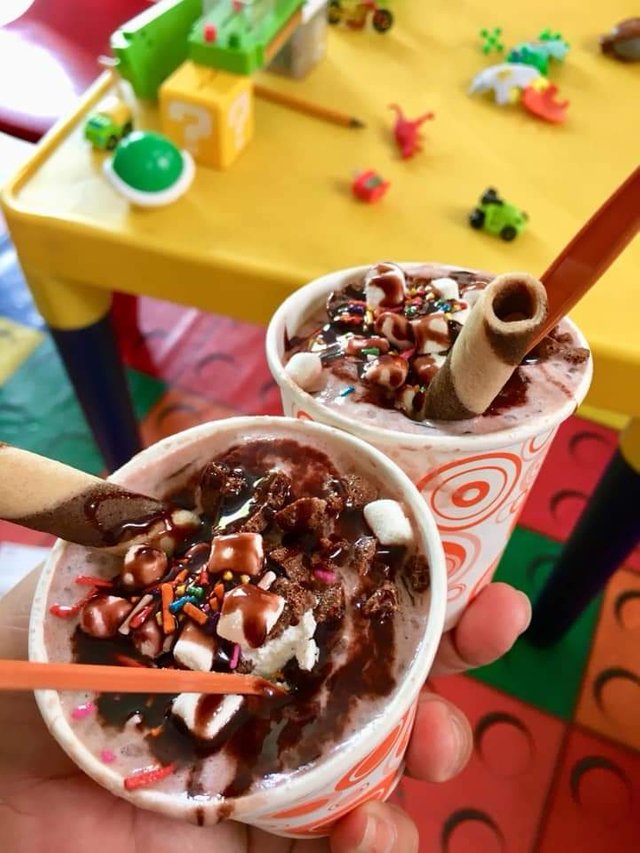 The minis girls enjoyed it as well as myself , we've been waiting for ice cream vendor but he was absent today ,so we had iskrambol instead.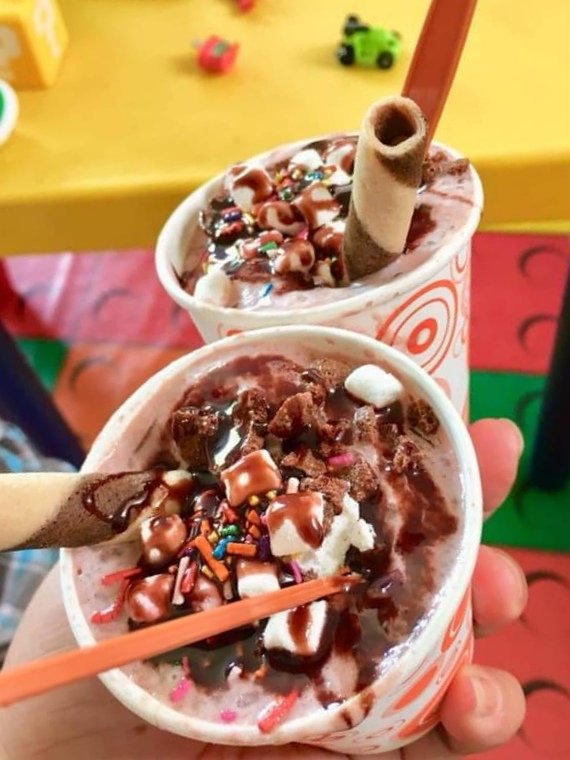 much love,