Rischart Fraunhoferstraße: A complicated name for a simple and cute bakery
Yes, that's the name of the place: Rischart Fraunhoferstraße. Can you even say it out loud? I know I can't.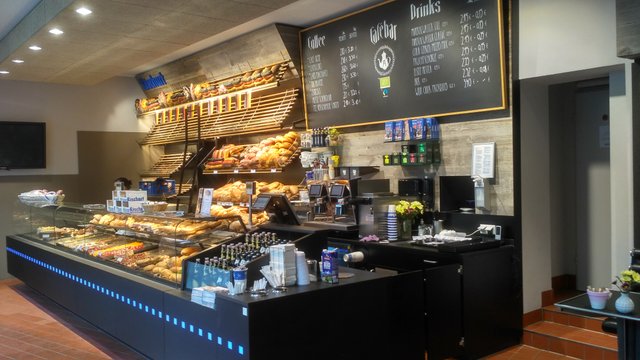 Perfect Little Bakery
I've been here by chance, I was walking around looking for a snack... and this bakery grabbed my eye, even if its name can scare away the devil itself.
The clerk was attencious and smiley, while I took my time and picked an apple pie to eat.
The bakery is located right across a tram station, so you can enjoy the locals minding their own affairs - as you comfortably eat and drink.
While I was choosing what to eat, a few locals entered and asked for a few pies to wrap up and go. This is usually a good sign, so I took their unsaid advice and went for a delicious apple pie.
The ambient is cool and relaxed and there are hundreds of choices to eat. It's a bit overwhelming, really. So many choices, such a little stomach. 😂
If you're in the neighbourhood, give it a try.
---
| | |
| --- | --- |
| Camera | Xiaomi Redmi 3 |
| Location | Munich - Germany |
---
This is my entry for the #foodphotography category in the photography contest by @juliank
@trincowski signing out.