Footbags from a different world: 42Twist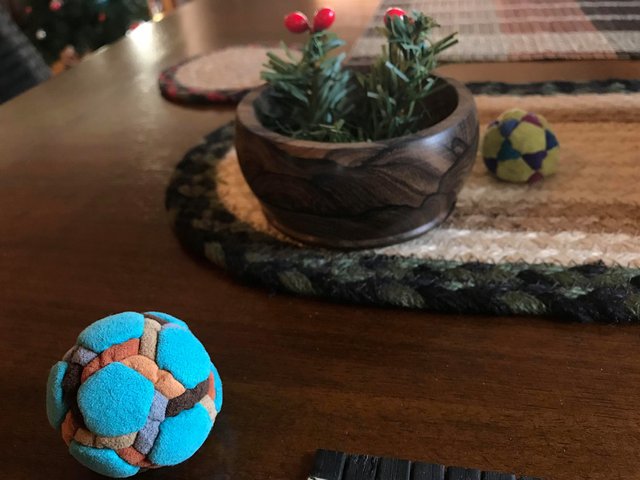 A few months ago I met Dean Anderson, a footbagger out of Australia who is also sewing together some cool designs. We connected online and agreed to a trade: I would send him one of my Morning Stars and he would send me one a 42Twist. Well, I got the bag in the mail last week and it's killer!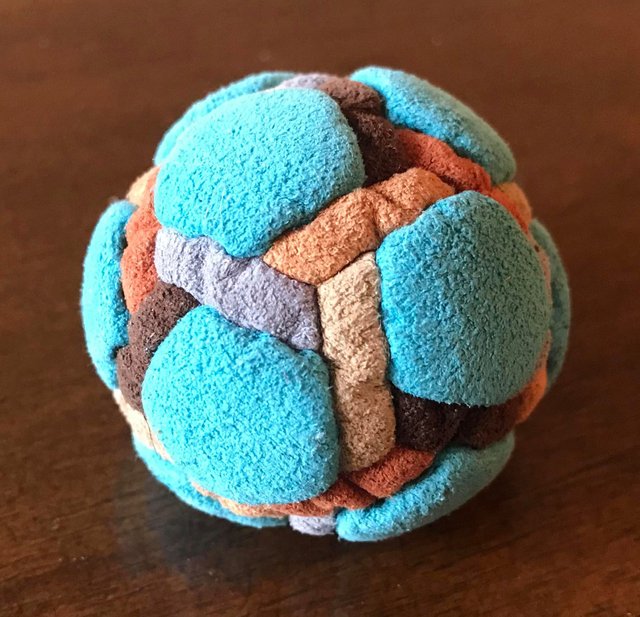 The 42Twist is a very unusual design. It's a 42-panel with 12 pentagons that have been spread apart with a border of parallelograms between. Each thin parallelogram extends beyond the edge of its neighbor pentagon and meets two more to form a triangle. It's a great look.
Dean clearly understands how to design using both simplicity and an eye for detail. The blue he chose here for the pentagons makes the surrounding border panels really pop and I love their more subdued, neutral colors. It looks like the parallelograms are cut on the same 72-degree angle of the pentagons, which is why the whole design works.
I'm really tickled to have one of these! Of all the footbags I've ever made and seen, I think the 42Twist is in the top tier in every way: color, design, and function. Good on ya, mate!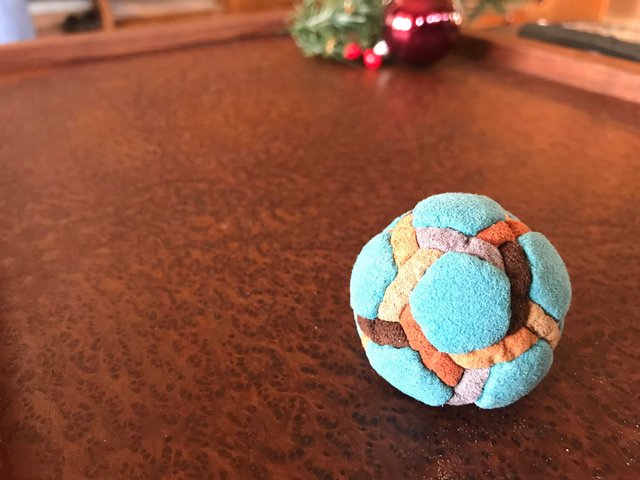 Thanks for reading! All images above are original photographs
taken by @hanedane or @geke and depict footbags designed
and sewn exclusively by Hane Dane Craft.
Please follow @hanedane
for more on the art & craft of footbag.