Footbags from a different world: "Bud"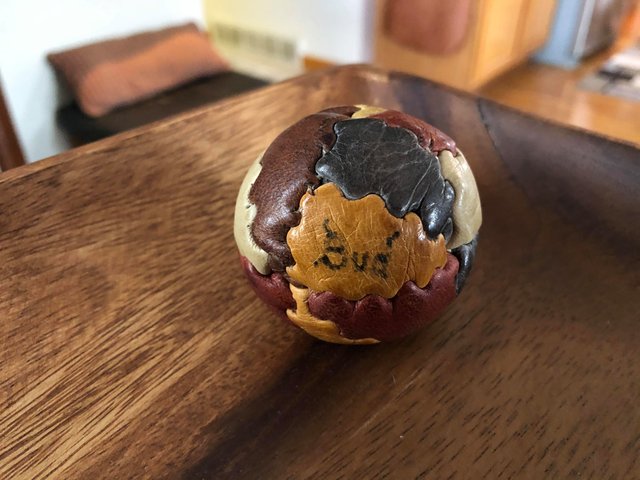 Check out this ancient footbag! It was made in the 1980s by an old friend who went by "Bud" and you can see his signature on one of the panels.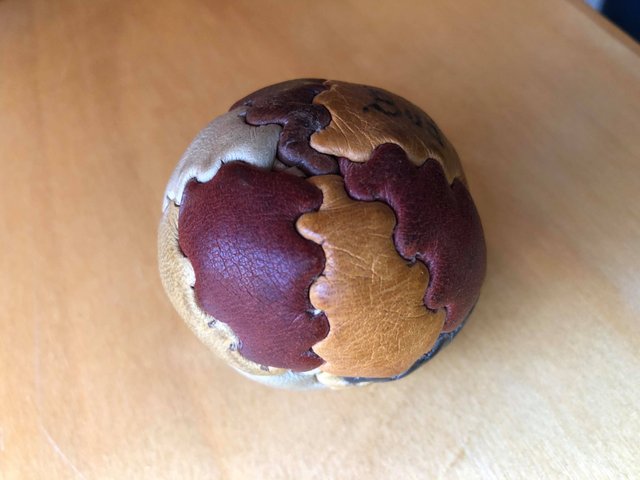 While this is probably the worst design and stitchwork I've ever seen on a footbag, it made the cut as a unique "footbag from a different world" because of how unusual this design and sewing are. It's composed of 16 leather panels that look to be in a random pattern but on closer look, there is a method to the madness. Why leather? Back then there was no artificial suede on the market that we use for most freestyle bags today.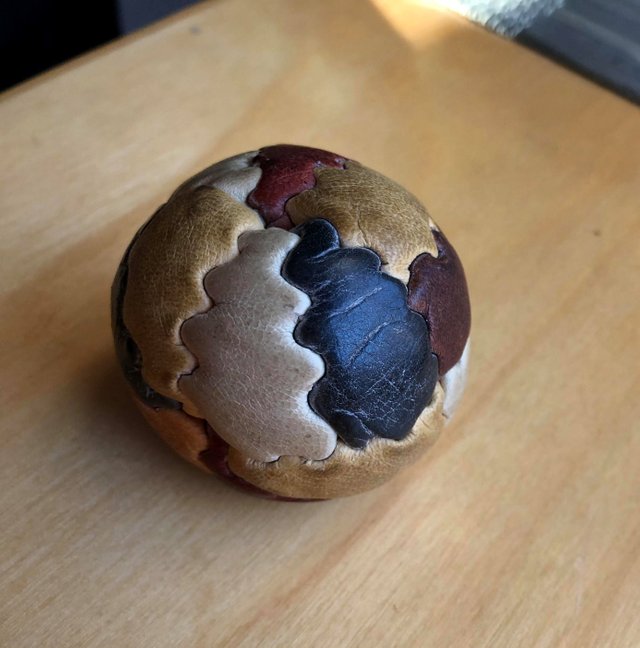 I didn't ever kick with this bag because it's packed with too much fill - almost like a net bag. It wouldn't stall well at all and would be terrible for freestyle. Still, it's an attractive bag in its own way and the colors are striking.

Thanks for reading! All images above are original photographs
taken by @hanedane or @geke and depict footbags designed
and sewn exclusively by Hane Dane Craft.
Please follow @hanedane
for more on the art & craft of footbag.