Footbags from a different world: Dave Leberknight's bag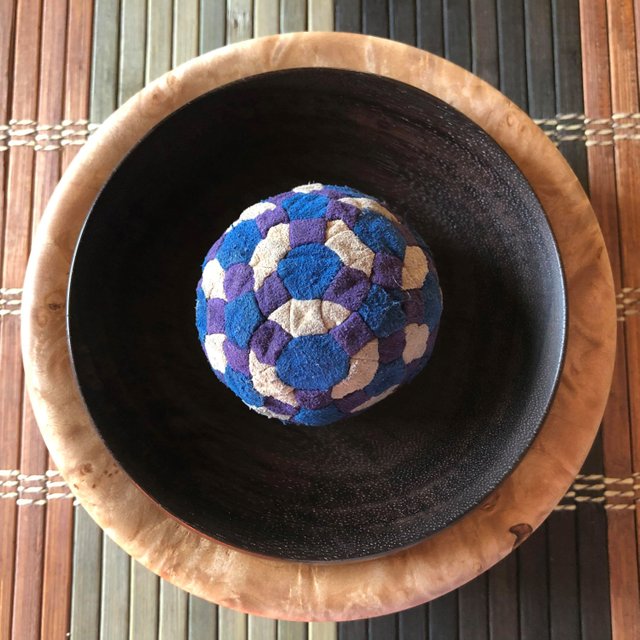 This footbag was made many years ago by an old friend, David Leberknight; I used to kick with him and some other guys a lot in Denver's Washington Park. Good old days.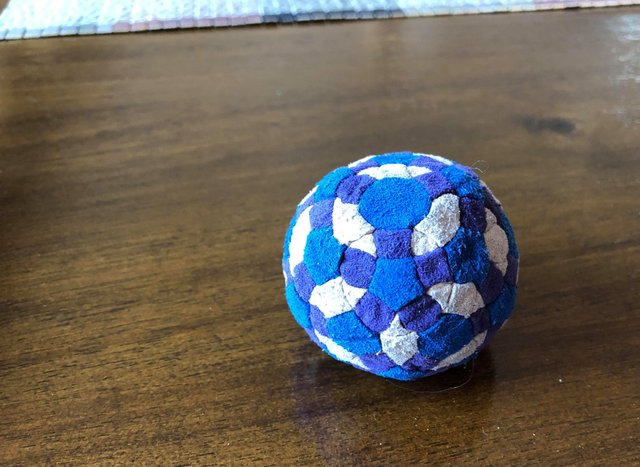 This is another rare design that utilizes four shapes to create a sphere. It contains a total of 182 panels: 12 pentagons, 20 hexagons, 60 squares, and 90 triangles. Due to the large number of panels, the size of each is so small that a special sewing technique had to be created. It's impossible to sew down the sides of panels this small, so only the corners were stitched together. That makes it very difficult to close up a bag like this!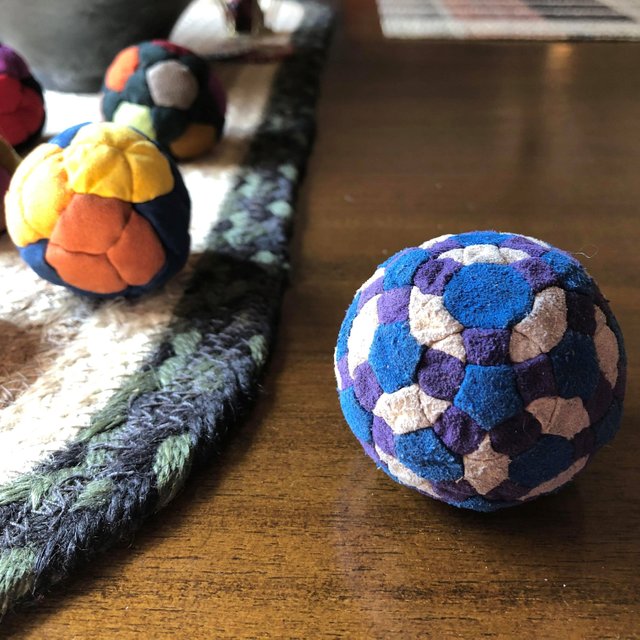 Thanks for reading! All images above are original photographs
taken by @hanedane or @geke and depict footbags designed
and sewn exclusively by Hane Dane Craft.
Please follow @hanedane
for more on the art & craft of footbag.