Footbags from a different world: Diamond Back2Back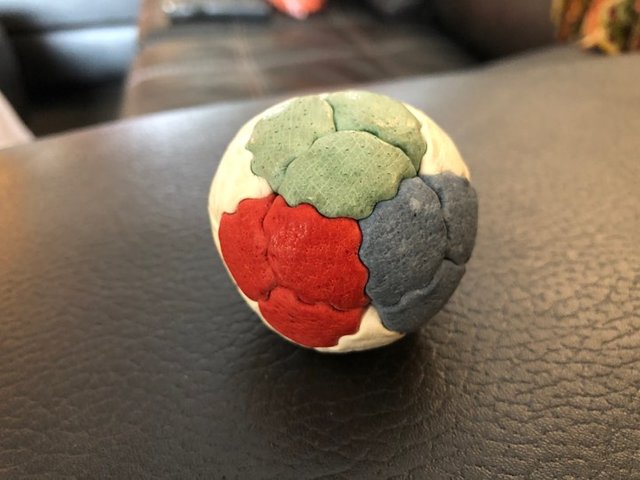 I made this particular bag years back out of pigskin but I'm using this same design right now on a new footbag with a rearrangement of the colors. Unlike a typical 32-panel, this design uses only 30 panels and each one is diamond-shaped. Because each diamond butts up to four others, the bag is called the Diamond Back2Back.
The color design on this one contains two clusters of red/green/blue with each cluster on opposite sides of the bag separated by a white band. Steph is holding it below with a finger in the center of both clusters: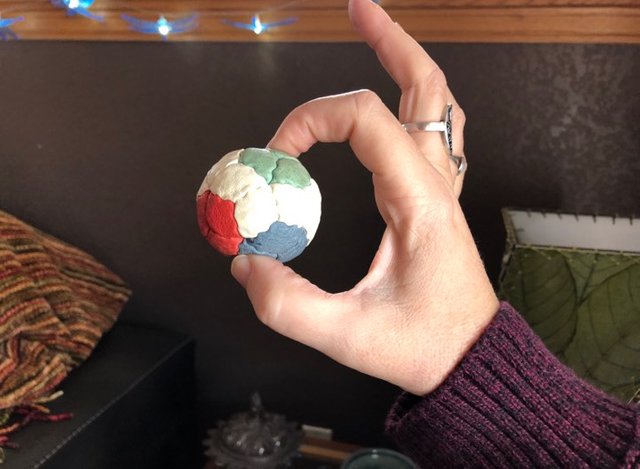 When I sewed this bag together, there was no ultrasuede, only pigskin, but it does give the bag a nice look.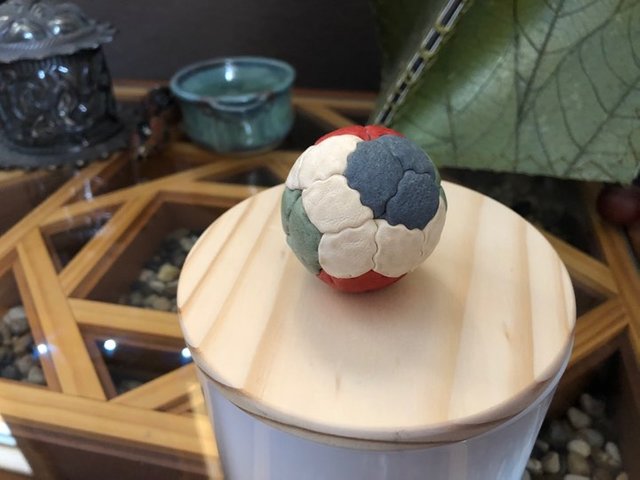 Thanks for reading! All images above are original photographs
taken by @hanedane or @geke and depict footbags designed
and sewn exclusively by Hane Dane Craft.
Please follow @hanedane
for more on the art & craft of footbag.