Footbags from a different world: Grid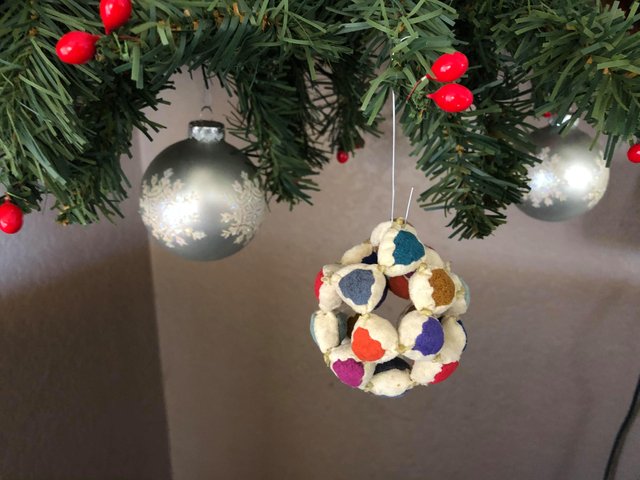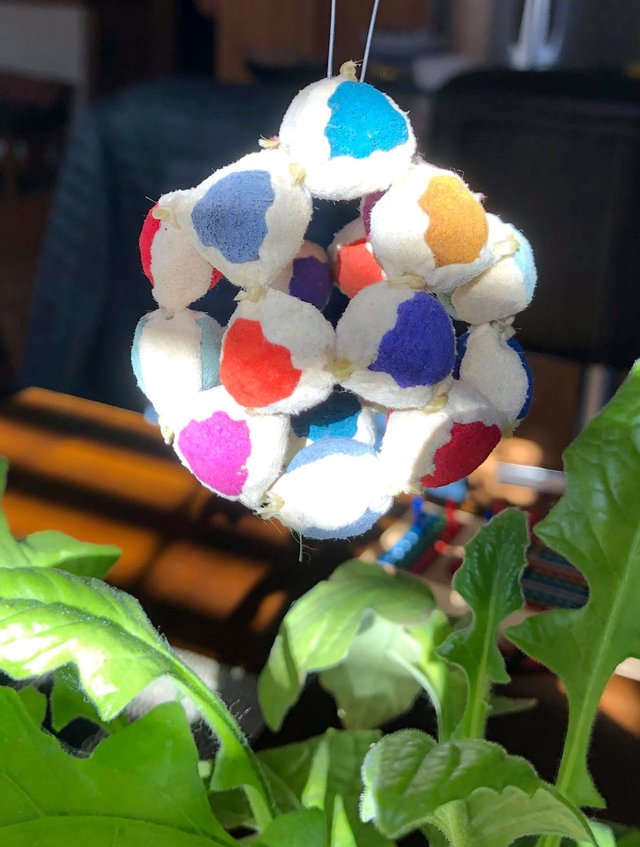 The Grid is an unusual design... maybe more unusual than functional for a footbag. It's got 60 panels with 20 triangular pouches held together with three well-placed stitches. Each little pouch consists of three panels sewn together and filled with a small amount of plastic granulate.
This is a bag that stalls before it even lands; it's pretty much always in a state of collapse. So it's far from a great kicking footbag, though it makes a great Christmas tree ornament!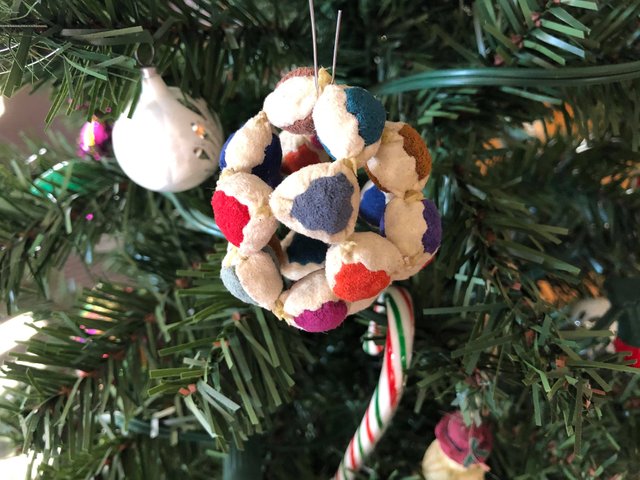 Thanks for reading! All images above are original photographs
taken by @hanedane or @geke and depict footbags designed
and sewn exclusively by Hane Dane Craft.
Please follow @hanedane
for more on the art & craft of footbag.