Footbags from a different world: Octabag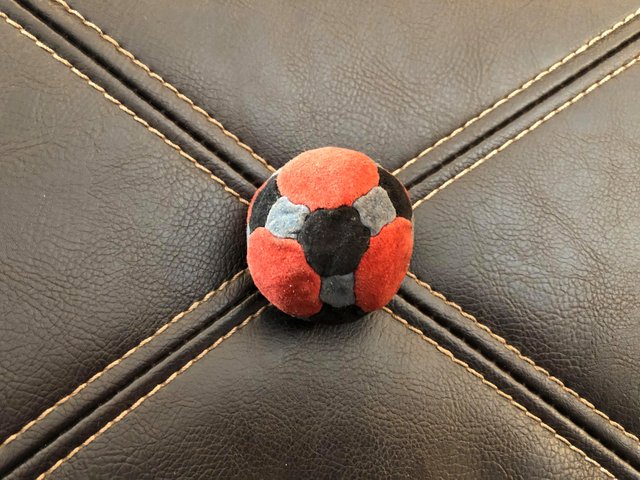 This 26-panel design is made out of pigskin and contains 6 red octagons, 8 black hexagons, and 12 gray squares. It qualifies as a unique footbag, but only just. What makes this bag rare is the inclusion of the octagons, an unusual shape to use in constructing a sphere.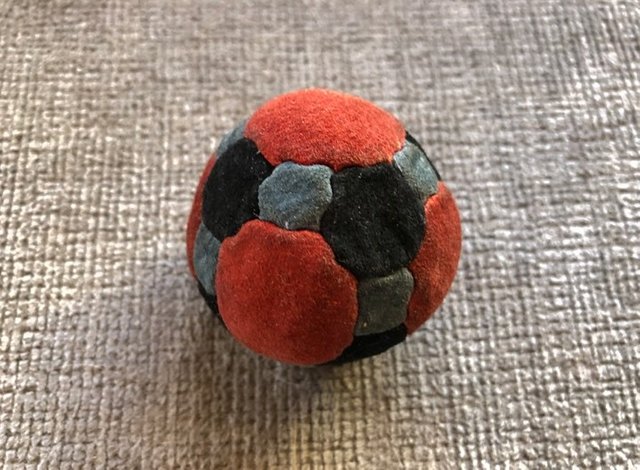 The octagon panels have to be larger to accommodate all eight sides, but these larger panels give the footbag an uneven surface. These larger panels stretch over time and tend to protrude or dimple in. However, this is really only a problem when using pigskin, as it can be more stretchy. Ultra-suede uses synthetic fibers that don't stretch. I don't consider this a great spherical footbag design, but it's interesting to look at.

Thanks for reading! All images above are original photographs
taken by @hanedane or @geke and depict footbags designed
and sewn exclusively by Hane Dane Craft.
Please follow @hanedane
for more on the art & craft of footbag.