Footbags from a different world: Shock Absorber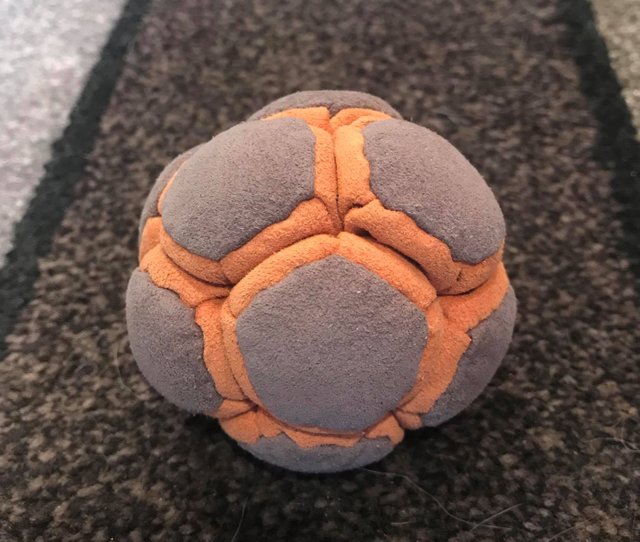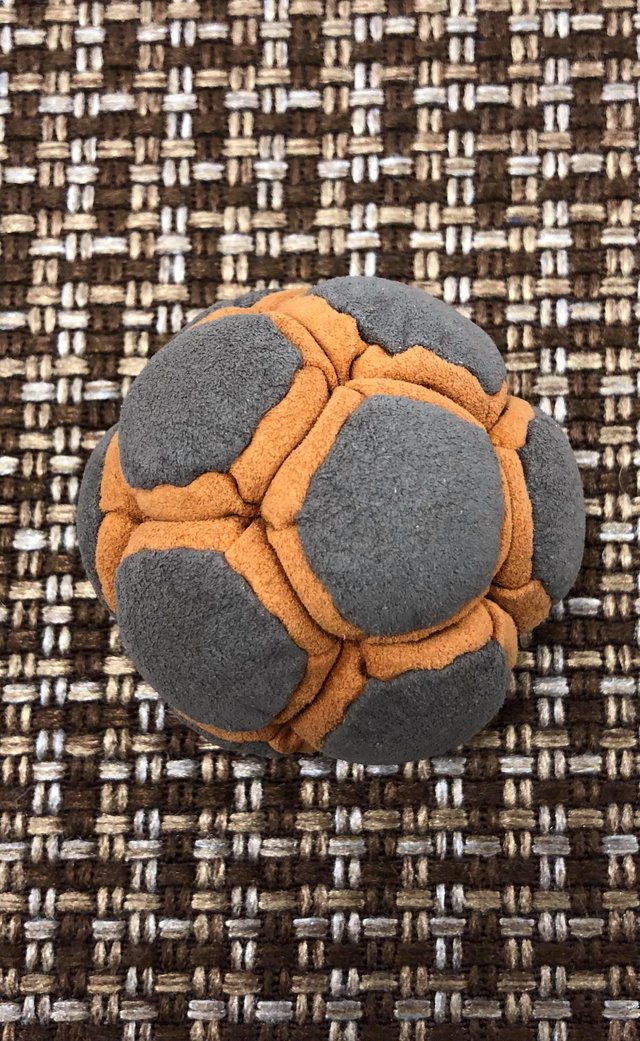 The Shock Absorber is an interesting bag design that hides a secret: its center is hollow! The only fill used in the bag is held inside the 12 three-dimensional pentagons making up the outer shell. Each exterior pentagon ends up being a small bag of its own, and all 12 are sewn together to form the overall footbag with 36 panels total.
It's a little larger than most of my other footbag designs and it makes a great kicking bag: because of its hollow center, it absorbs the shock of each kick. And the fall colors on this one are great for this time of year!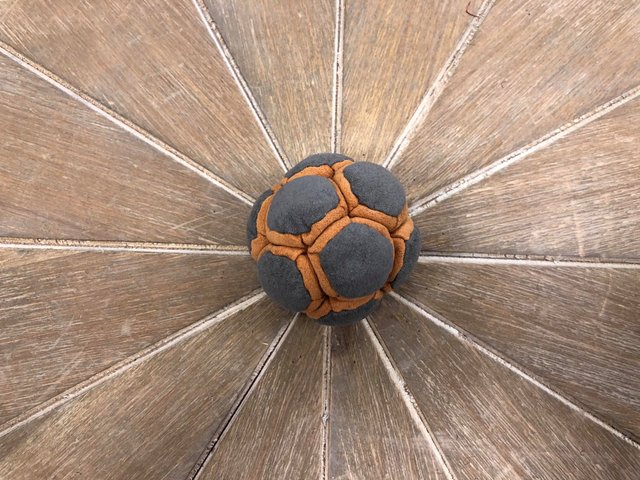 Thanks for reading! All images above are original photographs
taken by @hanedane or @geke and depict footbags designed
and sewn exclusively by Hane Dane Craft.
Please follow @hanedane
for more on the art & craft of footbag.