Footbags from a different world: Sunburst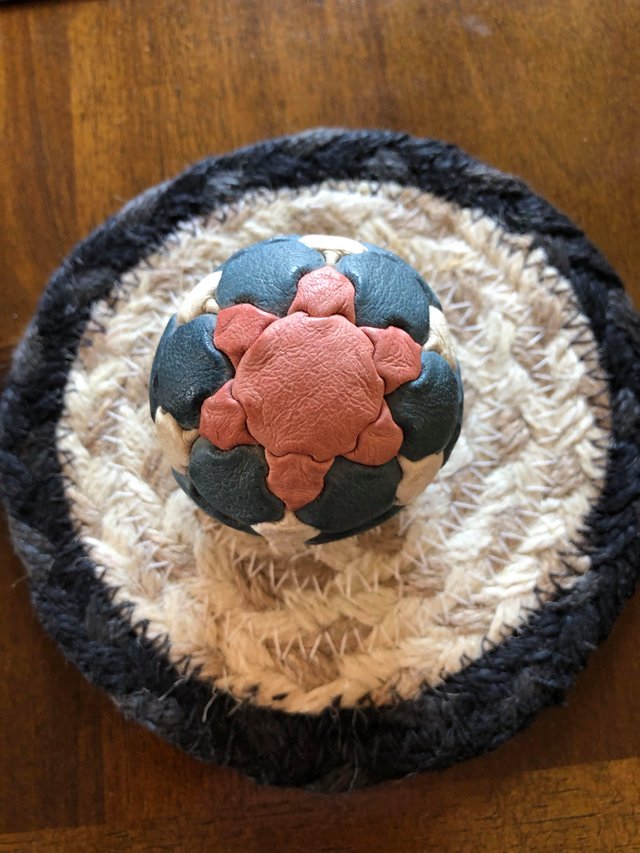 The Sunburst is an incredibly unique design: it's made up of 44 panels, sporting four different shapes and two six-pointed stars! Those four shapes are the following: 8 hexagons, 12 pentagons, 12 triangles, and 12 diamonds. I've only sewn one or two other footbags in my entire career that utilized four shapes. Crazy!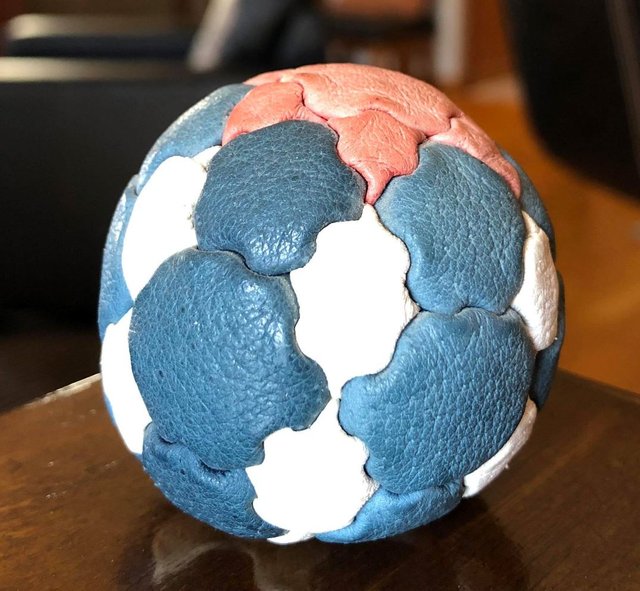 This bag is actually utilizing an asymmetrical design. On one end is a red sunburst, on the other is a white one. Its asymmetric is the reason I haven't made more of these - symmetrical designs are more pleasing to me because they create a perfect sphere. However, the Sunburst is incredibly round, considering its asymmetry.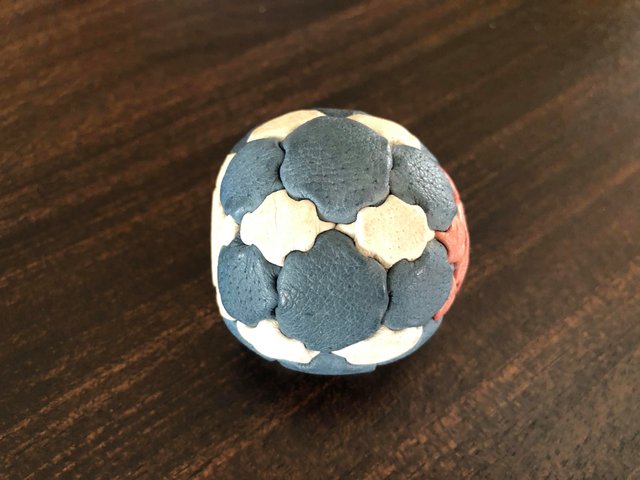 The panels are pig skin and filled with plastic granulate. It's not a good style bag, but would be fine for plain, old circle kicking.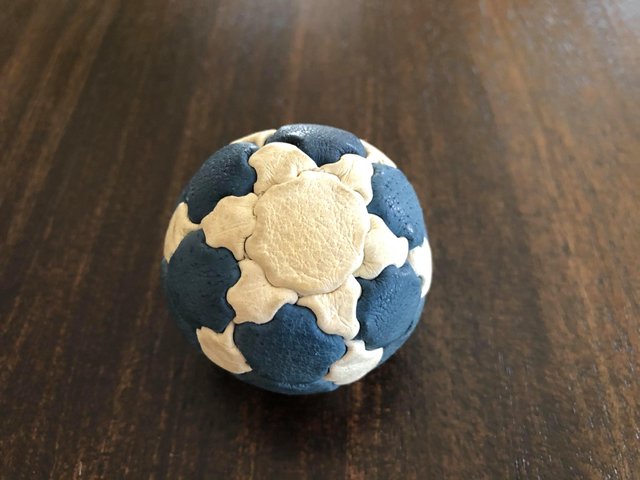 Thanks for reading! All images above are original photographs
taken by @hanedane or @geke and depict footbags designed
and sewn exclusively by Hane Dane Craft.
Please follow @hanedane
for more on the art & craft of footbag.