Footbags from a different world: WhiteSnake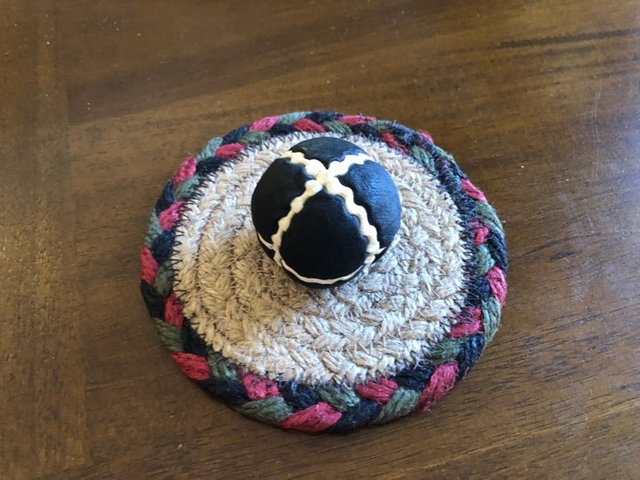 The WhiteSnake is a play off the eight panel footbag. The eight panels are obvious, but the bag has a total of 26, including 12 snaking panels and 6 white squares where the snaking panels meet. The bag pictured is made out of black and white dyed pigskin. To stitch pigskin you have to use a triangular, leather needle that will slice right through it.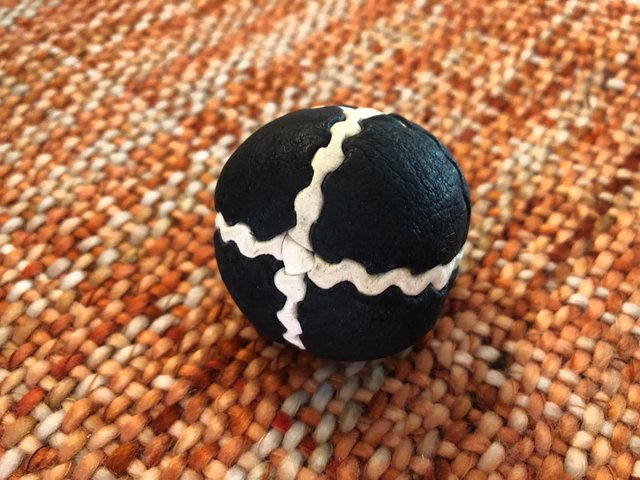 The reason the white panels appear wavy is an effect of the stitching; when you pull the string it wrinkles the pigskin. After you sew two sides together, you have to pull the string down to hide it on the inside of the bag. With the strings and knot hidden, the bag will be more durable. To get the waves looking uniform, you need to use a uniform stitch distance and each string has to have equal tension. It's also important that you keep to the same number of stitch holes per side throughout the bag.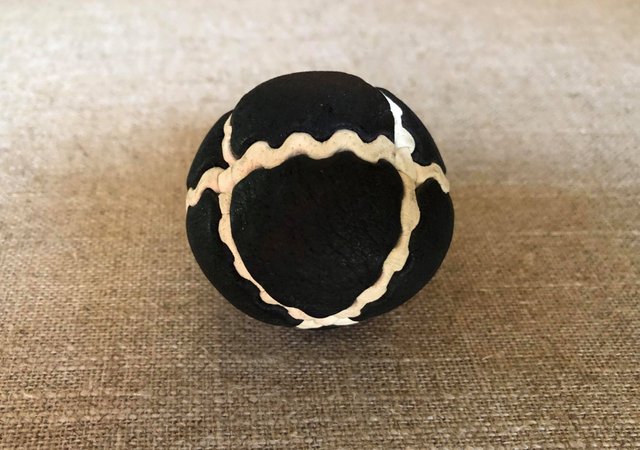 The WhiteSnake is from back in my early days of experimenting to see how thin I could sew a line of fabric and it was an important step in my learning process. Depending on the fill used, it can be both a great net bag or a great freestyle bag. There are a low enough number of panels that will allow it to stay soft if you're wanting it to stall.

Thanks for reading! All images above are original photographs
taken by @hanedane or @geke and depict footbags designed
and sewn exclusively by Hane Dane Craft.
Please follow @hanedane
for more on the art & craft of footbag.