Footbags from a different world: Harlequin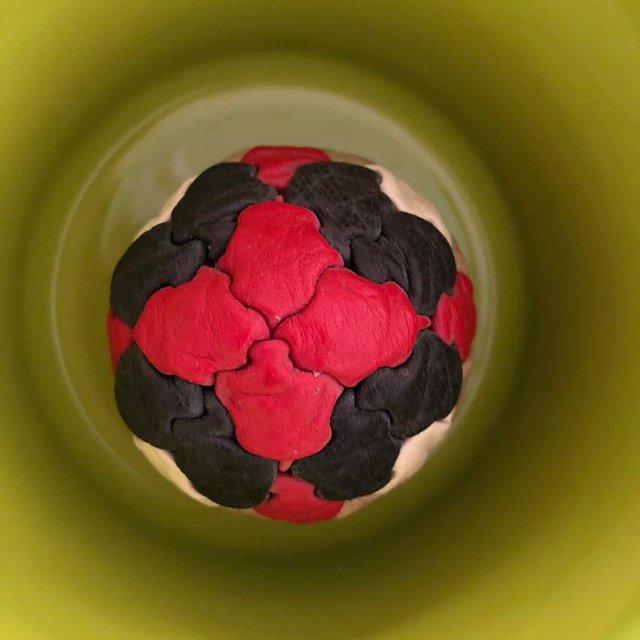 Not many footbag designs can utilize just one shape, but this one does: only diamonds. There are 48 of them in a busy color scheme (or non-scheme) I call the Harlequin.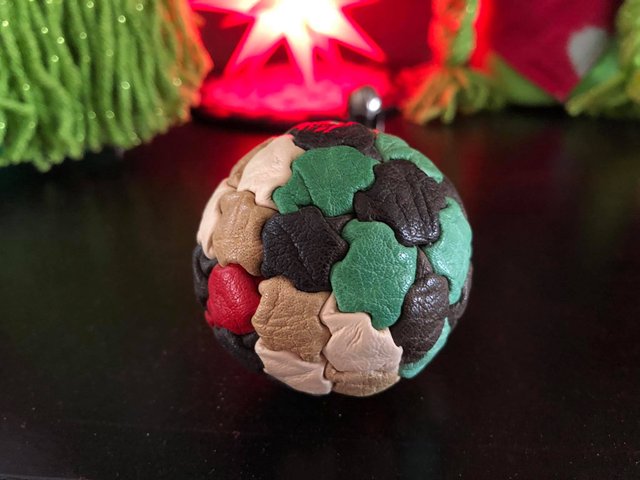 As you can see by the stitching quality, this was an early bag I made before perfecting my techniques. Still, the leather used in this footbag is thick and tough making it hard to achieve sharp corners and tight joints.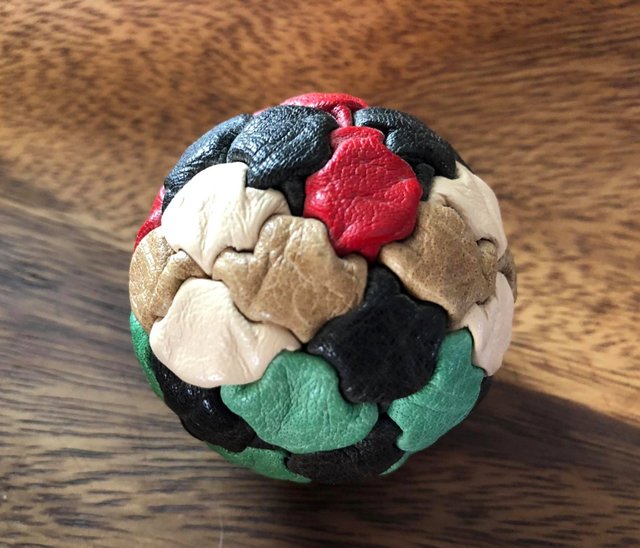 I only ever made one Harlequin but it is a brother bag in design to the Diamond Back2Back I posted a few weeks ago.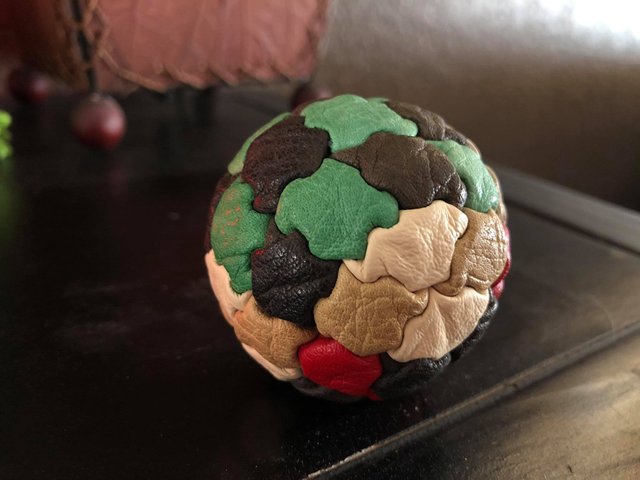 Thanks for reading! All images above are original photographs
taken by @hanedane or @geke and depict footbags designed
and sewn exclusively by Hane Dane Craft.
Please follow @hanedane
for more on the art & craft of footbag.