The Champions Will Always Remain Champions, Real Madrid fc All The Way.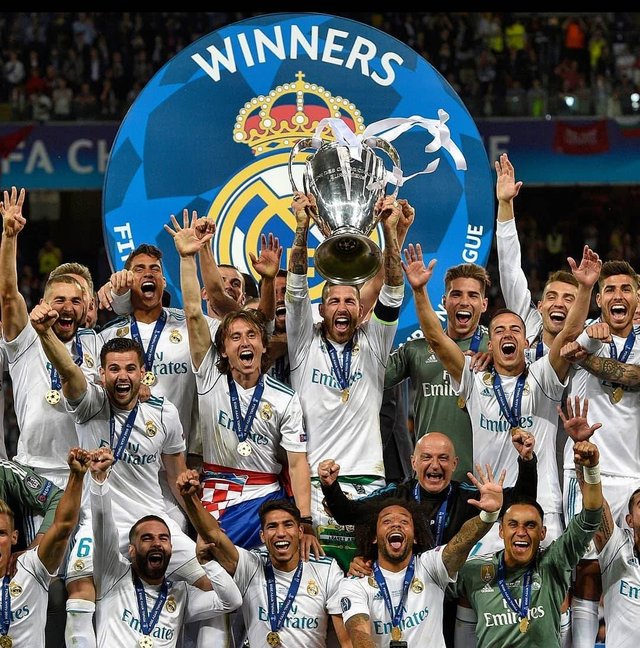 There is an adage which states thus,
"A champion team will always beat a team of champions", this is exactly what happened last night. Real Madrid fc is the Champion team while Liverpool fc is the team of Champions.
Real Madrid fc is a great team ever witnessed, and the players in there are the true champions.
Last night happened to be the fourth time Real madrid fc will be winning the Uefa champions league "2014, 2016, 2017 and 2018". This is a wonderful performance by Madrid, infact it has been the greatest victory ever witnessed in the history of championsleague.
I say a Big congratulations to all Madrid fans out there, this is a victory that worth celebrating, more of this is on the way.
A brief highlight of the match
I was highly disappointed in Sergio Ramos to have caused salah a fatal injury. Everyone knows he did it intentionally. He ought to have let that match be free and fiar, so that everyone can play what they have upstairs.
To have injured salah was a total mess on the whole of madrid fc in general, because person like me believe it to be cheating.
Before salah was injured, liverpool fc was the one with the top ball possession and goal attempt, but immediately they injured salah, madrid fc sees it as the great opportunity for them and started charging at liverpool hardly.
So causing injury to salah was a planned work by madrid fc before the commencement of the match.
More blame should be on klopp too, because I don't see the reason why he played a big team as madrid fc and did not have enough bench outside to replace salah should in case of injury. I believe he had learnt his lesson too.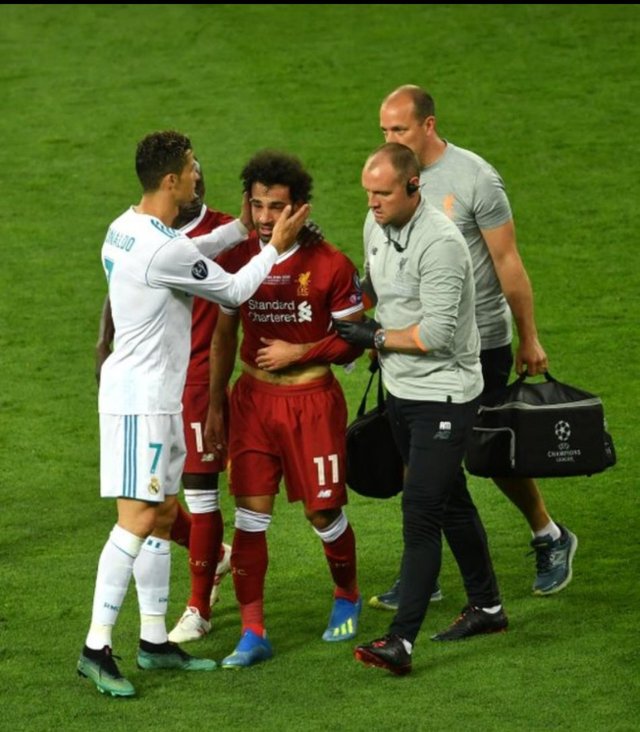 The above image depicted a scene i can never forget in my life, seeing ronaldo helping salah to clean his tears and condoning him to stop crying, ronaldo is indeed a caring type.
Some of the players that played excellently last night are Bale who scored two goals for madrid fc, Benzema score one, and Mane also scored one for liverpool fc.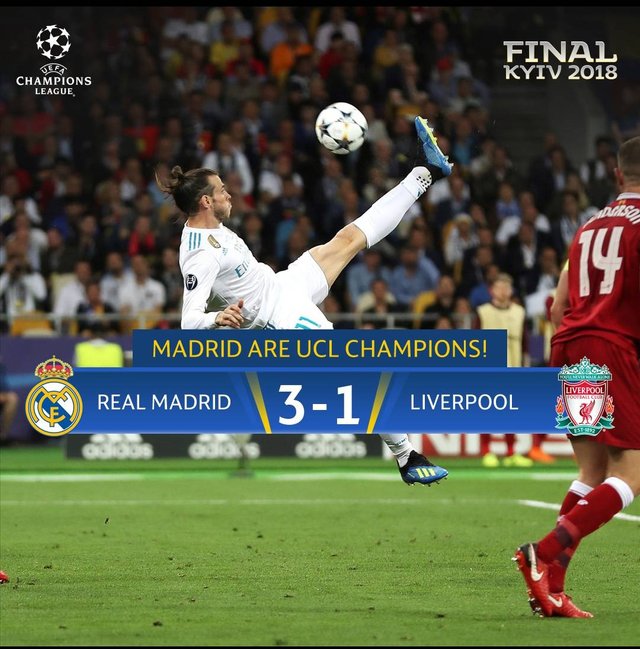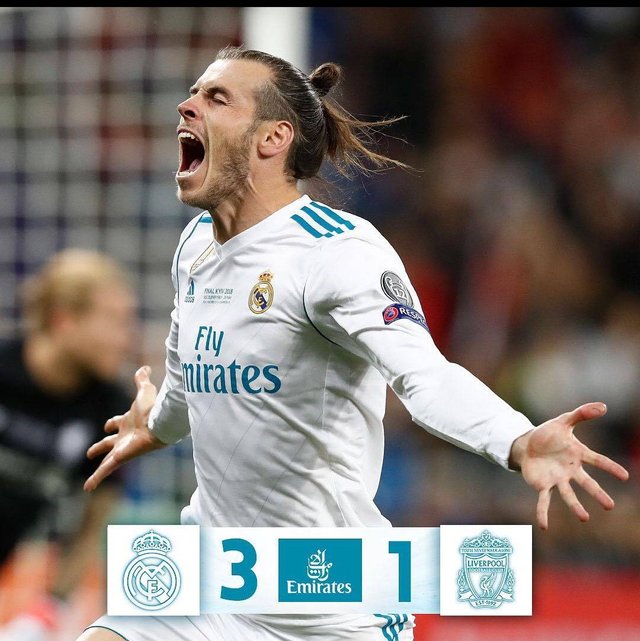 Mane also tried his best, but he didn't see salah to support him, it really pains.
It's very obvious that liverpool fc tried their best last night, I will urge klopp to please buy more players that are as good as salah to the team, so that what happened last night won't repeat itself.
Once again I congratulate Real madrid fc for claiming the victory over the 2018 Uefa championsleague, with what happened last night I personally ranked Real madrid fc as the best team in EUROPE.
Long life Christiano Ronaldo
Long life Muhammad salah
Long life Real madrid fc
Long life Liverpool fc
Lets appreciate all the players and the teams,