Manchester United And The Dreaded Bottom 3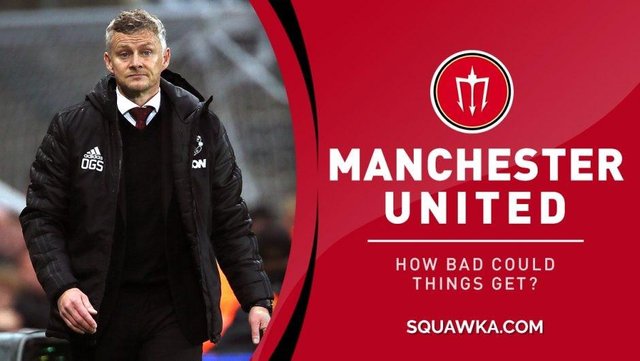 source
I love this part as Manchester United fans can't take a joke even though they have been dishing it out for years. Whilst looking at the odds which we will talk about shortly something else caught my eye.
There is a sight called WhoScored.com which gives you all the data you need when looking at which side to bet on. Previous history and things like strengths and weaknesses. Here is the bit that cracked me up though and maybe bring home how serious a position they are really in.



source
The last time they were relegated.
The site has analysed all the data and Manchester United don't have any statistical strengths in this model. Every other team in the Premiership has at least one. We then check further a field across all of Europe's top leagues and United are one of 3 teams with no positive data whatsoever. That is out of a total of 98 teams and United are in the bottom 3 which is awesome.
Liverpool scored a total of 8 positives against United's nil. Could that be an omen for a good scoreline? 56 Percent of all bets have gone on Liverpool so there are still 44 percent of United supporters who haven't hit rock bottom just yet. Maybe after this hiding that they deserve on Sunday and another shock loss to a Norwich side that lifts themselves for the big games, just ask City as they were ambushed a month or so ago.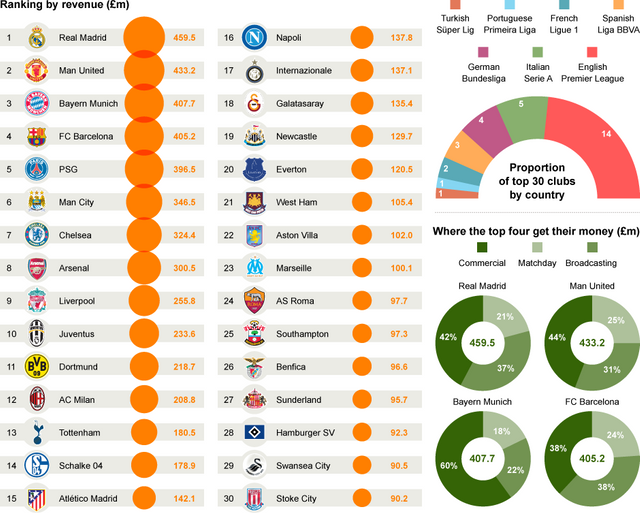 source
United still raking in the cash off the field, but for how much longer? Broadcasting rights would be slashed and surely commercial sponsors would have to be renegotiated.
Back to relegation and the possibilities. Betfair has them at 90/1 and the others are averaging 60/1 down to 45/1. Teams that United have lost to are much further down the list like Newcastle and Crystal Palace at 8/1 and 5/4. Currently sitting in 12th and only 2 points above the relegation zone this weekend if results don't go their way could see them anywhere from 18 th -12th and then the 90/1 odds will surely be slashed.
What needs to happen and it isn't a big deal for this to happen either. For United to be in 18th spot come Sunday night.
Brighton and Aston Villa draw (Very possible)
Newcastle United beat Chelsea (Maybe)
Southampton beat Wolves (Possible)
Everton beat West Ham (possible)
Sheffield United draw or beat Arsenal (possible)
I don't know why people say they are too big to go down as that isn't true. It is people saying things like that causing stuff like this to happen as people believe that crap. Come Christmas and United are in the relegation zone what player in their right mind would come and play for them in the January transfer window? Maybe a desperate player whose career is already on skid row, but this club is in serious trouble right now.
The lowest they have ever finished is 7th with a total of 64 points under David Moyes who is looking more and more like a genius now. This season finishing 7th would be dreamland.