Hope for the Eagles???
In the soccer world, lots of things are happening even as we await the World Cup to kickstart in few days time.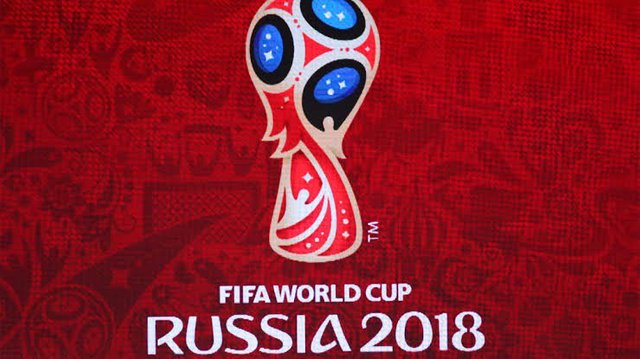 source
These include intensive and systematic trainings, fitness therapies to combat fatigue & ensure efficiency, friendly matches to measure readiness, etc. Qualified teams have not left any stone unturned in their bid to emerge winners at the end of the tournament.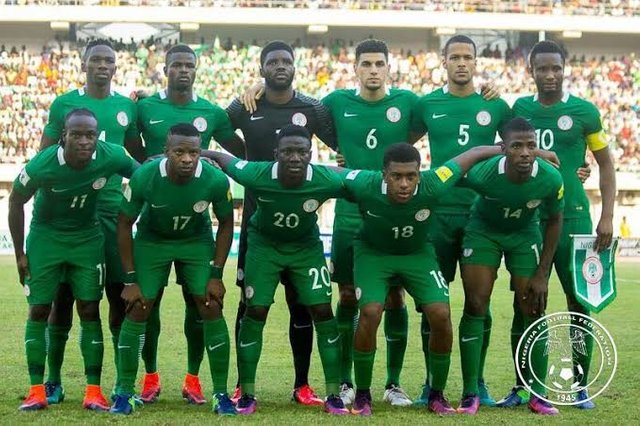 source
Of all the teams competing, I have particular interest in one team. Nigeria 🇳🇬. Reasons?
It's my country, loyalty & patriotism demands I pledge my unconditional support to them. Lol
Few days ago, they left the shores of this country to join the plethora of teams in putting finishing touches against the Russia 2018 World Cup.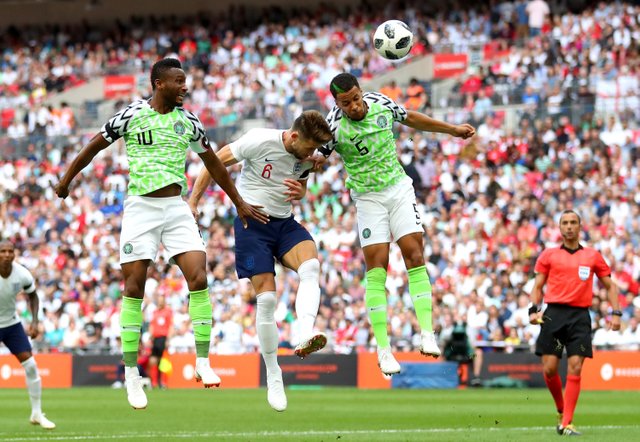 source A photo ercerpt from the Nigeria 1-2 England.

Yesterday, they had a friendly face-off with England which ended 2-1 in favor of England. If you ask me, I would say they tried. We actually expected them to concede more goals 😂 and score none. But they surprised us!!
Last week, they played with Atletico Madrid. The match ended 3-2 in favor of Atletico Madrid.
Evidently, they have been on a losing spree and that is bad for business. With these antecedents, do they stand a chance to win the World Cup??
Are they planning to give other teams the beatings of their life soccer-wise?
Is there hope for the Super Eagles??