Sunil Chhetri(Indian Footballer) plea to come watch football.
If you guys know India, you know that we really freaking love cricket and generally don't give much shit about football. We, especially give zero shits about the Indian football team. Many of us think it's shit and they'll never get anywhere.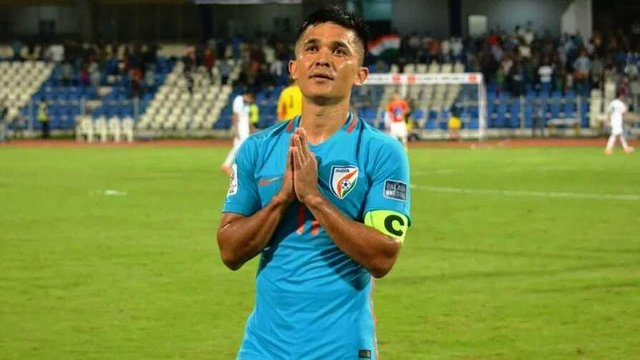 This is Sunil Chhetri, our captain.
He just played his 100th international match.
And scored his 61st international goal.
He just beat David Villa's record
He's only behind Ronaldo (84 goals) and Messi (64 goals)
He recently pleaded to the Indian football fans to show their home country football team some love (since we love to support all the European and Latin american countries but for the love of God we'll never support our own).
He posted a video on his twitter saying :
"To all of you who are fans of big European clubs and support European clubs with so much passion and sometimes you guys think that the level is not the same, so why do you waste your time? Agreed, the level is not the same, not even close but with our desire and determination, we will try our best to make your time worth.
To all of you, who have lost hope or don't have any hope in Indian football, we request you to come and watch us in the stadium. I mean it's not fun to criticise and abuse othe n internet. Come to the stadium, do it on our face, scream at us, shout at us, abuse us, who knows one day we might change you guys, you might start cheering for us. You guys have no idea how important you guys are and how important your support is.
I request you all to please come ...Talk about the game, go back home, have discussions, make banners. Please get involved, this is an important time and juncture in Indian football and football in India needs you guys"
The video went viral on Indian Twitter and all 7,000 seats were sold out for last Monday's match.