Borussia Dortmund spoils Klinsmann debut in Berlin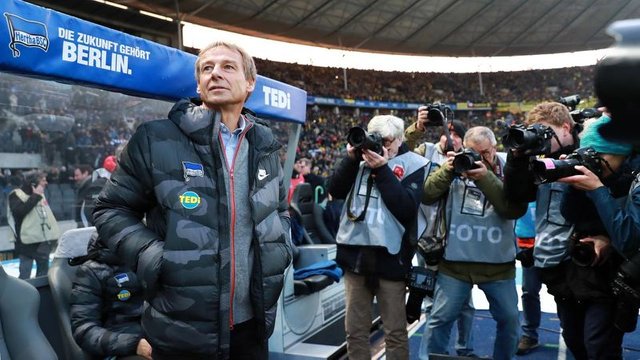 Good news from German Bundesliga
While Borussia won again "lovely" Bayern munich lost at home against Leverkusen - nice round! A little review of the match day during some games are still to play today and tomorrow.
After Schalke had won a triumvirate against Union late on Friday, the eyes turned to Berlin on Saturday, where Jürgen Klinsmann made his debut as Hertha coach against the BVB - and lost. Leipzig saved after rapid start a 3:2 in Paderborn. Cologne against Augsburg and Hoffenheim against Düsseldorf ended 1:1. In the evening Bayern lost to Bayer Leverkusen in a rapid game. On Sunday, Gladbach will play Freiburg for the top game. The final match on Monday will be the neighbourhood duel between Mainz and Frankfurt.
On Saturday evening the top match between FC Bayern and Bayer Leverkusen took place in Munich. Four wins, 16:0 goals - the balance of interim coach Hansi Flick was extraordinarily good, but against the Werkself there was a setback at first. After Gnabry had hit the post, Bailey hit in return (10th). Bayern had to react and did so with angry attacks and numerous missed chances. Only Müller broke the spell with his deflected 16-meter-shot (34th) and ended at the same time after 1356 minutes (!) his goal calm. But Bayer's answer followed immediately - and again it was Bailey who escaped, hit and cheered (35.).
Currently Mönchengladbach is playing Freiburg aiming to climb back to the spot of Bundesliga - 1:1 at the moment. Will they win?