Bundesliga Today: Bayern Munich humiliates BVB again
Oh No........But well deserved!!!
Not the news I love but as often Bayern Munich is tough to beat when they have to demonstrate their skills during crisis moments. Seems the top match today vs. Borussia Dortmund came in the perfect moment!
Borussia Dortmund has once again been badly hit in the top game at Bayern Munich. In the Bundesliga debut of coach Hansi Flick, Munich won 4:0 against a disappointing BVB and is now third in the league ranking. Borussia Dortmund's gloomy away balance at guest performances in Munich received another chapter tonight. After 0:5, 0:6, 1:4, 1:5, 1:2 it set this time a highly deserved 0:4 against a highly superior FC Bayern Munich. Man of the day was once again the former BVB player Lewandowski.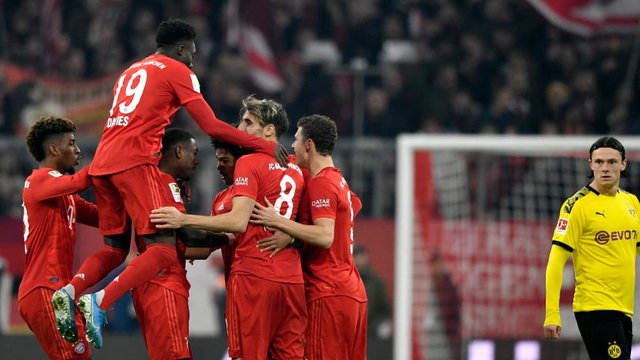 Search for Munich manager done?
Not really but it seems Flick has the chance to stay as team manager. Bayern boss Rummenigge becomes clear about the future of interim coach Hansi Flick in an interview following the Dortmund desaster today and confirms that Hansi Flick remains coach of Bayern Munich for the time being!
Let us see how long this statement will be valid :-).