2019 Score Football Random Team/Division Box Break Results
I recently got into 2 box breaks held by Midwest Box Breaks. One was a one box random team and the other was a two box random division. I had the Lions in the single box and had the NFC South in the division break. Yeah, not the greatest but I'm in the process of rebuilding my collection so I don't mind.
Midwest Box Breaks has to be my favorite place to get into breaks because all cards ship (unless told not to). Most places only ship hits and not the base - if I'm paying to be in a break I want the cards that I should get.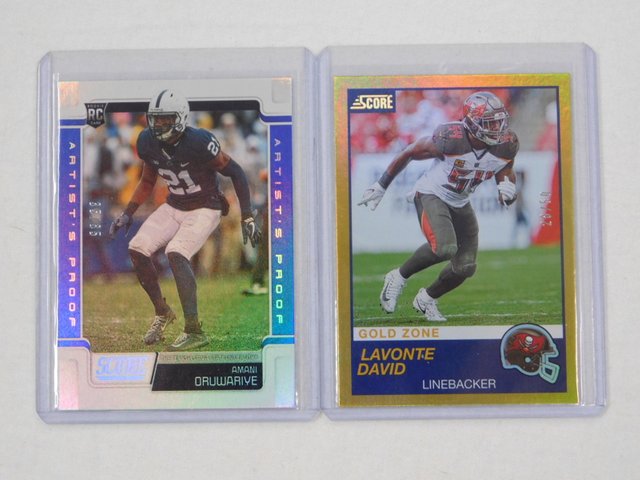 Best two puls were a Lavonte David gold zone numbered 28/50 and a Amani Oruwarive RC artist proof numbered 35/35.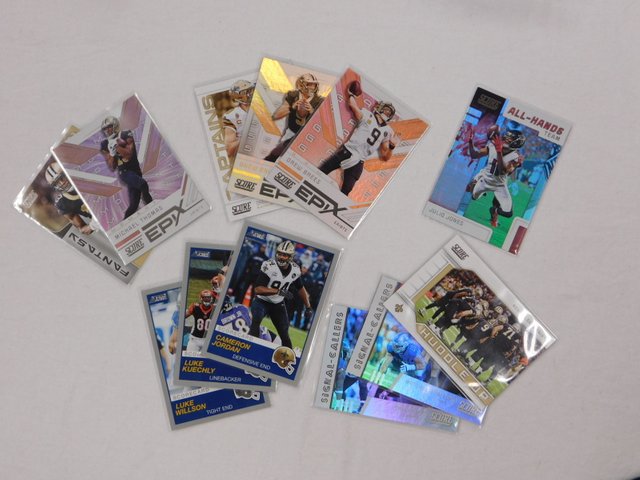 12 base inserts, nothing special.
My best pull here has to be TJ Hockenson who was drafted by the Lions.
2019 draft picks is the main reason I got in the 2 breaks, 2019 score has all the big names ... just most of the big names didn't go to the team I had LOL. Hoping one of the rookies I did get becomes the next Tom Brady, time will tell.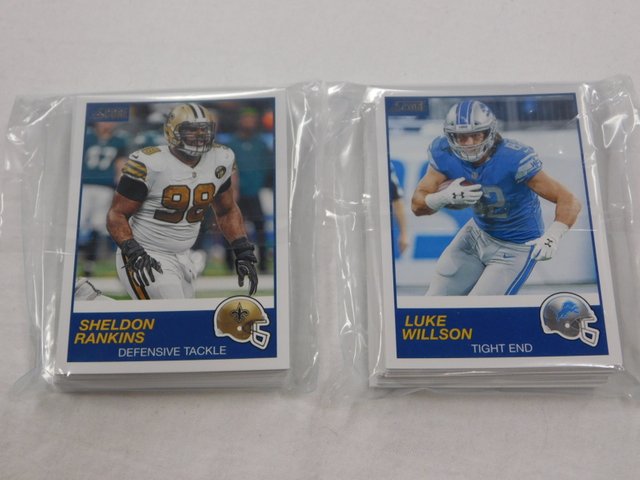 2 team bags full of base. These cards will go into my future projects pile.
....................................................
My eBay store link http://www.ebaystores.com/ftshowroom
My Twitter - https://twitter.com/ToyCard