My best football memory by @ederra
Hello fellow
#steemians
, am really happy to participate in this contest, below is my favorite football memory. Hope you'll enjoy the story.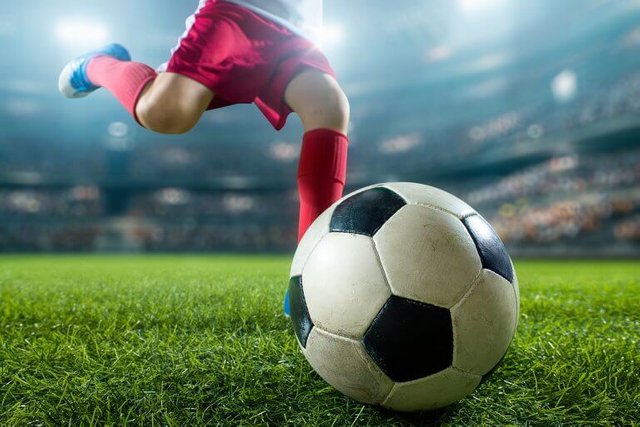 source
It all started with one wish.
Many years ago, during my early adolescent years when I was not yet able to play football with older people. I had this wish of playing football in view of my entire community.
There is this annual competition they host in my community every december, it's purpose is to unite every youth in the community there by maintaining peace and unity amongst them.
As an evolving adolescent, I always wanted to participate but age was against me, so in other to feel among, I became the errand boy, so it continued until 2017 when I finally came of age.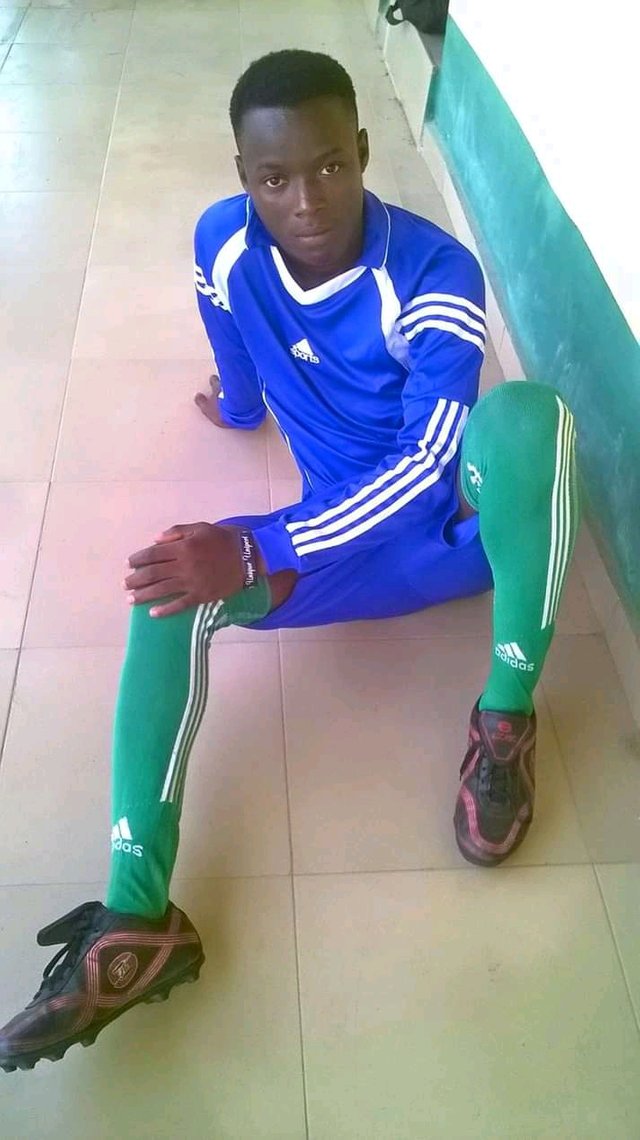 My name is ederra, am a center forward player. I play the center forward because it's the only position that suits my ability. Am a pacey, clever attacker with a lot of leg movement styles in my arsenal, but my problem is the fact that I always get tired even before the first half of the game, which is the reason I choose the center forward to avoid over working.
The 2017 competition
As onces mentioned, there is always an annual competition in my community, which I wished to participate in several years before 2017.
This particular one was purely for entertainment.
The winner of the competition goes home with the sum of 100,000 naira, second goes with 50,000 naira and 30,000 for third position.
Early stage
The early stage was all about the choice of team. The teams were named after the top six english premier league teams (chelsea, manchester united, arsenal, manchester city, liverpool and tottenham hotspur), which where housed into two groups A and B. With group A housing (chelsea, arsenal and liverpool), B (manchester united, manchester city and tottenham hotspur)
I happened to pick the chelsea team.
Group stage
The group stage was the toughest stage because every team wanted to qualify to the semi final of the competition.
In the group stage, the three teams in each group plays against themselves two times, (i.e home and away). The best two teams qualifies to the next round.
At the second match of the group stage( chelsea vs arsenal) I got injured, which took me out for two weeks.
Chelsea and arsenal made it out from group A where as Manchester United and tottenham hotspur did from group B.
Semi final
There was a week break after the group stage for rest.
The semi final was kick started with chelsea facing manchester united which ended in a 0-1 victory for manchester united.
On the other hand, tottenham hotspur where eliminated with 3 unreplied goals from arsenal.
Third place
The third place was played a day before the finals.
It was an absolute test of power
It ended in a goaless full time and extra time scoreline, which led into a penalty kick.
Chelsea converted four of their legs where as tottenham hotspur did two, which placed us in the third place of the competition.
The final
The final was an epic one, it's rumor brought home high figures in the community.
The first half ended up in a goaless draw, but the breakthrough for arsenal came in the second half which ended in 1-3 win for arsenal.
Although I didn't play much game in the competition, but it was my favorite amongst all because my wish came through in that competition.
Thank you very much for your time, hope you enjoyed my story