Forex Market: XAUUSD is in short position [ Weekly analysis]
Hi everyone,
I hope you are good in health in this COVID-19 pandemic. This is forex market weekend. So it is a perfect time to analysis the market. I am Hasanul Banna, Professional Forex Trader. Today I will try to analysis Gold (XAUUSD) chart. I hope you will benefit.
Lets start!
We are in the Forex market, We all know that there are some things to keep in mind before taking a entry to place. Those are-
Market Trend
Support and Resistance Zone
Price Action Signal
Trend:
If we look at the chart below, we can easily understand that the market is on a down trend. Because Market has created Lower High continuously.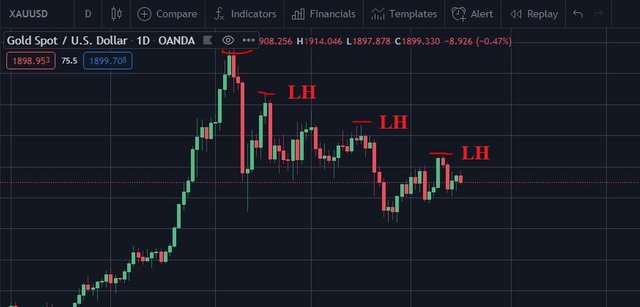 So if we want to make an entry in this market, we must be in a short position. There are words "Trend is your friend".
Support and Resistance:
If we look at the H4 chart pattern below, we can see that 1913 is a very strong resistance area. I marked the area for ease of understanding.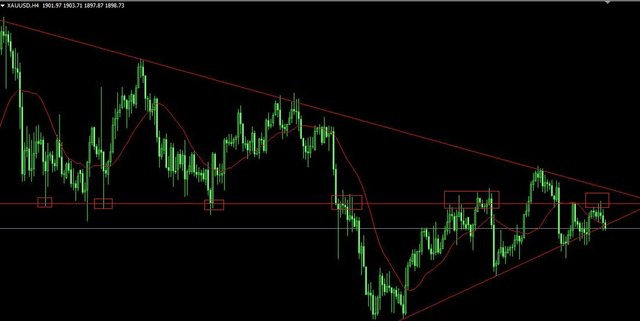 Price Action Signal:
If we look at the chart pattern below, we can clearly see that 1913 level has created a bearish Pin Bar which is a sign of market down trend.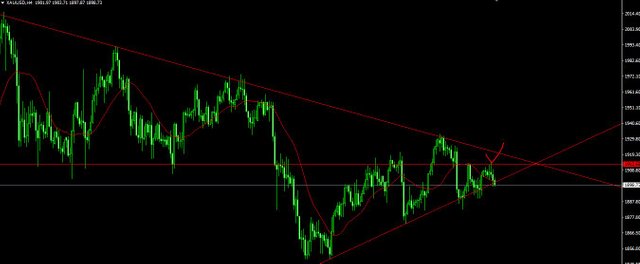 So it is clear that the market is in a short position.
The following D1 and H4 candles down trends have been confirmed.
D1 time frame chart pattern is given below:

H4 time frame chart pattern is given below: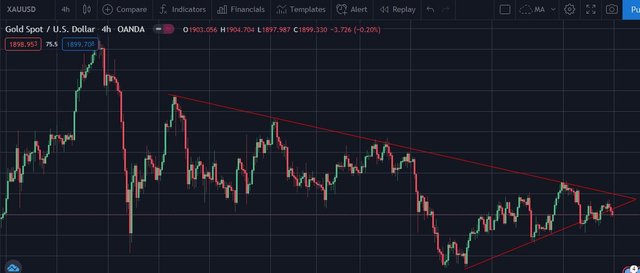 Entry Position: 1900 to 1908
SL: 1935
TP1: 1982
TP2: 1953
Please take small lot size.
Forex trading is a dangerous profession. There is a possibility of financial loss. I do not encourage anyone to trade Forex. Everyone please trade at your own risk.
[N.B: This is the first article I have written in my life. If you like it, you must support it. Then I will get inspiration and bring more good articles for you later. Feel free to comment if you have any suggestions.]