Should we always use thumbnails ?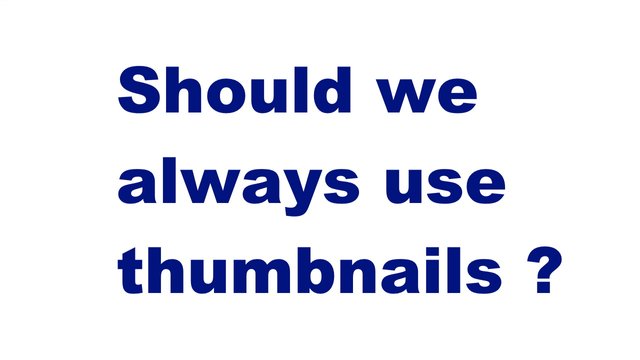 When I write a post, I always try to use a thumbnail.
But should we always use a thumbnail in our posts ?
---
I think we don't have always to do that, but doing that is much better.
There are a lot of reasons to do so :
The first is that it give some attention.
The second is having a better change to be upvoted.
The thirst is being exceptional by having our own style.
The fourth is that posts with at least a picture are considered quality posts.
That's why I always prefer to use thumbail and even if I don't have anything to share, at least I write the question in form of a picture and add it with the post.