FortuneJack Casino Review
FortuneJack Casino Review
When FortuneJack first opened its digital doors in 2014, they became the first Bitcoin casino to offer other cryptocurrencies as transaction options. Alongside the promise of more altcoins being added on an ongoing basis, this online casino now provides seven major altcoins (Bitcoin Cash Litecoin, Etherium, Dogecoin, Monero, Dash, Zcash) transaction options, making them one of the most accessible casinos within the cryptocurrency betting niche.
But their continued evolution reached new heights with a relaunch, an all-new FortuneJack experience offering gaming and promotion additions that serve to complement the large number of reasons they have such a loyal community of players. Here's all the reasons this Provably Fair (detailed in the "Customer Service" section) online casino is more than worth your consideration.
Registering
As the leading Bitcoin casino, FortuneJack has an intimate understanding of the importance of online privacy and anonymity. That's why, when you register, the company does not collect or store user data, and the only information that needs to be provided during registration is a username and password, email, and phone number, the latter is only required to claim no deposit bonus. All told, the whole process takes less than two minutes.
They also offer a no-deposit bonus for newly registered players, a good opportunity to try their extensive selection of games before depositing your own cryptocurrency.
Deposits and Withdrawals
The 10-minute withdrawal and deposit times are some of the fastest in the industry, and with over 90% of all transactions being performed in under that time, you'll have your money where you want it almost instantly. While slight delays may occur, the team at FortuneJack usually gets it pushed through and squared away within a couple of hours at the most. But rest assured that it's rare when deposits and withdrawals, both of which are performed using state-of-the-art security and encryption, go through immediately, whether they're your winnings or a deposit.
Game Variety
FortuneJack is the leading Bitcoin casino for a good reason. They're the first community-specific Dice game, and they have the most gaming categories offered at a cryptocurrency casino. In fact, you can find over 2,500 games in their lobby from several different software providers, including iSOFTBET, XProGaming, TomHorn, Endorphina, Evolution Gaming, Microgaming,
and upcoming Netent, PlaynGo, Scientific Gaming, WMS, Bally, NYX. From table and card games to Slots and Video Poker, there's indeed something for everyone, and they come in a wide range of styles. You can also find several Live Casino rooms for live-streamed, in-person action. And while you may see some of what they offer elsewhere, FortuneJack has several signature in-house games, from Dice with its famously low house edge to BlackJack, Fortune Wheel, Keno, Bingo, and Fortune Slot, all exclusive to their lobby. With seven different gaming categories (and the Sportsbook and multiplayer Poker set to be released soon), the number of high-quality games ensures that no player will be able to find a more diverse selection from a different cryptocurrency casino.
Further, the FortuneJack team made this promise to themselves and every player in their community: every month, they'll be adding at least one new provider and game. This guarantees that there will always be something new to discover.
Promotions
FortuneJack has not shied away from being public about their mission for offering the best promotions in the online casino world. You won't find typical promotions in general, and we'll get into that in a moment, but they also say that they will match the terms of any online casino in the Bitcoin/crypto industry with a better bonus. You'll be hard-pressed to find it, but if you do, they'll give you the same deal, or a better one.
But beyond that, FortuneJack offers a large, deposit-matching 5 BTC Welcome Bonus with 250 Free Spins and a no-deposit bonus just for registering. Every day of the week, they have a different promotion, like an even lower house edge on Dice every Wednesday, and 10% cashback on losses all day on Friday when you play Roulette. As you place bets, you'll also reap the benefits of Jack's Circle, a loyalty program that has players earning Comp Points, lower rollover requirements, exclusive bonuses, and even physical gifts for the most loyal players. You'll also find weekly, monthly, and seasonal promotions offered all the time, giving you something to look forward to in your inbox — like free money to play your favorite games. Jack is an in-house character that serves the community, notifying, congratulating, and informing with the spirit of a true gambling connoisseur, an immersive addition to the FJ experience that ups the fun and helps to clarify.
Customer Service
FortuneJack has a 24/7 live chat support, with consistently minimal wait times and a positive online reputation for their knowledgeability and friendliness. But one of the unique customer service aspects is the Provably Fair system. No more do bettors need to rely on third-party auditors to know the games they're playing are genuinely fair and random, as they can see firsthand using the revolutionary, decentralized technology to check the fairness of every roll, spin, or deal.
With the Provably Fair system, you can get the encrypted server seed before you bet, ensuring that the casino cannot change it afterward. You can set your own client seed to ensure the casino didn't generate one that would make you lose; then you can check to make sure it all matches up once the server seed comes back unencrypted. Even if you don't use the Provably Fair system, it's good to know that FortuneJack's transparency extends to every player, allowing them to personally check the integrity of every game offering.
Verdict
With over 2,500 games from a variety of software providers within most of the gaming categories in existence, you (at the very least) know that you'll never be bored. Further, with FortuneJack's Provably Fair system and their dedication to security, privacy, anonymity, and transparency, this is the gambling experience hand-tailored to the cryptocurrency player. The promotions are highly lucrative and excitingly eclectic, and the instantaneousness of the withdraw and deposit times offers a streamlined experience that can get you placing bets, or spending your money elsewhere, with intuitive ease. (With under 10-minute withdrawals that emphasize privacy and security, "intuitive ease" might just be an understatement.) The verdict? FortuneJack stands out, and with their continued push to stay the leading Bitcoin casino, we can only predict that they'll just keep getting better.
Our Competitive Advantages:
The 7 Major Cryptocurrencies Other Than Bitcoin, with more to come.
Availability - Players are welcome from all 7 continents and beyond
Privacy – For FortuneJack privacy is super important. We do not collect any user information besides email and phone number.
Immediate Withdrawal – 80% within the first 5 minutes GUARANTUEED!
Unique Business Model - – The First casino that offered both bitcoin dice and traditional games to its players. Best of both worlds!
The most diverse game portfolio in crypto industry [C1] 7 Game categories (Casino, Live Casino, BlackJack, Satoshi Dice, Provably Fair Games, Finacial Betting, Lottery) with two more (Sportsbook, Poker) coming up. No other casino can match this complete gambling experience!
The most varied palette of games. More than 2000 up and running NOW! 14 leading vendors such as Evolution Gaming, Microgaming, and upcoming Netent, PlaynGo, Scientific Gaming, WMS, Bally, NYX.
and in-house developed proprietary games.
Unbeatable promos - we dare bettors to find a better deal anywhere else in the industry - WE WILL MATCH IT!
Strong Community Feel - players are the heart of our product. The ace approach we maintain through these years is to listen to our community, understand needs and deliver services. This made FortuneJack the leader of the industry
Cutting-Edge iGaming Affiliate Platform - Live track, report, arrange your players. Never miss a chance to earn more!
¬ Jack knows only one way and its FORWARD – adding at least one new provider every month.
Sign Up for free and receive:
25 FREE
SPINS
Reward yourself with 25 Free Spins just for registering, no deposit required.
JOIN NOW
Read More
Get Loads More! Receive:
50-50-100%
Get up to 3.5 BTC in additional bonus money to complete your Welcome Package!
JOIN NOW
Read More
UP TO
20%
At the end of every month, you can receive up to 20% of your losses back.
JOIN NOW
Read More
50%
UP TO
3.5 BTC
Every week, you can Reload your bankroll for a bonus up to 50% and 3.5 BTC.
JOIN NOW
Read More
Terms & Conditions
Promotion Dates: 15th June to 15th July
The promotion will be running for a month in 5 group-stages, each lasting for a week. Every week, the newly launched title, Hot Shots is paired with another iSoftBet top performing game, offering players an opportunity to win the weekly prizes and collecting tickets to enter the final raffle draw.
All players need to do to win is simply play the two qualifying games of the week and wager at least €2 (equivalent in BTC or other available cryptocurrencies). With every €2 wagered, players will earn a shot, the more they wager, the higher their chances to win every week.
And at the same time, the players will be collecting tickets to enter the final raffle draw with every 10 shots (€20 wagering) they have earned on Hot Shots.
The 5 stages and the qualifying games are:
Group stage – Hot Shots + Eye of the Amulet
Round of 16 – Hot Shots + Legend of Loki
Quarter finals – Hot Shots + Alice Adventure (Pulse)
Semi-finals – Hot Shots + Booster
FINAL RAFFLE – Hot Shots ONLY
The prizes and the number of winners for each stage is different and can be found below:
1st Group stage: Total prize €500 BTC equivalent
Hot Shots vs Eye of the Amulet
Friday 15th to Tuesday 19th June
The top 20 players with maximum shots will win €25 BTC equivalent each
2nd Round of 16: Total prize €1000 BTC equivalent
Hot Shots vs Legend of Loki
Friday 22nd to Tuesday 26th June
The top 25 players with maximum shots will win €40 BTC equivalent each
3rd Quarterfinals: Total prize €1500 BTC equivalent
Hot Shots vs Alice Adventure (Pulse)
Friday 29th June to Tuesday 3rd July
The top 30 players with maximum shots will win €50 BTC equivalent each
4th Semi-finals: Total prize €2000 BTC equivalent
Hot Shots vs Booster
Friday 6th to Tuesday 15th July
The top 40 players with maximum shots will win €50 BTC equivalent each
Final RAFFLE of €3,000 BTC equivalent
Hot Shots only
Friday 15th June 00;01 GMT to Sunday 15th July 23:59 GMT
30 players will be chosen randomly among top 500 players with the most tickets and will be awarded €100 BTC equivalent each.
Please note: These tickets will be collected by player by playing Hot Shots only. So, for every 10 shots (€20 wagered) on Hot Shots, players will receive a ticket.
Leaderboards
iSoftBet will create and manage two leaderboards during the Promotional period.
Wagering of the week
2)Final Raffle draw
Casinos I mostly Play On

(NSFW) PROMOS (NSFW)
**Amateur Cams =Hot Models= Click Below**




My latest winnings :
LEAVE A FOLLOW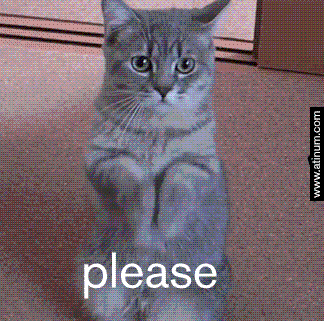 THANK YOU <3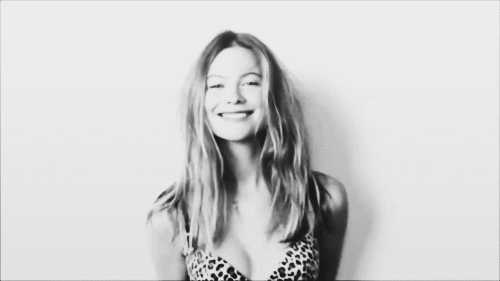 You Can Find me here:
My Twitch