Fox Tales #21: The puzzle
Hello everyone,
This is my submission to a contest ran by @vermillionfox. You can find all the details here. This week's assignment was to write a story of 1 paragraph inspired by following drawing: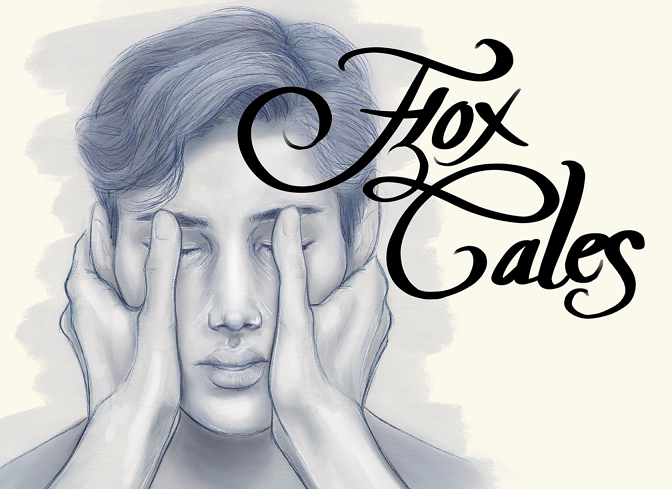 The puzzle
---
I park my car behind the house, shut off the engine and open the trunk. A cardboard box with a little black bag in it, that's all there is. My heartbeat rises, but I'm not sure if it's from excitement or fear. I try to recollect what led me up to this point, but nothing comes up. The past hours have been a total blur, but that doesn't matter. I did it.
I take out the bag and close the trunk. I look around to check if someone could be watching me, but the night is dark and silent. The street seems desolate. Perfect.
With a push of my key I lock the car, which triggers my blinkers to light up. Damn. I pace to the garden shed and open the door. The room is almost empty. There's only a workbench, a wooden table and some blankets in the back that try to cover something. A musty smell fills my nose. I drop the bag on the table.
This is it. My eyes start to well up. My head hurts. I close my eyes and take a deep breath. I'm a few seconds away. I open my eyes and take the scissors from the workbench to cut open the bag. His thick lips, the high cheekbones, the way his beautiful brown hair is styled. It's almost identical. I take another deep breath. With the head in my hands I walk to the back of the room where I remove the blankets from the stitched body parts. I place the head on top and take a step back.
I want to talk to him, but I don't know what to say. Tears are flowing down my cheeks.
I lean forward and close his eyes with my thumbs. My boy had blue eyes. I give him a kiss on his forehead.
"I missed you, son."
---
That's it! I hope you enjoyed this little story. Let me know what you thought of it in the comments below!
See you next time.