"Friends of an Asian elephant"/ Episode 2
L'hôpital de la fondation "'Friends of an Asian elephant" comprend une entreprise de création de prothèses.
Mosha a été la première à pouvoir en bénéficier.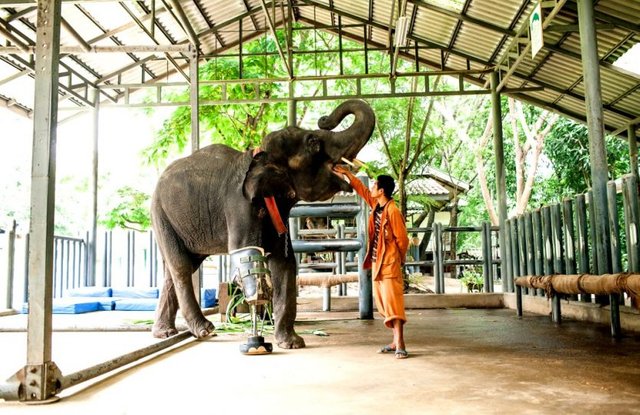 Mosha a marché sur une mine quand elle avait juste sept mois. Cette grave blessure a mené à l'amputation de sa jambe, juste au-dessous de son genou.
Malheureusement, le problème qu'il se pose dans ce cas, c'est la tension extrême sur les trois autres membres et sur la colonne vertébrale que cela entraîne. Un éléphant d'Asie pèse jusqu'à 5 000 kg...
Alors qu'elle grandie, Mosha commence à en souffrir.
Soraida Salwala et son équipe prennent la décision d'en faire le premier éléphant à utiliser une prosthèse.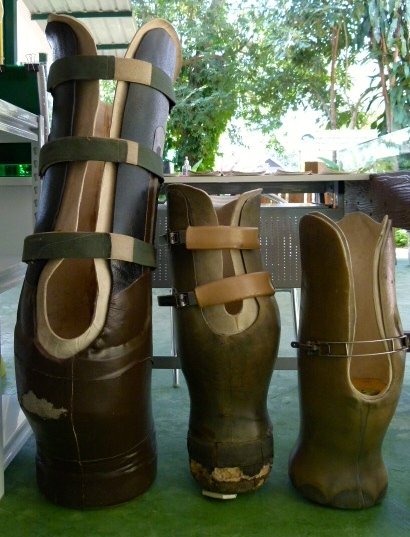 Avec cette précieuse aide, Mosha peut soulager la pression de son poids sur ces membres et sa colonne. Mais elle a un besoin constant de nouveaux moules, dû à ses poussées de croissance.
Tout ce travail est le fruit de grands et beaux efforts, mais aussi d'un gros investissement financier.
**Episode 3 prochainement... **
Source images : http://www.friendsoftheasianelephant.org