- NEO - It's not too late ! - crypto -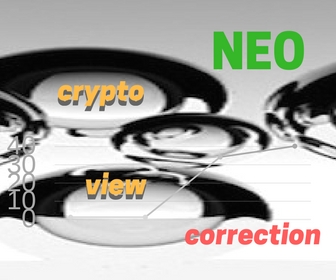 Some words for those who missed this train
---

Working with Fibonacci retracements, chart shows an harmonious pattern in full upward with numerous meeting points so far - NEO / BTC - (4h)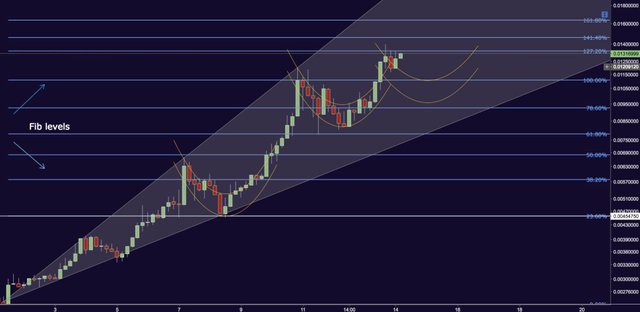 A first correction started roughly at the level of the previous all time high occured in june (not diplayed here), and the second at the price of 0,01 Bitcoin.
90% of the predictions claimed that the correction will be huge after such a crazy ride.
I'm more encline to expect a relatively high and solid support .


I think there is FOMO but also a lot of believers that don't trust in any pullback at this level.

The rebranding operation and the opening trade NEO/ USDT on Bittrex arrived in a perfect timing. There are now wallets supported by NEO team who collect your gas available for any platform on their webiste.
NEO wallets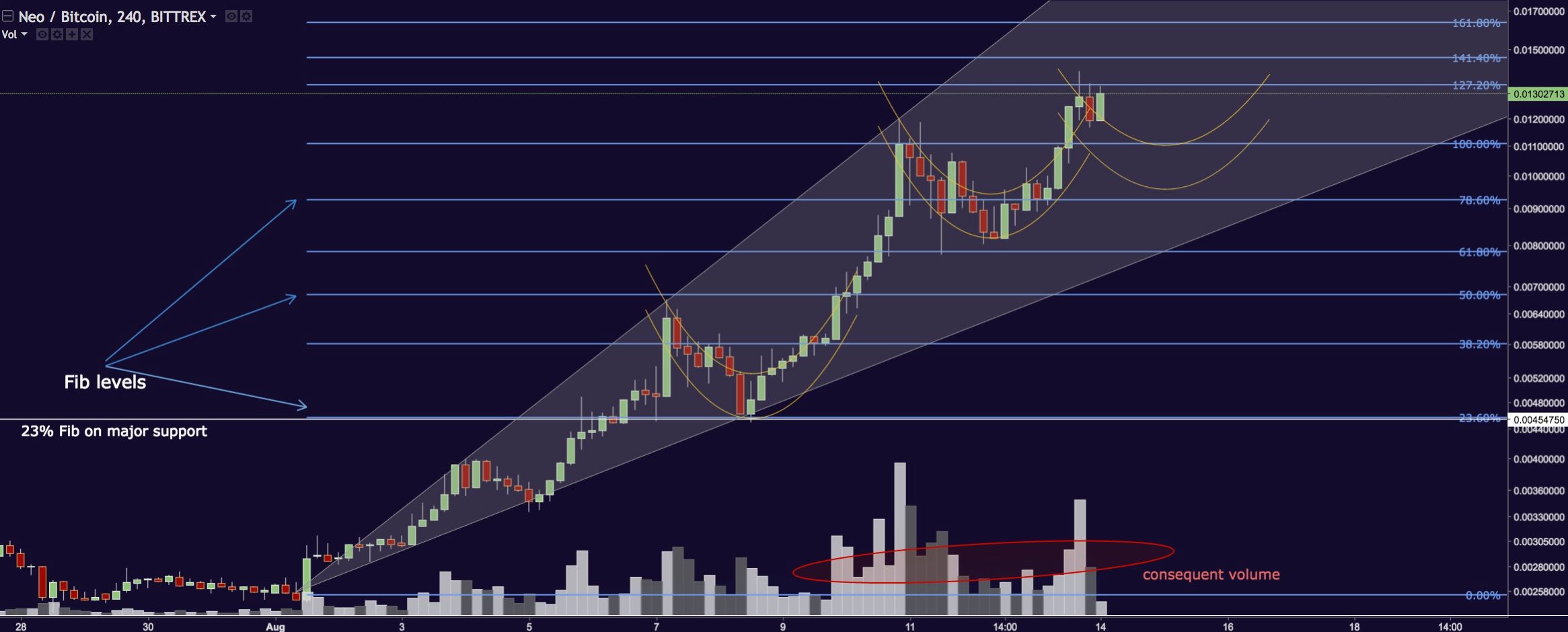 If buying the dip is the name of the game, I wouldn't wait for this one 😄


I don't think we should expect a significant dump during correction. This market seems to be safe for me.
Something strong happened quickly. That's my view. Gamblers are already looking for the new Neo elsewhere.


I think It's still time to buy Neo, remember the priceo of Ethereum last year...
Neo is chinese, China and Asia are all for crypto while the West ask their questions.




---

Update 8/19
↪︎


As expected, a lot of people are seeing what they would like to see, a dummmp , no matter what. However, It looks more like a consolidation for now. There is a big demand zone between 50% to 61% Fib lines. Couldn't be better so far.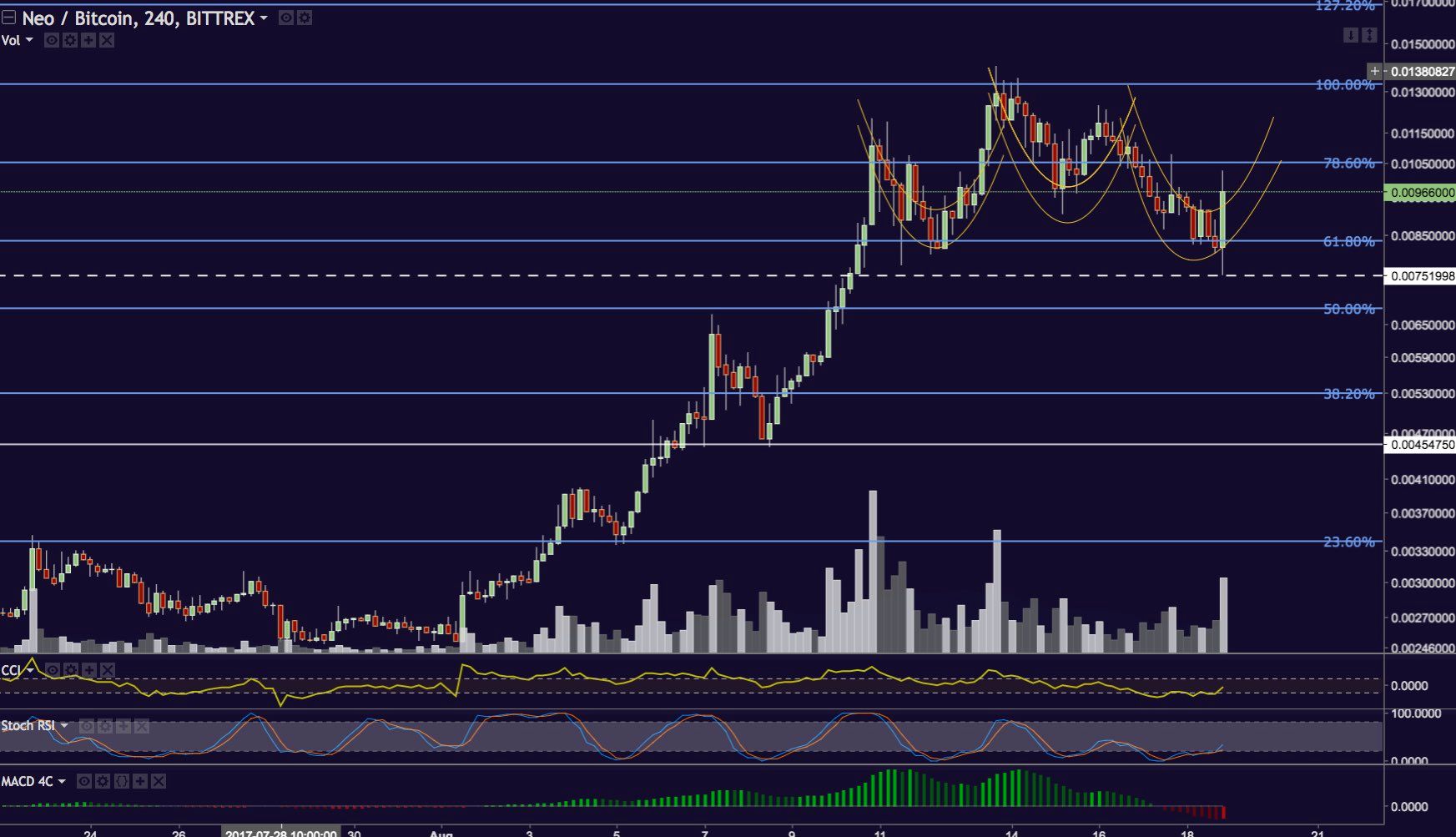 ---